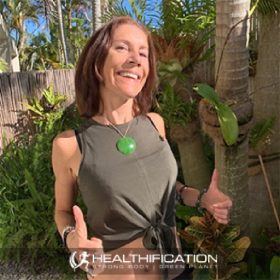 Podcast: Play in new window | Download
Subscribe: RSS
Why I Stopped Being An Angry Vegan! Can it be as easy as A.B.C.?
I'm getting my acronym on AND I have plenty of actionable steps however first,
The Angry Vegan Background.
After spending 23 years vegetarian "for ethical reasons" and because "I didn't want anyone to die for my food choices" I was both horrified and furious when I learnt that I had been lied to.
That we are ALL lied to. 
When I watched the documentary Cowspiracy back in 2016 and discovered the truth about what happens to all animals trapped in our broken, exploitative food system I knew I needed to become vegan.
I also believed I needed to share what I had learned with anyone who cared to listen, and often those who didn't. I loudly and proudly flew the vegan flag. Perhaps you can relate?
Those first 5 years I went to weekly activism events. I met likely minded vegans and animal rights activists and gradually my mind, my heart and my social feeds were filled with all the terrible things we humans do to animals.
At the same time bit by bit I began to fixate on how my family, friends, colleagues and clients were actively choosing to ignore how much harm their daily actions were causing.
Eventually, I reached a breaking point.
I became painfully aware of how ineffective and exhausting always being angry, frustrated and disappointed is.
How it drives a wedge in your relationships.
2021 was a tough year for me. My heart broke in 2021. I will share why at some point.
There was so much grief and all-consuming sadness I felt all my emotions were wrapped up in day to day survival. I had no extra to give. I still cared just as much about creating a vegan world. About ending animal exploitation. And yet, emotionally I was DONE.
I began to realise the activists having the most positive, largest impact were not angry. They led with love.
The Hard To Face Truth.
I have huge respect for everyone who is vegan and who endeavours to plant vegans seeds with others. I understand why so called "angry" or "extreme" vegans feel an urgency, horror and compulsion to NOT go gently, gently with their approach.
I do not think they are wrong. I think their approach is likely needed.
It is just not the approach for me right now. Even though it is an approach that I genuinely believe would have impacted me had I encountered it prior to being vegan.
I would have been grateful for the brutal vegan truth bombs.
Yet I am not the norm. It took me too long to act on that realisation in my own activism.
The Reality I Ignored.
It also took me too long to learn, LOVE is easier than HATE. I hope in sharing this it might spark a little light of recognition in YOU, if you need to hear it.
Because, the opposite of angry… is calm and peaceful.
And the, opposite of frustration… is fulfilled and delighted.
Instead of disappointed… I would rather feel satisfied.
Now, calm, peaceful, fulfilled, delighted and satisfied sounds vastly more preferable, and yet…
How "I Stopped" Being An Angry Vegan sounds simplistic doesn't it?
You know I love an acronym! So maybe it IS as easy as A.B.C…
AWARENESS of what your current way of being in the world is costing you.
Play it out. How does it look 12 months from now if nothing changes.
If you carry anger in your heart 24/7… just how exhausted are you going to be 12 months from now?
If normal day to day interactions where colleagues talk about the meal they enjoyed last night leave you wanting to scream at them how many animals died for that ONE meal… how might that impact on your career – Your Life. At the very least the enjoyment of your career and joy in YOUR LIFE? 
If your relationships are weakened, even broken because all you can focus on is the unnecessary harm your loved ones are causing at every single meal… how are you going to feel? You may be right. However, will you be happy? 
Perhaps, to "double acronym" with ANGRY:
Absolutely exhausted. 
Not effective.
Grief filled / focused. And, what you focus on expands…
Regretful. Think of those disappointing conversations with people you love…
Yearning for the impossible. For people to Be and Do like you…
On that, I do not believe a vegan world is impossible. I DO know my angry vegan persona made me focus on how nearly every one I interacted with was not making the change I desired in the IMMEDIATE timeframe I desperately sought.
I am not comfortable with the idea that sometimes we might need to lower our bar of expectation to raise the chance of success. However, I accept the reality in this approach. 7 billion almost vegans is VASTLY preferable to 7 million perfect vegans.
Back to our A.B.C acronym:
BRAINSTORM what you can stop doing and what you can start doing to make a change.
There are people with the results you are seeking. What do they do? What don't they do?
I can guarantee there are conversations they just do not engage in. They are likely VERY intentional so far as who and what they let into their social media feeds.
They for sure, prioritise self care and the people, places, activities that replenish them BEFORE they are in dire need of it.
A few potential Stop doings:
Stop watching the videos that break your heart.
Stop having the conversations with people you know do not have an open mind or an open heart. They might like a vigorous debate, however if YOU are anything like me, it means too much to merely be debate fodder.
Stop sharing those judgemental (yet True – IAGREE!) posts. The thing is, to share it, YOU have to see it and fixate on it, and go down that rabbit hole. If you're miserable being angry all the time then just take a little break from that sort of content.
Stop thinking you cannot take a break. If you are broken you are no good to the animals. Self care and time out is not selfish it's sustaining. It's about being in it effectively and long term.
A few potential Start doings:
Start curating your social media feeds to be filled with good news stories and happy photos. Like: The Dodo and Edgars Mission Farm Sanctuary.
If you have the means, start financially supporting the activists and organisations that do the work you can't face right now. Just don't necessarily subscribe to their social media feeds and emails.
Start sharing your delicious food and recipes. 
Start watching the delicious food and recipe videos of content creators who are reliably positive and calming. Like: Nikki Vegan and Simnett Nutrition.
COMMITMENT to make those changes. 
Foremost this is a commitment to YOU. I find it helpful to also communicate the changes you are looking to make widely. It is an effective form of accountability.
As such I am sharing quite freely: "Why I Stopped Being An Angry Vegan" and I feel confident people will remind me if my little angry persona starts to make an appearance.
An optional D,
DECIDE ONCE by systemising these commitments. 
Perhaps look and load regular self care and replenishing catch ups.
Possibly do a regular audit on how you are spending your time both online and face to face.
In my new Plant Positive Journal I share a Sunday Self Care option every single week.
In our teens and twenties we could get away with rocking into the gym and just lifting some heavy weights. However, in our forties and beyond to be able to lift those heavy weights we also have to prioritise stretching and foam rolling.
You have to put the time and effort into the stuff that replenishes your body and it is the same for your MIND. Your mind and your heart NEED: self care, self love, time out, ME time – whatever you like to call it, you need it!
A few Sunday (ANYDAY!) Self Care options from the journal:
Focus on what you did well this week. You are probably having a far bigger impact than you think.
Ask yourself: Do I treat my body like we are on the same team and it is the ONLY team I will ever be on and the ONLY chance I will ever get?
Lock and load the big rocks that keep you happy and healthy.
Think of a small pleasure that brings you great joy. Can you enjoy it today?
Schedule non-negotiable "me time" on your calendar or planner.
Feel compliments as deeply as you feel insults.
Veganise that non-vegan meal you really miss. Anything can be vegan!
Build a habit of asking: Is this decision kind to my future self?
Beyond the impactful actions to implement – the A.B.C. and D – I will also admit:
I genuinely think this is a timing thing. I spent 6 years being an angry vegan. People who complained about angry vegans annoyed me. In my mind we had every right to be angry.
I do not know that anyone could have persuaded me out of angry. I had to find my own way there. To get miserable and exhausted enough to just get over ME.
A couple of things angry ME was ignorant to:
Most people will not change their habits immediately when given a good enough reason. They will instead look to reason their way out of potentially uncomfortable change.
If you attack someone – even unintentionally – they will put their defences up.
The misleading thing that might lead you to cling to angry:
Anger can drive action. It can feel satisfying in the short term. Long term it is not sustainable or enjoyable.
A super helpful learning:
This finally sunk in when I heard it from Mo Gawdat. Happiness is an equation. It is the difference between how you expect your life to be and how it actually is. 
In relation to NOT being an angry vegan I interpret this as, lower your expectations. Not as defeat. Or low standards. More, raising your chance of success. If success is happiness. Or planting vegan seeds. Or simply not creating conflict.
Make it easy to feel gratitude. To feel happiness. To feel connection. To focus on what you have in common with the non-vegan majority. 
As my dear mum always told me, to lead with love, compassion and deliciousness.
Which is the perfect opportunity to again shout out to my Plant Positive Journal!
This stunning little (508 page 940gm) journal is the culmination of me committing to focus on the good. Although I designed it as the perfect partner to help me manage both my time and my mind it ALSO helped drag me out of angry and sad.
If you are plant-based curious. Or already vegan and need a healthier (happier!) approach to the lifestyle.
In this daily journal you will learn how to consistently prioritise food, exercise and other healthy habits that build on each other to have a compounding and lasting effect. 
To help you create a BODY and LIFE you LOVE by successfully managing your TIME and your MIND.
It makes a great gift to YOU!
Or, for the loved one who is vegan curious or who has been a valuable vegan ally to you.
To learn more check out: strongbodygreenplanet.com/journal. Importantly, the journal follows a twelve month format however is not dated so it is perfect to use at ANY time of the year.
It also comes in both printed format and now also as a fillable PDF, to escape pesky postage.
Beyond checking out strongbodygreenplanet.com/journal I would love to hear from you if you have any additional questions about the journal and how to get your hand on it! You can reach me via kate@strongbodygreenplanet.com.
With love and gratitude plant friends.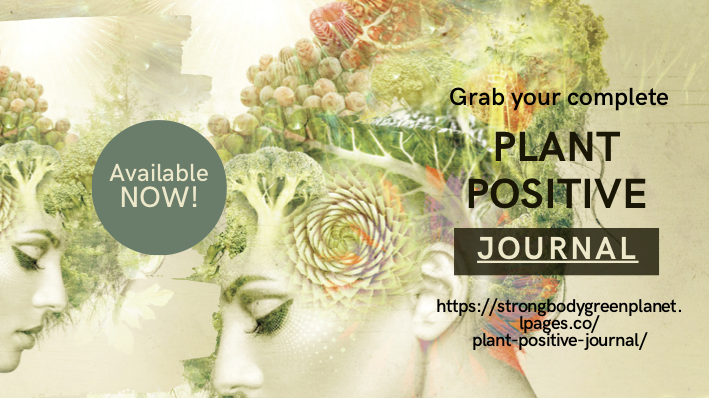 If you liked "Why I Stopped Being An Angry Vegan" you'll also like 624: My Mums Plant Based Journey, How To Transition To Plant Based Without Restriction Or Conflict!
If you liked "Why I Stopped Being An Angry Vegan" you'll also like Look Good, Feel Good and Do Good by Becoming a Fabulous Vegan with Jasmin Singer.
If you liked "Why I Stopped Being An Angry Vegan" you'll also like Henry Mance and How to Love Animals In a Human-Shaped World.
If you liked "Why I Stopped Being An Angry Vegan" you'll also like Touring Bassist Tanya O'Callaghan is Rocking a Highway to Health.
If you liked "Why I Stopped Being An Angry Vegan" you'll also like Kathy Freston and 72 Reasons To Be Vegan: Why Plant-based Why Now.
If you liked "Why I Stopped Being An Angry Vegan" you'll also like Veganuary and How To Make The Transition To Veganism As Easy and Enjoyable As Possible With Toni Vernelli.