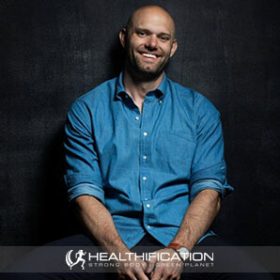 Podcast: Play in new window | Download
Subscribe: RSS
My guest today believes, "You do not rise to the level of your goals. You fall to the level of your systems."
Now as someone who finds freedom in systems and yet often queries why some of my goals seem so frustratingly illusive I was excited to learn more.
James Clear writes about habits and human potential. He's a regular speaker at Fortune 500 companies. His work is used by teams in the NFL, NBA, and MLB. His website jamesclear.com receives millions of visitors each month. Nearly 500,000 subscribe to his weekly e-mail newsletter (including me – I love it) and 1,000's have created better habits at work and home via his online Habits Academy.
Now those numbers are impressive and deservedly so. Who doesn't want to live a better life?
In his latest New York Times best selling book: Atomic Habits: An Easy & Proven Way to Build Good Habits & Break Bad Ones, James shares evidence-based self-improvement strategies. Atomic Habits will teach you how to make the small changes that will transform your habits and deliver remarkable results.
Let's discuss
Atomic Habits and Why True
Behaviour

 Change Is Really Identity Change with James Clear.
The event that forced James to start small in rebuilding a lot of his behaviour from scratch.
The problem with goals. Why most people make the mistake of optimising for the finish line when we should instead focus on getting to the starting line.
The importance of tribe in habit change. Does your current tribe align with the habits you want to build?
Effective habit feedback loops and the 4 Stages of Habits: 
Cue.
Craving.
Response.
Reward.
4 Laws of Behavior Change:
Make it obvious.
Make it attractive.
Make it easy. 
Make it satisfying. 
Gateway habits. Those decisive moments in the day that determines the next chunk of time.
Never miss twice.The breaking of a habit doesn't matter it's the reclaiming of it.
You can listen to the full interview, Atomic Habits and Why True Behavior Change Is Really Identity Change with James Clear here:
Can you tell I was a little star struck and nervous there?
Honestly I have so much respect for the work James puts out into the world. It brings out the awkward in me!
Anyway, moving on – there is so much I had notes on that we could have covered and didn't get to in this chat. Stuff like:
The downside of habits.
The habit scorecard.
Habit stacking.
The goldilocks rule for making habits stick.
And so much more.
I strongly recommend you check out James articles via https://jamesclear.com and of course Atomic Habits the book via atomichabits.com.
One of the many unique things in James' approach to habit change is to account for the influence of both external stimuli and internal thoughts and emotions on our habits. This comes from research into a wide range of disciplines including biology, neuroscience, psychology and philosophy.
Of many takeaways two of my biggest are the very heartening insight that: Habits are the compound interest of self improvement. So all that work that each of us are putting towards that goal we might not yet have achieved? It counts. 
It's compounding there in the background very much like the bamboo that diligently grows extensive underground roots for years unnoticed until suddenly it bursts into visibility growing an impressive nearly 3 metres a day! 
Also, the importance of identity beliefs or identity change in true behaviour change. It can be this simple.
Decide the type of person you want to be. (I would suggest aligning that with your value and beliefs)
Prove it to yourself with small wins. This is "casting a vote" as James would say for the person you want to be. Importantly, one positive action at a time it's turning "I want" into "I am."In my experience "I am" decisions and actions take zero discipline or effort to make. The "I am a person who priorities exercise and meal prep" or "I am a vegan" actually eliminates any further decision making process that could have allowed the "I want to" person to reason themselves right out of results. "I want to be vegan BUT cheese…" "I want to be able to walk to work today BUT rain…"
It gives you a sense of clarity, control and confidence. For any previously troublesome to adopt habit start small and just don't stop.
Oh, another WOW moment for me (!) The 4 Laws of Behaviour Change:
Make it obvious.
Make it attractive.
Make it easy. 
Make it satisfying. 
These make building the system the fun thing. It allows you to enjoy the journey. Ah, so much goodness – I have to share this too – I don't think we got to it however in Atomic Habits James also shares how you can invert The 4 Laws of Behavior Change to help ditch a bad habit.
So if you want to cut back on vegan cookies or Netflix? Make it UN-obvious. Make it UN-attractive. Make it hard. Make it UN-satisfying. 
There's so much to get actionable with with todays show. Personally I'm using the 4 Laws of Behaviour Change to help get a couple of previously struggle-street habits to stick. My two, are consistent high value social media posting and consistent live videos. You've likely heard me talk about those two illusive habits before. The game-changer I expect, is to make each of these habits more attractive to me by linking doing them to my identity beliefs and also to make each satisfying IMMEDIATELY by tracking and rewarding them.
As you listened to today show did a habit or two jump out at you as something worth revisiting with the Atomic Habits blueprint?
I love to hear how you go. Please also connect with James via jamesclear.com. I'd genuinely appreciate it if you let him know you listened to him on The Healthifcation podcast!
That's it for this week in Healthification. Huge thanks to YOU for sharing this week with me. You rock and I appreciate your support!
The Healthification podcast is proudly bought to you by my FREE 'Easy Vegan' plan. It took me 25 years to transition from a meat eater to a happy, healthy Vegan! You can do it in just 3 days with  my simplified 'easy vegan' plan!  Get the fit, strong, and healthy plant based body you deserve… while avoiding ALL the mistakes I made along the way!
Till next time, remember Creating a body and life you love is Freedom. (If this ex-carb queen, non genetically gifted, naturally uncoordinated vegan chick can do it – so can YOU!!!)
If you liked "Atomic Habits and Why True Behaviour Change Is Really Identity Change with James Clear" you'll also like: 6 steps to create a winning weight loss mindset:
If you're yet to share the Healthification love – just click here to zip over to iTunes and leave an honest rating and review. It'd help me out big time. With gratitude, Kate.