Hey! I'm Kate Galli, vegan health coach, animal rights activist and creator of strongbodygreenplanet.com
If you eat plant based, but still feel like you are missing something, and want to make sure what you are doing is safe, complete, and healthy…
Or you are a vegetarian that loves the idea of plant based eating, yet you believe it is too hard, too boring, too restrictive… 
Or you feel overwhelmed with ALL the vegan/vegetarian options out there and what they mean…
Wherever YOU are on your plant based journey I can streamline the process to a fit, healthy, smokin' body that's sustainable for you and the planet.
Weight loss / fat loss or BODY GAIN as I prefer to call it can be super frustrating. Choosing to follow a primarily plant based approach may feel like you're making it even harder on yourself.
I used to believe that.
It took me 25 years to transition from a meat eater to a happy, healthy Vegan!  It does not need to take you that long.  I'll help you avoid ALL the mistakes I made along the way!
I used to think that high protein, low processed carb, primary one ingredient vegetarian was an oxymoron. Now I follow a 100% plant based approach to eating. I LOVE every single meal.
That certainly was not always the case though.
I've focused on restrictive diets to endure and hateful hours of cardio to force my body through. I banned all fat from my diet for years and all it got me?
Utterly miserable, skinny fat with rubbish skin, lethargic and moody as all hell. It's easy to get overwhelmed by confusing, complicated and conflicting advice that does not fit into your schedule or time constraints.
And every time you don't see the results you were hoping for feeds the fear of failure. It eats away at a little more of your belief in your ability to ever create a body and life you love.
That brings me to my # 1 GOAL with this site: To help you stop fighting yourself and build your belief in YOU.
It's one of the many things I'd change if I were to start my body gain journey again today.
So, What to expect when hanging out with me at strongbodygreenplanet.com?
I write about things that used to (and sometimes still do!) stand in my way and in the way of my clients.
Stuff like: Overwhelm, Fear of Failure, Emotional Eating, Boring Cardio, Addiction.
I also write about the things that make it easier, more simple and FUN!
Stuff like: Backing Yourself, Whole Plant Based Food, Cheat Day, Lovely Weights, Gratitude, Values and Beliefs.
I'm also inclined to share a glimpse on the personal side.
Generally it's relevant… so you may well learn a little about my #1 greatest burning desire: Eradicating inhumane and unsustainable animal agriculture.
My biggest Vice: Shiraz.
The golden child in my family: Sir Thomas the super-Cat! And the Ex from Hell plus my numerous humiliating gym experiences will factor from time to time too…
If you like the sound of that here are links to 10 of my most popular blog posts:
How To Dump Measuring To Naturally Lose Weight:
MyFood Diary, Cheat Day + Ideal Fat Burning Day:
How To Cut Carbs to Lose Weight:
How To Use Cheat Meals:
Weight Loss Mindset, If I Had To Start Again This Is What I'd Do:
How To Overcome Overwhelm:
Your Daily Discipline Quota:
How To Build Your Motivation To Lose Weight:
Willpower: 6 Steps To Build Your Self Control Muscle:
How To Define Your Weight Loss Goal (#1 of a 6 part series):
Moving beyond the posts are…
My Healthification PODCAST: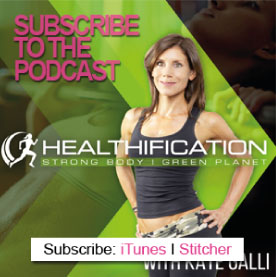 I designed this as a tool to scale the motivation, support and accountability that I provide my one on one personal training clients. 
Each solo episode is short and actionable. If you need a little ACCOUNTABILITY QUEEN to help get you out the door for an early am walk or workout then pop in your ear-phones and hang with me! In my interview shows I share longer form chats with the amazing activists, intellectuals, film makers, authors, speakers, athletes and genuinely passionate and compassionate people I've been lucky enough to chat with since (finally!) pulling the trigger and starting interviews on The Healthification Podcast.
Online PERSONAL TRAINING: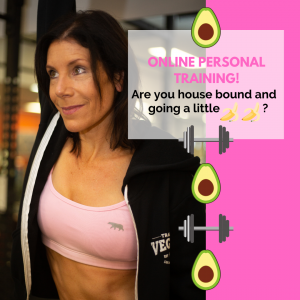 In this unprecedented time of broken routines and new working schedules (for those of us lucky enough to have work) we have the opportunity to create some really amazing habits. I've transitioned from face to face Personal Training to online training for many of my clients. If you're struggling to exercise from home I'd love to help!
I'm offering a couple of options:
One. There's "Done for you" where I design the program(s) individual to you, incorporating what home equipment (if any) you have. Then you complete the exercising action on your own. There are videos for all the exercises and the app I'm using is very user friendly – you can use your mobile, iPad or computer.
Two. There's also program design PLUS "Virtual personal training" via WhatApp / FaceTime / Skype video call.
To be honest, the technology we have access to is blowing my mind. There are awesome capabilities for tracking so far as: Exercise, weight, nutrition plans and so much more.
Right now could be a really good chance to get super consistent with the eating and exercising habits that will serve you both during and well beyond this COVID-19 craziness.
I know this is hard to explain, so if you'd like more info just email me: kate@strongbodygreenplanet.com or fill in this contact form and I'll be in touch soon!