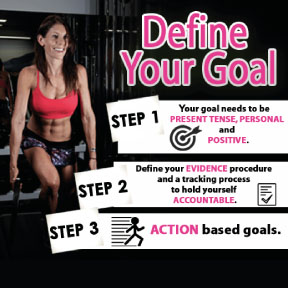 When I first joined a gym over 18 years ago I didn't have a goal.
I joined because my father said I should.
"But dad, I'm not fat"
"Katie, that's why it's such a shame, you have so much wasted potential"
(in hindsight, perhaps dad was looking for an alternative to the regular all-nighters at clubs and the 'wasted' mornings slept away!)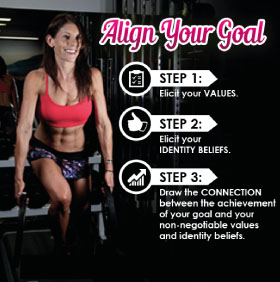 Today's show is part 2 in my Smart Simple Fat series… we're covering How To: Align Your Goal.
It's the Stop Fighting YOU part of the process!
If you missed it, show one was #245: Smart Simple Fat Loss: Define Your Goal.
What we're going to do is ensure the attainment of your body gain goal is congruent with everything you are naturally and undeniable drawn to.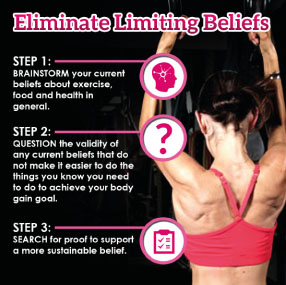 For years I believed the path to leanness was paved with hours of cardio. And a zero fat diet.
I also accepted that genetically I was 'meant to be' fairly chunky on the bottom and scrawny up top. Hips and thighs were just where my fat gravitated to right? And if I got super extreme with running and cutting everything out of my diet my lower body would get acceptably lean – at the expense of a now emaciated looking face and upper body.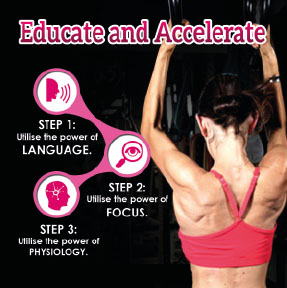 I used to envy those 'genetically gifted' guys and guys. You know, the chicks whose thighs are naturally lean and cellulite free AND meant to rock short shorts? Or the guys that eat burgers and chips AND beer… and as long as they still 'get to the gym' they get to stay super buff and ripped.
Everything you or I do is a strategy.
In early 20's I ran a hugely effective strategy for meeting hot yet super-arrogant kinda-cold and sorta-self-obsessed guys.
Now why would I want to meet such guys you may be thinking?
And you're right. I didn't want to keep meeting them HOWEVER that was not the message I was putting out there. I was running a really effective strategy at getting the result – and the guy(s!) I didn't want.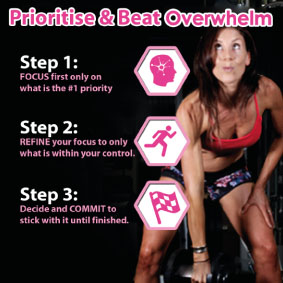 Back in my multi-tasking days I used to be a sucker for time management tactics.
I believed if I could only manage my time better then I could "get it all done."
I also did overwhelm fairly well.
It's really quite easy to excel at overwhelm – you simply think of everything you need to get done with a special focus on what you can't control.