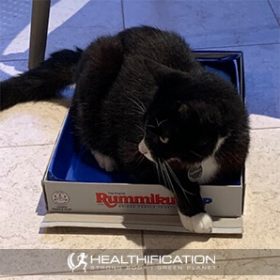 Podcast: Play in new window | Download
Subscribe: RSS
I have my favourite repeat guest back on the show today!
Given I was lucky enough to escape Sydney and hot foot it up to QLD to stay with my mum, dad (and golden boy, Thomas the cat!) in Noosa for however long this coronavirus situation keeps gyms closed and prevents me from seeing my personal training clients face to face… given all that, it's a perfect time to check in with mum and chat #plantstrong deliciousness!
We'll actually cover a few topics today: Yes, Coronavirus Recipe Wins, (also) Emotional Eating (more so how to avoid it!) and some Self Distraction Tactics to help you stay sane, and even come out the other side of this weird, uncertain, scary time having made some serious home project progress or having inserted some new positive habits into your routine.
If you're a new listener to the Healthification podcast – WELCOME – if you like this casual chat I recommend you check out my first show with mum E624 where we discuss, My Mums Plant Based Journey, How To Transition To Plant Based Without Restriction Or Conflict!
It's a good background to todays chat however to set the stage, super briefly.
Mum's been plant based for 15 months now. She lives with dad who is still vehemently opposed to eating plant based (or consuming ANY less meat) and to be blunt finds mums plant based lifestyle: "a nightmare!"
To be fair, there has been some progress: there's now no animal based milk or butter in the house.
Just, meat, fish, cheese, eggs, yogurt and ice cream.
Small steps though right?
Onwards with todays show…
In this chat we discuss:
ONE: Coronavirus Recipe Wins.
What if you can't get to the supermarket regularly / are reliant on home delivery / are struggling with less access to fresh produce?
Some fab meals on mass dinners. (including amazing corn fritters – recipe to follow)
Quick, easy and colourful lunches including: Mum's go to lunch. My go to lunch.
Annie Galli's Corn Fritters.
4 cups shredded zucchini
1 ½ cups corn kernels
6 spring onions, finely chopped
3 cloves garlic finely chopped
1 ¼ cups chickpea flour
2 teaspoons ground cumin
1 tablespoon fresh herbs (parsley, coriander, oregano or thyme)
6 slices non dairy feta, crumbled into pieces approx. ½ inch size
Salt and pepper to season.
Combine all ingredients together in bowl and stir. Will appear very dry at first, but after 5 minutes or so will form a nice batter.
Heat frying pan, add a drizzle of olive oil when hot, and cook fritters about 5 minutes each side. 
I find it makes about 12, but depends on what size you like. 
Serve with drizzle of veganaise and sliced avocado, with salad or greens. Freeze spares for next time …Yum!
TWO: How To Combat Emotional Eating. 
We're mostly all stuck at home. Possibly we're lucky enough to have our fridge, freezer and pantry stocked with delicious little snackie things – how do we avoid demolishing that when we're feeling stressed or bored?
Instead of eating our feelings call someone you know might be struggling.
Healthy snacks. 
Try to identify what you are feeling and find another way to first acknowledge and then deal with that feeling.
THREE: Self Distraction Tactics and Home Project Progress.
The Garden. For a flat? For southern hemisphere (autumn). For northern hemisphere (spring).
Games! An old Comedy on TV. Simple reliable household chores.
What mum would do with this extra time if she wasn't still working?
I'm back on my own, and as I mentioned I think mum rounded off that chat perfectly.
So let's just finish todays show with 3 recommendations AKA the Monday Motivation show which this week I just won't get to, however next week I intend to be back on track. Anyway, 3 things that I'm loving…
An oil free dressing, called 3-2-1 (you'll see why soon) that I'm sorry I have no one to credit as it was just posted in the comments of a video. Anyway, it's super simple and yum. All you need to do is mix: 3 tablespoons balsamic vinegar. 2 tablespoons mustard (any flavour – I used half French and 1/2 wholegrain). 1 tablespoon maple syrup.  
An Instagram recommendation for some garden inspiration: gardenaryco. You'll find garden transformations, tips, recipes and challenges.
This is a sad first turned recommendation. The exercise equipment at the park across the road from mum and dads got covered over yesterday and I was gutted to lose access to a chin up bar. Yet we just need to be creative in these testing times. And Yes, I 100% get that this is a tiny, minuscule problem in the whole scale of things. However exercise keeps me sane and if it does for you too and you're missing the gym, there are actually a lot of pull up bar substitutes all over the place.
Disclaimer: Make sure your pull up bar substitutes are sturdy before lowing yourself under and pulling yourself up (chest to bar – as close to horizontal to the sky as you can be, with legs as straight as you can manage.) And, if you too have police patrolling your parks it's probably good not to do it in front of them! I actually inserted these pull ups into my run this afternoon. There were 3 suitable bars along my return trip route. If we go into lock down inside, there's a big heavy table I'm eying off that should work fine too. If you're curious here are a couple of pics.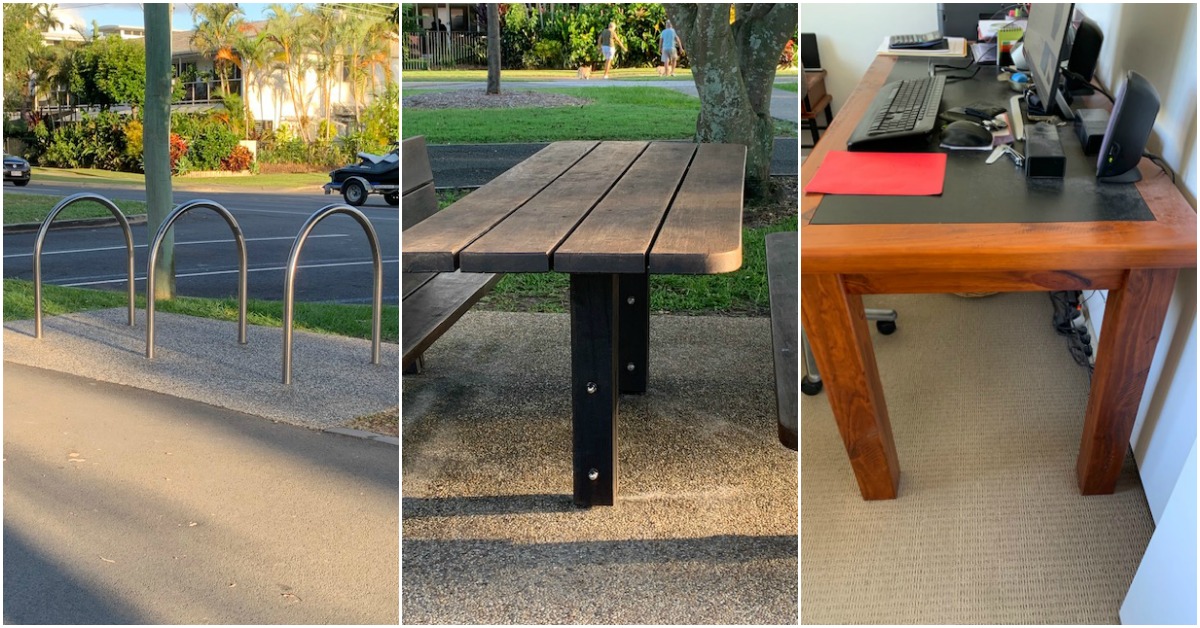 That's it for today. As mentioned previously, I do Intend to upload a Bonus Monday Motivation show for as long as I think it might be helpful… however hopefully this show with mum counts as that for this week! I'll be back next week with the Monday show and super excitingly with an interview with the amazing #plantstrong Dr Michael Klaper!
Huge thanks to YOU for sharing this week with me. If you've enjoyed this show and gotten value out of it I'd super appreciate it if you pop over to iTunes or wherever you listen to the show and leave me a review.
Till next time, remember Creating a body and life you love is Freedom. (If this ex-carb queen, non genetically gifted, naturally uncoordinated vegan chick can do it – so can YOU!!!)
If you liked "Coronavirus Recipe Wins, Emotional Eating and Self Distraction Tactics With Annie Galli" you'll also like Don't Let Late Night Snacking Derail Your Diet.
If you liked "Coronavirus Recipe Wins, Emotional Eating and Self Distraction Tactics With Annie Galli" you'll also like E637: Make Your Best Eating and Exercising Choices Easy (plus Annie's Cooking Corner)
If you liked "Coronavirus Recipe Wins, Emotional Eating and Self Distraction Tactics With Annie Galli" you'll also like E655: Festive Season Vegan Deliciousness with Annie Galli (Mum's Top Christmas Tips!)
If you liked "Coronavirus Recipe Wins, Emotional Eating and Self Distraction Tactics With Annie Galli" you'll also like E662: 12 Months Plant Strong and Festive Season Deliciousness Recap with Annie Galli.