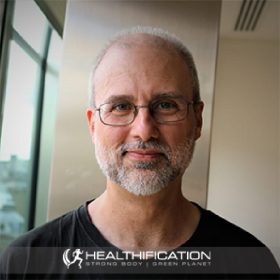 Podcast: Play in new window | Download
Subscribe: RSS
Jordi Casamitjana is an author, zoologist (specialising in animal behaviour) and animal rights activist. He was at the centre of a landmark trial that helped make ethical veganism a protected class in the U.K. In January (2020) the Norwich Tribunal Centre judge made a groundbreaking ruling which said ethical veganism was a philosophical belief, and therefore a protected characteristic under the Equality Act 2010.
If this case is new to you, you'll be surprised to learn Jordi's employer, the one who dismissed him because of his ethical veganism was an animal welfare charity. This really is a fascinating story shared by an incredibly passionate animal protector.
As we hear, if Jordi was successful in his trial, all ethical vegans would be protected. If he was not successful all ethical vegans would not be protected. This pressure led him to prepare in excess of 1,200 pages of evidence. The financial load of the trial required a large crowdfunding effort.
The amazing win led Jordi to write, Ethical Vegan a personal and political journey to change the world where he shares 3 stories.
The story of his life. Which begins growing up under an oppressive dictator in Catalonia in the 60's where Jordi first learnt: if the system is wrong, you can change the system. 2. The history of veganism. Vegan friends this massive undertaking of research will give you comfort and a sense that no matter how frustrating the non vegan world we live in right now can be, there have always been compassionate people from all parts of the globe, across all times and cultures. And of course 3, The legal case.
This was such a fun chat – I'm excited to share it with you.
In this conversation we cover:
Jordi's childhood growing up in Catalonian in the 60's under a sense of oppression.
The wasp who planted a big vegan seen in Jordi's journey: "She treated me better than other humans had treated me"
The historical origins of being an ethical vegan. 
When people become "takers" believing themselves to be the pinnacle of creation and animals became "property" and one sentient being became the "owner" of another.
The landmark employment tribunal case that made ethical veganism a protected belief in Great Britain.
What this historic win means for vegans.
Jordi's book "Ethical Vegan: a personal and political journey to change the world." 
How to be an ethical vegan today.
And, that's where the tech gremlins from Sydney to London jumped in! Gosh I'm so grateful we got to the end of the chat as WOW, it was a true pleasure.
I loved hearing Jordi talk about the era of vegan rights. Not just changing our habits also changing the laws as we progress towards a vegan world.
Ethical Vegan is a book for all vegans however also I hope it gets into the hands of many pre-vegans because it firmly and beyond dispute gives a thorough understanding of just what a huge commitment the ethical vegan makes to live aligned with their values. We didn't touch on it in this chat however there's also comprehensive coverage of the many – the near limitless reasons – Why we should be ethical vegans.
To purchase the book or to connect with Jordi I have you linked up below.
Purchase Jordi's book Ethical Vegan: a personal and political journey to change the world from in any book store
Connect with Jordi across the socials: LinkedIn | Instagram | Facebook | Twitter | YouTube
That's it for this week in Healthification. Big thanks to YOU for sharing this week with me. You rock and I appreciate your support!
The Healthification podcast is proudly bought to you by my FREE 'Easy Vegan' plan. It took me 25 years to transition from a meat eater to a happy, healthy Vegan! You can do it in just 3 days with my simplified 'easy vegan' plan!  Get the fit, strong, and healthy plant based body you deserve… while avoiding ALL the mistakes I made along the way!
To learn more check out: strongbodygreenplanet.com
Till next time, remember Creating a body and life you love is Freedom. (If this ex-refined-carb queen, non genetically gifted, naturally uncoordinated vegan chick can do it – so can YOU!!!)
If you liked "Jordi Casamitjana and Ethical Vegan a Personal and Political Journey To Change The World." you'll also like Dairy Farmer and Hunter turn Vegan For The Animals with Jackie and Gareth from Vegan FTA.
If you liked "Jordi Casamitjana and Ethical Vegan a Personal and Political Journey To Change The World." you'll also like E608: Gary Francione, Anna Charlton and Eat Like You Care: An Examination of the Morality of Eating Animals.