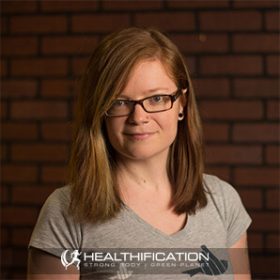 Podcast: Play in new window | Download
Subscribe: RSS
Faunalytics is an amazing online resource and not for profit with the mission to empower animal advocates with access to research, analysis, strategies, and messages that maximise their effectiveness to reduce animal suffering.
In short: Faunalytics saves animals by helping advocates be as effective as possible.
As a non research or data or statistics minded individual I genuinely found the prep for todays conversation with Faunalytics Research Director Jo Anderson utterly fascinating. A huge part of that is the emphasis made to ensure accurate and relevant facts about the latest animal-related attitudes, behaviour, and trends is accessible to advocates, no matter what their style of learning is.
To quote faunalytics.org: Animals need you, and you need data. We conduct essential research, maintain an online research library, and directly support advocates and organisations in their work to save lives.
I'm grateful to have found this resource and to be able to share such a wealth of information that is vital to the effectiveness of our movement.
In this conversation Jo and I discuss leading with the Why or the How in animal rights advocacy. Why people leave both Veganism and also Animal advocacy careers and what we can do to positively impact retention in both these areas. As well as some hard truths for activists. I learnt a lot, and I will continue to learn because as I keep encountering in these conversations: if we want to do the most good long term and sustainably for the animals it's always about what is most effective rather than what might be most natural for a hot headed, passionate little activist such as myself.
Ok let's chat with Jo Anderson and learn how
Faunalytics Are Empowering Animal Advocates.
In this conversation we cover:
Effectively using empirical evidence for social change.
Is it more effective to lead with the Why or the How in animal rights advocacy?
Research findings on why people leave 1. Veganism and 2. Animal advocacy careers.
What can positively impact retention in 1. Veganism and 2. Advocacy organisations. 
What are some of the more surprising / counterintuitive results Jo has seen.
Some hard truths for activists!
Exciting upcoming Research In Progress.
And so much more!
I'm back on my own and very aware that WOW it's vital we continue to more wisely invest our limited advocacy resources.
Jo and I briefly touched on burn-out and shout out there to my very vulnerable and real chat with the amazing animal rights activist Seb Alex back in E648 where he candidly spoke of his experience with burnout.
As Jo shared many of the research findings point to what I would initially label "hard truths" for activists in that often it's more effective to: lead with the how or more impactful to encourage meat reduction initiatives or even the huge value in sharing those adorable videos of pigs just doing pig things and lambs just doing lamb things to illustrate each of these individuals can experience joy and love as another previous guest Pam Ahern (E695) does so amazingly well with live streams of happy residents at Edgars Mission Farm Sanctuary.
Of course we need all types of advocacy however for those of us feeling the tug of burnout or just increased frustration and sadness, surely to share #plantstrong deliciousness, support with helpful and actionable advice and spread hope and happiness inspiring videos of our animal friends has got to be a more enjoyable and as such more sustainable way to advocate?
Again, no right or wrong – we need ALL the advocacy – however I strongly recommend cultivating the self-awareness to know when YOU might need to talk a break from the more confronting advocacy in favour of funnelling your energy into more replenishing advocacy.
I'll have you linked up to everything Faunalytics via the show notes for today which you'll find via strongbodygreenplant.com.
Explore the Faunalytics website:
Check out the Faunalytics Library it's completely free.
Get your questions answered in real time via Faunalytics virtual office hours.
Dig in with the Study of Current and Former Vegetarians and Vegans:
Utilize these Covid 19 Resources To Help Animal Advocates:
Connect with Faunalytics across the socials: Facebook | Instagram | Twitter
Animals need you, and you need data. @Faunalytics saves animals by helping advocates be as effective as possible. #animaladvocates #animalwelfare
Click To Tweet
That's it for today in Healthification. Thank you so very much for trusting me with your time and attention today. It means so much.
For help adopting a vegan lifestyle please check out my FREE 'Easy Vegan' plan. It took me 25 years to transition from a meat eater to a happy, healthy Vegan! You can do it in just 3 days with my simplified 'easy vegan' plan!  Get the fit, strong, and healthy plant based body you deserve… while avoiding ALL the mistakes I made along the way!
Till next time, remember Creating a body and life you love is Freedom. (If this ex-carb queen, non genetically gifted, naturally uncoordinated vegan chick can do it – so can YOU!!!
If you liked "Jo Anderson and Faunalytics Are Empowering Animal Advocates." you'll also like Photojournalist Jo-Anne McArthur Brings Visibility To Hidden Animals Worldwide
If you liked "Jo Anderson and Faunalytics Are Empowering Animal Advocates." you'll also like AJP MP Emma Hurst and The Failures Of Our Existing Animal Welfare Legislation
If you liked "Jo Anderson and Faunalytics Are Empowering Animal Advocates." you'll also like E552: Dr Melanie Joy, Carnism and Creating Effective Communication Between Vegans and Non-vegans