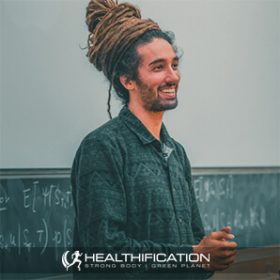 Podcast: Play in new window | Download
Subscribe: RSS
My guest today, Vegan Animal Liberation Activist Seb Alex left a stable career in architecture to commit his life to Animal Rights Advocacy.
This quote describes the passion behind this relentless activist so much better than I could:  "Sitting behind a screen while animals are constantly being exploited just did not feel right, and it slowly started affecting both me and my work. I could not accept doing activism for a few hours a week, sometimes only on the weekend, when I could see the massive impact it has on the public and eventually the lives of the animals. I have since then decided to dedicate all my time for this cause, for the victims, to try to end all exploitation once and for all."
Seb, is that individual that I'm so very grateful for. That I have so much respect for. The activist who always seems to be ON. Always doing, always planting vegan seeds, always dropping vegan #truthbombs. And yet, he's also the activist who I hope will maybe take a little time out soon. Just so that it's sustainable because I worry about many of our amazing activists who seem to be running themselves into the ground, pushing themselves ruthlessly, because the more you open your eyes the more urgent, and horrific and utterly unacceptable the enormity of animal exploitation globally is.
Last year Seb gave talks on Vegan Advocacy, Why Veganism, Why Activism and Learning From Previous Struggles to over 1200 people across Europe and Australia.
This year Seb has bene speaking about Veganism & Sustainability in more than 30 universities and schools in Germany, Switzerland, Belgium, the Netherlands and Portugal, reaching more than 2200 students between the ages of 13 and 30.
It's a lot right? Among everything else, I also ask Seb about self care, burn-out and sustainability today.
In this chat we cover:
Was there a particular catalyst or moment when Seb knew he needed to be Vegan.
A day in the life (what does Seb's routine look like right now). 
Learning from the previous struggles of social justice movements.
What does Seb see as the biggest threat to veganism globally?
Self care and burn-out.
As I covered in the intro Seb, is the type of activist I'm so very grateful for.
Although there are many in the activist community who dream of being able to be a full time activist I could not hack it.
From a position of ignorance I'll often hear the public right off animal rights activists, tell them to "grow up" and to "get a job." When really the last thing they need to do is work more. I don't earn my income from activism and yet I still find it super challenging to "switch off" from everything that needs to be done. I can't even imagine how much harder that would be if my primary income came from people supporting my activism. I'd feel guilty taking time out when really time out is needed to be effective and efficient long term and sustainably.
I think there's a lot to be taken from Seb's experience with burn-out. It's often talked about and yet the symptoms to look out for are not so specifically laid out so, again for this I appreciate Seb's honesty and insights. Learnt the hard way.
I know Seb will come back stronger and I'm excited to see what he has planned for next year.
Check out Seb on Youtube: especially his weekly Vegan News series. Also via Instagram and Facebook.
Connect with Seb via his Website. You'll also find his clothing line here and you can support via Patreon here.
You can find a Cube of Truth event in your local area here:
Finally here are the resources Seb mentioned in his vegan journey:
Gary Yourofsky – The Most Important Speech You Will Ever Hear:
That's it for this week in Healthification. I have plenty more awesome guests lined up over the coming weeks and if you're enjoying these chats I'd really super appreciate it if you'd please share this podcast with someone you think would find value in it or rate and review it in iTunes. It takes a couple of minutes and it means so much to me. It 100% makes my day.
Huge thanks to YOU for sharing this week with me. You rock and I appreciate your support!
The Healthification podcast is proudly bought to you by my FREE 'Easy Vegan' plan. It took me 25 years to transition from a meat eater to a happy, healthy Vegan! You can do it in just 3 days with my simplified 'easy vegan' plan!  Get the fit, strong, and healthy plant based body you deserve… while avoiding ALL the mistakes I made along the way!
Till next time, remember Creating a body and life you love is Freedom. (If this ex-carb queen, non genetically gifted, naturally uncoordinated vegan chick can do it – so can YOU!!!)
If you liked "Seb Alex Will Never Stop Fighting For The Animals" you'll also like Gary Francione, Anna Charlton and Eat Like You Care: An Examination of the Morality of Eating Animals.
If you liked "Seb Alex Will Never Stop Fighting For The Animals" you'll also like E646: From Hunter to Vegan Animal Rights Activist with Matt Stellino.
If you liked "Seb Alex Will Never Stop Fighting For The Animals" you'll also like E566: Andy Faulkner on Perspective, Purpose and Why Animals Need You The Most.