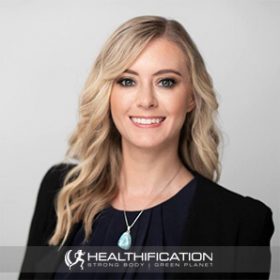 Podcast: Play in new window | Download
Subscribe: RSS
Emma Hurst is a Member of the NSW Legislative Council representing the Animal Justice Party and was elected in March 2019. However Emma began her animal advocacy career over 15 years ago first as a campaign director at Animal Liberation and later as media officer at PETA.
For my non-aussie friends, The Animal Justice Party was established in 2009 in response to growing public concern over the abuse, harm and mistreatment of non-human animals across Australia:
"AJP advocate for the toughening of animal protection laws, an increase in penalties for convicted animal abusers, regulation and restriction in the sale and use of companion animals, and for enhanced education in the treatment of animals."
Emma has a lot on her #plantstrong plate and I have so much respect for the calm, focus she brings to her advocacy. If you're yet to see it I recommend you check out her inaugural speech as the new MP for the Animal Justice Party delivered last year and viewed widely internationally as her commitment to creating a future where animals live free from abuse, suffering and exploitation is unflinching and unique in a parliamentary setting.
Australia has some of the worst animals welfare laws in the world: From performing animals in circus's to the horror of live export, puppy farms, vivisection, race horse slaughter for meat and the abhorrent continued use of poisons like 1080. Not to mention the atrocities inflicted on millions of animal slaves deemed "products" in the cruel and unnecessary cycle of animal agriculture our country – or at least those in power – seem so stubbornly and disappointingly committed to.
We need voices to speak for the animals across all spheres of society and to my mind this certainly has to be one of the toughest gigs in animal rights advocacy. Let's discuss:
The Failures Of Our Existing Animal Welfare Legislation 
(and so much more) with AJP MP Emma Hurst.
In this conversation we cover:
Emma's vegan journey. 
The role cognitive bias plays in people "loving animals" and eating animals.  

Why did Emma decide to get into politics?   
The failures of our existing animal welfare legislation. 

Ag Gag laws working to stifle transparency in industries that hold and kill millions of animals every year.
The campaign against puppy farming and goal to ban puppy farms in NSW.

The connection between violence towards animals and domestic violence. 

And so much more!
I'm back on my own and a little HUGELY gutted that the government in Australia and I'd hazard a confident guess – in every country – is asleep at the wheel and woefully apathetic when it comes to animal protection laws. The tired, dated old policies – and so often those clinging desperately and selfishly to them are not meeting community expectations.
However it is hopeful and heartening to speak to someone in a position of power with the resolve and the skills to wield her influence to advocate so effectively for the animals.
As we touched on in this chat, it's not just about the animals though.
Any vegan will tell you the frustration, shock, disappointment or perhaps even fury you feel when you find out you've been lied to.
When you discover turning vegetarian for ethical reasons as a child still meant baby boy chicks were macerated while their mums were enslaved for your eggs. When you learn the dairy industry IS the meat industry and dairy mums don't get retired when their bodies break down after 5 years of artificial insemination and having their babies repeatedly stolen at birth.
Surely it's exhausting to carry and maintain the cognitive dissonance Emma mentioned? To live constantly pleading ignorance to the incongruencey between on the one hand: opposing animal cruelty and in the other hand: holding that snack made of flesh or excretions.
Surely it'd be a relief to step out of the trance and align your daily actions with your beliefs? 
I'm so grateful to have Emma and her colleagues at the AJP committed to the painstaking legislative battle.
We need all types of activists and advocates to create a future where both animals and people live happy, healthy lives free from abuse, suffering and exploitation.
If you're keen to connect with Emma or with the Animal Justice Party especially to support their numerous vital campaigns, I'll have you linked up below. For my international listeners I hope you'll also find inspiration seeing individuals like Emma Hurst and fellow elected AJP MP's The Honourable Mark Pearson in NSW and Andy Meddick in Victoria.
Emma has also recently been interviewing vegan legends via facebook live including:
Plus so many more and one of my fav repeat podcast guests next month!
This live interview series is yet another way Emma is providing some hope and positivity in the potentially daunting battle we are facing in creating that compassionate vegan world I so often speak about.
Connect with The Animal Justice Party here:
Follow AJP on Facebook | Twitter | Instagram.
Connect with Emma Hurst via her main website:
Also via Facebook | Twitter | Instagram.
That's it for this week in Healthification. Big thanks to YOU for sharing this week with me. You rock and I appreciate your support!
The Healthification podcast is proudly bought to you by my FREE 'Easy Vegan' plan. It took me 25 years to transition from a meat eater to a happy, healthy Vegan! You can do it in just 3 days with my simplified 'easy vegan' plan!  Get the fit, strong, and healthy plant based body you deserve… while avoiding ALL the mistakes I made along the way!
Till next time, remember Creating a body and life you love is Freedom. (If this ex-carb queen, non genetically gifted, naturally uncoordinated vegan chick can do it – so can YOU!!!)
If you liked "AJP MP Emma Hurst and The Failures Of Our Existing Animal Welfare Legislation." you'll also like  Voiceless: Crime of Silence and the people who dedicate their lives to animal rights activism
If you liked "AJP MP Emma Hurst and The Failures Of Our Existing Animal Welfare Legislation." you'll also like E608: Gary Francione, Anna Charlton and Eat Like You Care: An Examination of the Morality of Eating Animals.
If you liked "AJP MP Emma Hurst and The Failures Of Our Existing Animal Welfare Legislation." you'll also like 638: PETA's Ingrid Newkirk | Animals Are Not Ours To Experiment On, Eat, Wear, Use For Entertainment or Abuse In Any Other Way.