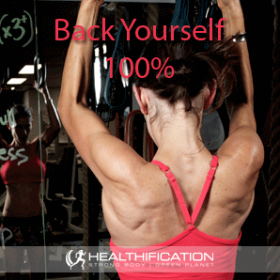 Podcast: Play in new window | Download
Subscribe: RSS
I'm writing this mid flight on my way home from a super fab long weekend in Wellington, N.Z. visiting a dear friend from school days. I also met her gorgeous lil almost four year old girl for the first time.
If you've spent any time with a youngster you'll know today's show on:
Question Everything,
is feeling especially timely. To question is one of the many skills a young child displays with seemingly limitless energy.
As my girlfriend – who flies regularly yet NOT calmly or easily – relayed to me such questions as "mummy what if the planes wheel falls off?" and "why does the plane stay in the sky?" are natural yet not always helpful!
In the right context "But WHY???" can be very worthwhile.
Today I'm going to cover 3 such worthwhile but why scenarios:
One: The tightly held Identity Belief that is not serving you.
I covered identity beliefs in show #216.
To recap these are the beliefs you will defend most strongly: Everything that follows, "I Am"
So perhaps: I am a loving mother / I am a loyal friend / I am a person who prioritizes my health.
Hopefully not "I am naturally a couch potato with a slow metabolism who is destined to be overweight and unhealthy"
The thing with an identity belief is, that for better or worse you will hunt down evidence to support whatever you believe to be true about yourself. As such the belief becomes self for filling.
It's worth examining your identity beliefs surrounding: Food. Exercise. Health.
Would they stand up to an insistent 4 year olds "But WHY?"
Kids are gorgeously-brutally-honest: "But WHY can't I eat Mac Donald's for breakfast?" is going to be just as insightful as "But WHY can't you chase me around the park?"
It's just that although we'll generally put brain time into an answer for a youngster we often don't even bother to ask "But WHY?" of ourselves and our own ineffective identity beliefs.
Two: The Habit / advice that is not delivering results.
Habits can exist unquestioned for years. At any time you will have many that are valuable and worthwhile and also at least as many habits that hold zero value or even negative consequences.
=> Like the coffee I'd have on autopilot after lunch even though it was often #4 or 5 of the day.
=> Or the inclination to say Yes when offered complimentary food or beverages whether you need / want / or even like it…
=> Especially the obsession to pull out your phone and check social media at any que / lull in the conversation / or sadly often any opportunity whatsoever…
For an example let's start with evening habits.
How would your current evening habits stand up to an insistent 4 year olds "But WHY?"
Imagine again that gorgeously-brutally-honest: "But WHY do I need to go to bed now when I'm not tired?" and although the "So you won't be tired and grumpy tomorrow" may be the answer you'd give to a four year old do you follow the get to bed 7-8 hours before you need to get up advice YOURSELF? Equally, from time to time I need to ask myself "But WHY are you checking social media off your smart device in bed?" because there's never once been a decent reason for that easy to create bad habit.
Three: The incorrect assumption (Excuse!) that is holding you back.
The example that springs to mind is that: "Healthy eating is more expensive / time consuming / bland and boring."
At one time I subscribed to this assumption-Excuse. I lived off cheap, quick and admittedly delicious processed carbs.
In reality I ate so much (because I was never satisfied and always battling cravings) that perhaps they weren't so cheap. They absolutely weren't so quick either because although prep time for a cereal or toast based meal is speedy the energy I had available to apply to every other aspect of life was seriously lacking. I didn't know what I was missing so far as energy until I ditched the refined crap-o-la.
Now just incase you have a sneaky lil voice and it's insisting "But Kate, I'm a foodie – I LOVE food – it's not just fuel to me!" well, I think that was likely my N.Z. girlfriend Sach who used to chef and as a naturally lean girl has never had to worry about her weight.
She could get away with eating pretty much whatever she wanted. I don't know where she put it. Except maybe straight to her awesome boobs! Ha, sorry Sach, you know it's a compliment shared with love and a little side of envy though right? 🙂
Anyway, on this visit with Sach, I was treated to a feast of delicious yet super healthy meals.
A couple of highlights were fish taco salad (I ditched the taco and served all the deliciousness over a mass of baby spinach leaves) and baked Salmon with kale crisps, asparagus and cauli rice.
Both these meals were made for me (the fussy-vego-Personal-Trainer mate, her super active 4 year old, her large exercise and meat loving boyfriend, her father and herself the foodie). Only very minor adjustments here and there for each of us and we all loved every delicious, nutritious mouthful.
My point? We all have sneaky incorrect assumption-EXCUSES and they are holding us back.
Perhaps you're thinking of one right now and how it would not stand up to an insistent 4 year olds "But WHY?"
Imagine once more that gorgeously-brutally-honest: "But WHY do I have to eat some more broccoli before I can have a biscuit?" and consider if you apply the same rules to yourself that you'd apply to a child or if perhaps, on occasion you fall for the incorrect assumption-Excuse that it's ok to skip a proper meal after a massive day and treat yourself to a few wines and cheese and crackers instead?
To get actionable today is there a But Why? scenario that resonated with you in todays show?
Something that perhaps has been happening on autopilot yet needs a closer look?
To recap we checked out:
One: The tightly held Identity Belief that is not serving you.
Two: The Habit / advice that is not delivering results.
Three: The incorrect assumption (Excuse!) that is holding you back.
To finish todays show I have a quote from author BRYANT H. MCGILL: "Question everything, including yourself. Have the courage to question yourself." 
That's it for me today. I hope you'll join me on Wednesday when I weigh-in on: Feeling Behind On Life.
If you liked this you'll also like: That super frustrating question: Why can't I lose weight?
If you're yet to share the Healthification love – just click here to zip over to iTunes and leave an honest rating and review. It'd help me out big time. With gratitude, Kate.