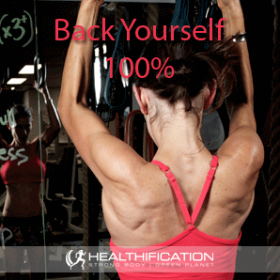 Podcast: Play in new window | Download
Subscribe: RSS
Today's FAQ show is by request. Although I covered: Safe Snacks in the #167 show here's a few more ideas, in fact my:
Top 20 Protein Rich Snack Ideas.
I go into a lot of detail in the #167 show. I'm going to keep today more rapid-fire-idea style.
If you're not a snacker and that works for you then please don't feel the need to snack!
Personally I'm a 3 great meals a day plus a super easy morning tea chick. I find sorting 3 meals enough effort. I really don't want to think about snacks too… so 50-75 grams of cashews and a scoop of Raw Vegan Protein Powder shaken with water works just fine for me.
However, because a dear listener requested it here's a bit more variety to consider for your snacking.
I've split them into 5 categories, first up:
So this can be super fast and as simple or complicated as you like. Here are 5 options starting with simple:
1) 50-100 grams of your fav lean deli meat rolled OR if you're vego like me a plain whole egg or egg white omelette cooked with chill, smoked paprika and herbs (my fav with eggs is coriander), simply roll and wrap up your omelette in some cling foil for easy eatting.
2) Add some green fibrous love before you roll that snack! Perhaps some steamed asparagus spears, fresh cucumber or grated zucchini.
3) Jazz that thing up with a low carb chill sauce or perhaps a swipe of hummus or pesto.
4) Finish with a dash of good fat. Maybe avocado or a sprinkle of seeds like my fav high protein seed: hemp.
5) Here's a different take on roll it. Make protein pancakes on mass and roll them around some nut butter, fresh fruit or just enjoy them on their own. My basic pancake recipe is egg whites, protein powder and Natvia. I'll link to it in the show notes for today.
Sometimes great snacking means breaking the rules. So, your new rules are there are NO rules when it comes to blending!
You can still consume your blended drink hours after making it – just keep it in the fridge at work or a cooler till you want it.
I even work with a guy who's been know to blend his steak in his Nutri-bullet. Now that's just wrong to me however it shows that anything goes… Here are 4 meat free (!) blend it options:
1) Keep it simple like I do. A scoop of protein powder and water. No excuses. You don't need a blender or a fridge. I've even been known to mix it with a straw in a glass at a pub…
2) If you don't have a blender shake in some nut butter (1/2-1 tablespoon) and use coconut water or almond milk for a more substantial snack.
3) If you do have a blender add greens like a couple of handfuls of spinach or kale. Perhaps also 1/2 a cucumber. Or 1/4 of an avocado. While we're on the good fat roll, your other options include: hemp seeds (Yes, I really rate them!), LSA, chia seeds.
4) Sweeten it up with 1/2 a green apple or half a frozen banana or 1/2 a cup of berries. I like my fruit to be max 1/2 my veg quantity.
This is the snack that takes some time in advance and then it's super easy to just grab and go.
It's likely going to be a yummier snack so if you're the rules eater (as covered in my lean, clean series) such as myself, you might not want to have snacks on mass living at home tempting you all the time.
If you're the guideline eater who can handle moderating your food more easily then here are 4 options:
1) Frittata: so we're thinking eggs, veg (anything goes I like: cauli, spinach, mushrooms, onion and capsicum) and herbs cooked on mass and cut in portions or even in mini muffin tins.
2) Protein balls/bars: often these don't need cooking however they do take prep. I'm not a protein ball girl – as I said just having them around would stress me out as I'd want to demolish them… however if YOU reckon you could handle the pressure I'll hook you up with some other peoples delish looking ideas again in those heavily linked show notes.
3) Mini meat balls or burger patties.
4) Left-overs. Cook extra dinner and portion off easy snacks for the week to come. This will work with most things however protein and veg kebabs are one example.
This is a great snack idea to make on mass. Find your fav dip and experiment to create your own version full of one ingredient foods not cheap processed shelf-life-extending crap. Swap out the low value carbs and add in high value protein and good fats.
You can prep both dip and veg sticks on the weekend. Here are 3 options:
1) Hummus and veg sticks: you must have heard me rave about my home made zucchini hummus by now? It's loaded with tahini and hemp seeds to up the protein anti. I'd serve it with snowpeas, asparagus and red capsicum.
2) Dip your fav fruit into a nut butter: enjoy as is or make a sandwich like the classic slices of apple spread with almond butter. The possibilities are limitless. Consider sandwiching fruit and nut butter and then freezing it to make it a little slower to demolish! This works well with rounds of banana and 1/2'd grapes. Pretty yet also pretty fiddlely!
Because today is about high protein, if I were the type I'd person who could handle having nut butter in the house… before dipping my fruit or veg I'd actually stir through some protein powder into my nut butter. As much as you can get away with consistency wise.
3) Ok I'm cheating however I'm just really a fan of portion controlled nuts as a snack. No prep time, no fridge time and they are super satisfying with a blend of good fat and protein.
The key is to NOT go madly, mindlessly dip dipping your hand into a huge bag of nuts. They are way to easy to overeat. You can buy them one portion at a time or portion control them into their own little bags. I'm too lazy for that tediousness though. My current tactic is to buy a bag – say a 250gram bag of roasted cashews and know it needs to last me 4 days. So I get around 60grams a day and even though that looks like 100grams on the first day and 30grams on the 4th day it all evens out!
Similar idea to 'roll it' however lets start with the veg and envelop the protein within it. And Yes, you could say wrap however envelop sounds more endearing and I needed an E word! Here are 4 options:
1) Start with a substantial leave like collard or rainbow chard wrapped around either your meaty mince made on mass OR a vego version.
2) Pimp the protein for your vego version with a tablespoon of seeds or even a tablespoon of nutritional yeast mixed into the mince to give a cheesy flavour OR amp up your veg in the meat version with some finely sliced cabbage, carrot and capsicum.
3) Start with some fresh crispy cos lettuce and use it to envelop some canned tuna or for the non-fish eater some scrambled or hard boiled eggs made on mass.
4) Spice up your tuna or egg lettuce boats with a with a low carb chill sauce or pesto OR if you're truly getting your cook on (!) how about adding a tablespoon of my cauli-kale tabouli?
You'll find the full recipe in the meals on mass show #132.
So there you have it my: Top 20 Protein Rich Snack Ideas. 
If you have any fab suggestions I'd love to hear them in the show notes for today… in fact let's make that todays action step.
Please let me know your fav Protein Rich Snack Idea in the comments below. That'd rock.
That's it for this week in Healthification. Huge thanks for hanging with me this week. I really do appreciate it.
If you're enjoying this show please let me know by leaving a quick iTunes review… it'll genuinely make my day.
Talking of making my day thanks so very much to Elke Kora from Australia who just left this most gorgeous review: Kate is awesome hands down best fitness health & habits podcast.
Kate thank you so much for the energy time knowledge you share this has hands down become my most fav health fitness & habits podcast. Kate shares ideas that really impact in helpful ways in your life with warmth honesty fun strategies that actually work for the long term.
Kate so much gratitude to you rock! As a mother, wife working as a full time nurse, and someone dedicated to working out each day with power being in a body & life I love listening to you I feel I've got a kindred spirit in my ear edging me on!
Elke you do have a kindred spirit edging you on. Thank you so very much. My mum was a full time nurse – I know how hard she worked – it was such a pleasure to get your most awesome review.
If you liked this you'll also like: My Food Diary: Cheat Day + Ideal Fat Burning Day. (part one)
If you're yet to share the Healthification love – just click here to zip over to iTunes and leave an honest rating and review. It'd help me out big time. With gratitude, Kate.