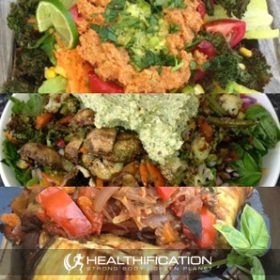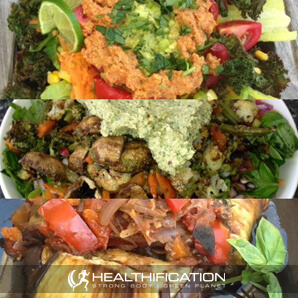 Podcast: Play in new window | Download
Subscribe: RSS
In today's tucker show I'm covering: Fat Loss Mindset For Vegetarians, Part 2.
In yesterdays #241 show we covered steps one, two and three: DEFINE, ALIGN and ELIMINATE.
Now it's time to cover steps four, five and six: EDUCATE, STRATEGISE and PRIORITISE.
Step four: EDUCATE Yourself So Far As All The Evidence To Support Your Approach.
So to quickly recap regarding 'Your Approach' this is the WHAT part of the process which we covered in step one:
What you eat. What you don't.
For many years I was ignorant with volition. In fact I still am to a degree. I know I could dig a little deeper and spur myself into action so far as not buying leather shoes etc.
Equally, I could likely find the research to compel me to drink a little less Shiraz or have a few less coffees or possibly even make regular stretching and foam rolling happen.
I'm choosing not too – yet – and that is exactly my point.
If your choice is to be vegetarian and your goal is fat loss then there's so much value inconsciously seeking out the information – the education – that makes it easier to take the actions that support your approach. AND, the education that makes it harder – likely IMPOSSIBLE – to take the actions that don't support your approach.
If I'm wavering – and it never happened when I worked in Not For Profits fundraising for Environmental and Animal Welfare groups… however it does occasionally happen in my industry now, where it's all about the steak and the bacon and so Yes at times I do think "Gosh, I did used to LOVE a good T-bone" at that time I seek out the education that extinguishes my yearning for meat faster than you can say shot-in-the-head-wiht-a-captive-bolt-gun-hung-up-by-one-leg-taken-to-the-killing-floor-=throats-cut-skinned-and-gutted-sometimes-FULLY-CONSCIOUS…actually likely even faster than one abattoir worker who said "They die piece by piece."
So step four is a continuation of the HOW part of the process. How you make it easier to eat what you eat. How you make it easier to not eat what you don't eat.
Step five: STRATEGISE So That Your Approach Is More Often The Path Of Least Resistance.
The path of least resistance often has negative connotations, however with a little prior planning you can make it work for you. You can ensure the quick, easy option is also the better option you want to take.
It just means laying a little groundwork in advance.
A little strategising here to save a lot of guilt, disappointment, frustration or just a lack of results there.
=> Perhaps this is the online research you do before you go away on holiday to find the restaurants that fit your eating choices and the local market / supermarket / whole foods store that you can stock up at when you first arrive.
=> Maybe it's the 3 easy Go2Breakfasts, Go2Lunches and Go2Dinners you take an afternoon to plan so that when you arrive home tired and with no decision making fuel left in the tank your high-protein-low-carb quick throw together option is easier than making cheese on toast.
=> Possibly it's the cause you support financially with an automatic direct debit or even each every week or month with your time. That reminds you every time you see the debt or every time you invest your time of exactly Why you're doing it.
Step six: PRIORITISE So That Making Your Approach Work Never Falls Victim To The "I didn't Have Time" EXCUSE.
I believe you always make time for the things that are most important to you.
It's a matter of priorities NOT time.
So, to enjoy the results of the most effective Fat Loss Mindset For Vegetarians here are the things to Prioritise. Basically steps two – five.
I'm going to keep it simple though and give you just 2 action to prioritise.
If your immediate reaction is, "But Kate how much time will this take?" …remember it's prioritise not that time. So how about using a process I love called: CONTINUE, STOP, START.
CONTINUE: stand for those 2 action to prioritise… and to continue to prioritise for as long as you want results.
STOP: stands for three things to stop doing to buy you some time for the continue actions.
START: stands for three things to start doing to buy you some time for the continue actions.
=> I give some good 'time magic'ing' stop, start ideas in show #048. Have you noticed you're creating time in 6 ways and only adding 2 actions? Supremely doable right?
Alright, let's make this the time of the actionable! Your 2 continue actions are:
A) Plan your alternatives. For those last minute stuck at work times. For that holiday or business trip. For your Go2Breakfasts, Lunches and Dinner.
I'll take an initial decent chunk of time invested and then a much small time investment to continue with ongoing as your tastes, desires, routine and perhaps beliefs surround what is the best fuel for your body evolves.
=> The goal is to ensure proper prior planning prevents poor performance!
B) Incorporate regular motivation doses.
This is something to schedule into your week. Whether it's time put aside at a set time to either jump on the jump on the website of a cause you feel strongly about that helps you connect with your why (this works whether your vego WHY is for ethical reasons, for your health and vitality, for fitness, or for body composition – you can find the info to support any of these beliefs).
OR, perhaps it's the time you spend at a food bloggers site to get great ideas that help you stay inspired and continue to enjoy your every single meatless meal! The idea is that rather than what you're missing out instead focus on all the awesome foods you're adding – what you're giving your body.
=> The goal is to avoid apathy and maintain motivation!
Those 2 continue actions bring us to the end of today's show.
I know it's been fairly in depth. That's all good though because I've taken the show notes for you. 🙂
By the way, I'd love to hear from you – are you enjoying my stronger focus on vego food or finding it annoying?
That's it for today… in tomorrows Wednesday Weigh-in show I'm covering: The Deal You Made With YOURSELF (time to ditch it!)
If you liked this you'll also like: Being Vegetarian And Getting Lean.
How to stay on track with your food and IMPLEMENT all the guidelines in this post?
Create the MINDSET that makes your best food choices easy and sustainable.
You 100% can be Vego or Vegan and eat primarily one ingredient foods and keep it High Protein Low Carb… Oh, AND also rock around 24/7 in a strong, healthy body you love…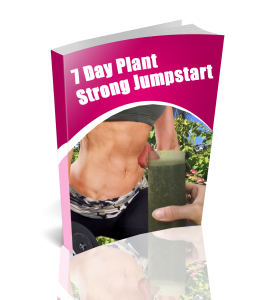 If you're yet to share the Healthification love – just click here to zip over to iTunes and leave an honest rating and review. It'd help me out big time. With gratitude, Kate.