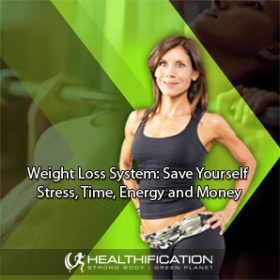 In part 1 we covered two key points each for the Stress and Time components of the acronym S.Y.S.T.E.M. as it relates to weight loss.  If you missed that post check it out here >> Weight loss System: Save Yourself Stress, Time, Energy and Money.
Today is all about Energy and Money.
Save Yourself ENERGY;
Key 1: Internal thought processes:
=> If you believe – as I do – that your thoughts create your decisions, which create your actions, which in turn create your results, then you'll agree that ensuring your thoughts are supportive & positive is vital.
To take one example: FEAR stemmed from a primal necessity for survival. In today's society it now more often guides our internal thought process towards safety in the form of status quo and zero progression. How much energy do you waste on False Expectations Appearing Real?
If your thoughts are going to run away on their own tangent – as they will! – then lets ensure that as much as is possible it's the "how can I?" or "what can I learn from this?" angle rather than a fear based worst case scenario that will likely never eventuate. Here's how:
a. Fear is generally of the unknown.  So find out what you need to know!
b. Once you're armed with the necessary info it's time to up-skill where required. 
c. Now you've done all you can so far as gaining the skills or support required (even if you're still in the process of gaining those skills or recruiting that support) it's time to first acknowledge the fear next time it rears it's head, And next to accept you're taking the necessary actions AND only then put the fear out of your mind.
d. If putting the fear out of your mind sounds simplistic, I've got you covered! Gratitude is your solution. It is impossible to feel both fear & gratitude at the same time. Let's test it:
"Bring to mind something that makes you fearful.  Something that could happen in the future or might have happened in the past that absolutely fills you with fear.
And now, I'd like you to think of someone close to you – someone you love that you absolutely appreciate… to picture that person, their smile and their kind words… and to become aware of the gratitude you feel for having them in your life.  Think about the times you've spent together, picture the way they look and perhaps the sound of their voice or the things they say to you.  Imagine being with this person right now, appreciating your time together. And now tell me where has the fear gone?"
Key 2: Self-talk:
=> Would you remain friends with someone who spoke to you the way you speak to yourself?  Truly?
Self talk is the most important communication you experience… and your unconscious mind takes everything personally.  It's always listening.  If you ask it "why am I so useless/lazy/fat" …it'll go to work to provide you with answers, and they're not going to be the answers you want to hear.  At best the answers to your poor questions will make you feel like doing nothing, they'll zapp your energy and deliver zero results… at worst they'll gnaw away at your self belief in a self perpetuating down-ward spiral.  Conversely your self talk can energize you, build your self certainty and propel you to take action.  Here's how:
a. If your unconscious hears everything you say – then feed it only quality communication.  This applies to the way you refer to yourself and equally to your communication regarding everyone else.  Have you ever noticed that when you judge people you begin to experience more judgement?  Yep, your unconscious take everything personally… and perception is projection.  For example: projecting acceptance and appreciation will allow you to experience even more of both.
b. Your unconscious can't process a negative.  That means when you say "I want less fat" or "I want to stop feeling like crap" it's just receiving fat. fat. fat. AND crap. crap. crap. This doesn't only sound like massive UNfun – it also means your unconscious will filter in evidence/opportunities to support FAT and CRAP.  Not helpful.  The solution is to frame your communication with yourself as you want it to be "how can I experience even more health and vitality?" or "I want to be fit and lean"…and instead allow your unconscious to filter in the opportunities to bring this to reality.
c. Your unconscious needs clear orders.  All it wants to do is serve you… however with un-resourceful thoughts and negative self talk it will waste energy propelling you in the wrong direction.  Equally with conflicting orders it will spin it's wheels eating up energy while you stay stuck and frustrated with non-existent results and diminishing reserves to 'try again'.
For example: perhaps you're feeding your unconscious all the wonderful pleasurable thoughts and feelings surrounding the attainment of your best body and your best health.
Everything that achieving this will mean to you and also to all those you love.  HOWEVER, you're also consumed by thoughts of all the pain involved in achieving this goal.  The grueling, never-ending exercise sessions… the sacrificed sleep-ins and forgone desserts… perhaps the pain and humiliation of giving it your very best shot – and failing.
Whether you are more strongly compelled towards your pleasurable result OR alternatively, relentlessly driven to avoid the pain of staying where you are – there needs to be a clear and hugely emotionally charged winner to give your unconscious the clear orders it needs and wants.
d. Your unconscious requires repetition to generate habits.  This extends to habits so far as your internal thought process's and your self talk.  If you want to enjoy the results that come with resourceful, positive communication with yourself then it'll take repetition until the new habit is installed.  This means consciously choosing supportive language each time the opposite turns up.  Yes, it'll seem 'manufactured' initially… UNTIL it becomes unconscious, natural and sustainable.
I certainly don't always think of FREE as saving myself money.  It comes down to the result you're getting… because even if you're not spending money you're still going to be spending time, energy and perhaps encountering a whole lot of stress too!
Equally wherever you're spending your time there is the opportunity cost (which may in fact be the higher hourly rate of money you earn doing what you're best at) of what you're by default choosing to say no to.
Save Yourself MONEY;
Key 1: Training:
=> My save yourself money approach to training is two part: Firstly, "what will get you the result you're seeking?"  Secondly given time = money (because you could be spending your training time earning money), "what is the best return on use of your time." 
Here's what you need to take into account:
a. Have a plan.  If you turn up at the gym with no idea of what you're going to do you'll more likely end up dragging yourself through a haphazard, imbalanced, low-intensity, drawn-out, boring and ineffective work-out.  Yes, that kind of work-out that does not make you feel like racing back to the gym again.
b. Know what's working.  This requires sticking with the plan you choose for long enough (at least a couple of months) to see results AND making the effort to both track your adherence to said plan and also to measure your results.
c. Have the flexibility and sense AND persistence to change what's not working.  Obvious right?
d. Take the time to uncover the cause behind what is not working.  If you're not loosing weight cutting sugar or going gluten free or intermittent fasting or giving up alcohol or whatever… it's a fair bet it's because you're not actually doing that approach that 'doesn't work' to the best of your ability.  If you're stop, start – INCONSISTENT – then it's likely not the eating or exercising protocol that's ineffective.  It's a matter of finding the approach that you can stick to consistently, without feeling deprived of food or a prisoner to hateful exercise.
Key 2: Transportation.
=> Ok this could be a tad left field however I absolutely believe that people throw their hard earned money away looking for the next quick fix (be it with the food they eat, the pills they take to suppress appetite for said food, the exercise equipment and programs And trainers AND whatever…!)… when no quick fix exists to counter our massively sedentary lifestyle… and our hugely convenient access to unlimited food.
Of course actual structured, consistent, high intensity training is vital.
HOWEVER, 2 or 3 or 4 or 5 such sessions a week still won't cut it if you lead a: bed => garage => office-car-park => sit for 8-12 hours => office-car-park => take-out => garage => bed… super sedentary lifestyle.  Don't even get me started on "driving to the gym."
Here's how to work some incidental exercise into your regular transportation and into your lifestyle in general:
a. Start small.  Where can you switch 20 minutes a day of sitting on your butt (car or bus, or train) time for walking or running or cycling time?  It might be cycling to work, getting off the bus/train a stop or 6 early or perhaps taking a 20 minute stroll at lunch time or as a 'walking meeting'?
b. Do whatever it takes to make this 20 minute routine enjoyable 'you' time.  For me that means listening to great podcasts or audio books as I walk… even better walking along the beaches to work.  It may mean saving your coffee (if you LOVE liquid gold as much as me!) for the walk.  Or perhaps inviting a friend/colleague that you really enjoy hanging out with.
c. Get a routine happening. This makes it easier on you. The whole "will I do it now or later?" self negotiation creates friction and too much opportunity to reason yourself out of now… And then later to reason yourself out of now again… AND again!
d. See each and every opportunity you take to increase your incidental exercise as further evidence of your commitment to your best health. Don't start making excuses – because then where do you stop?  Everything you do is accumulative, for better or worse.  So ensure you are always building reference points for success with a little more movement here and a little less sitting there… these tiny refinements everyday will create compounded enhancements at a level that will astound you.