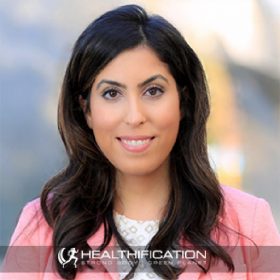 Podcast: Play in new window | Download
Subscribe: RSS
Fall asleep, stay asleep, wake up rested, sounds great right?
Today I'm chatting with Dr. Nicole Moshfegh, a clinical psychologist who specialises in insomnia treatment, about the proven strategies for beating insomnia as covered in The Book of Sleep.
The thing that is unique about this book and indeed this conversation is how incredibly kind Nicole's approach is – none of the I'll sleep when I die is killing you fear based jazz! – and how actionable the dozens of quick, easy and evidence-based strategies she provides are.
If dozens sounds overwhelming or excessive, trust me it's not. The Book of Sleep includes plenty of stand-alone strategies complete by themselves so you can start anywhere and find help. We also discuss your sleep pattern and the value of keeping a daily log of the quantity and quality of your sleep. I know – boring and tedious, like a food diary – and yet I'd say rubbish sleep is pretty boring and tedious too. I was intrigued by some of what a sleep diary can uncover. Like that pesky little food diary it's not something you're stuck with for life. It's there to help you see where you can improve and reap the rewards.
Of course we also cover how to properly set the stage for restful sleep. Those sleep hygiene tactics that are vital yet likely not enough on their own.
Nicole is a UCLA-trained licensed clinical psychologist with a practice in Los Angeles, California. She specialises in the treatment and assessment of insomnia, anxiety, depression, burnout, and trauma and is certified in cognitive behavioural and mindfulness based treatments.
Ok, let's discuss The Importance Of Habit Change For Better Sleep with Dr Nicole Moshfegh…
In this conversation we cover:
Definitions of Insomnia / types of insomnia. 
What is our circadian rhythm and how does it change as we age?
How sleep problems continue only because of the habits we develop initially in response to insomnia.
The 3 factors that cause insomnia to persist: 1. Disruptions in our circadian clock. 2. Our sleep drive 3. Our arousal disruptors.
Cognitive behavioural therapy for insomnia.
How alcohol affects the stages of deep restorative sleep.
The connection between anxiety and poor sleep quality.
Dr Nicole Moshfegh's book, The Book of Sleep: 75 Strategies to Relieve Insomnia.
I know this chat was a little diversion from my normal focus on creating a compassionate vegan world and yet I think improved sleep quality is something most of us would benefit from. The ripple on effect so far as health, happiness and energy that we can then direct towards everything most important in our lives is massive.
To recap some stand out strategies from this chat, just incase you want to get actionable:
Strategy 1. Keep a sleep diary. 
Strategy 3. Quit Lying to yourself. It's a play on words – it's about not lying awake for beyond 20 minutes, as that both creates a negative association with your bed and also diminishes your sleep drive potentially perpetuating the cycle of poor sleep.
Strategy 56. Nothing worthwhile is easy. (Have patience!) 
Strategy 6. Schedule "worry time." 
This is about learning to better manage your anxiety during the day which will help you take back control of your night. Nicole even has an acronym and you know I love acronyms! S.T.O.P. your stress.
Stop what you are doing.
Take a few deep breath's.
Observe your thoughts, judgement free.
Proceed with anything that will help sooth you.
For example: Nicole suggests chatting to a friend. Having a cup of tea. I also like to jot down the people I'm grateful for and why. Or if possible get out into nature or just sit still in the sun for a few minutes.
Purchase Dr Nicole Moshfegh's book, The Book of Sleep: 75 Strategies to Relieve Insomnia:
Connect with Nicole via her website: https://drnicolemoshfegh.com
Connect with Nicole across the socials: Facebook | Instagram | Twitter | YouTube
That's it for this week in Healthification. If you're yet to subscribe wherever you're listening please do and equally awesome, please consider sharing the show with someone you think would find value in it. Maybe that person in your life that is not yet open to a vegan lifestyle who might be very open to improving their ability to fall asleep, stay asleep, wake up rested!
Big thanks to YOU for sharing this week with me. You rock and I appreciate your support!
The Healthification podcast is proudly bought to you by my FREE 'Easy Vegan' plan. It took me 25 years to transition from a meat eater to a happy, healthy Vegan! You can do it in just 3 days with my simplified 'easy vegan' plan!  Get the fit, strong, and healthy plant based body you deserve… while avoiding ALL the mistakes I made along the way!
To learn more check out: strongbodygreenplanet.com
Till next time, remember Creating a body and life you love is Freedom. (If this ex-carb queen, non genetically gifted, naturally uncoordinated vegan chick can do it – so can YOU!!!)
If you liked "The Book Of Sleep and The Importance Of Habit Change For Better Sleep with Dr Nicole Moshfegh." you'll also like E659: How To Build Good Habits & Break Bad Ones with James Clear (Encore Episode).
If you liked "The Book Of Sleep and The Importance Of Habit Change For Better Sleep with Dr Nicole Moshfegh." you'll also like E641: 11 P.L.A.N.T. S.T.R.O.N.G. Standards For A Fit, Healthy, Mind and Body.