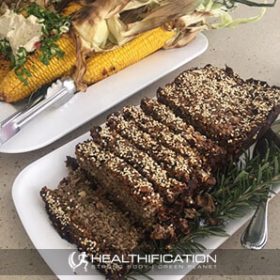 Podcast: Play in new window | Download
Subscribe: RSS
"Why I'm no longer vegan." 
Thankfully that's NOT my situation and hopefully it never will be. However, I've softened a mili-fraction in recent days so far as the reaction I have to prominent EX-vegans posting "Why I'm no longer vegan" you tube videos right now.
Aussie insta-influencer Bonny Rebecca is the latest to become an ex-vegan and it got me thinking about:
5 Health Mistakes To Avoid As A New (or old!) Vegan. 
Although I didn't follow Bonny Rebecca over her 5 years vegan I was aware of her and I did watch her complete 30+ minute: Why I'm no longer vegan, video plus (too many!) response videos. There seems to be a fair bit of angst, fear and agitation within the vegan community currently. 
To be blunt: What a MASSIVE waste of energy! For a community that is supposedly about compassion and causing the least unnecessary harm to living beings… well, there seems to be an enormous heap of hateful rubbish being dumbed freely and leaving the whole vegan movement tainted.
Of course, your health is vitally important. Perhaps the most important thing. The animals need us for the long haul and equally one of the most effective ways to advocate for them is to be a fit, strong, happy, healthy vegan.
So with optimal, sustainable health and a compassionate, united vegan community in mind let's power on with: 5 Health Mistakes To Avoid As A New (or old!) Vegan.
Vegan Health Mistake One: Ignore disturbing / unusual symptoms. 
It's natural, especially as an ethical vegan to be led by your confirmation bias and discount any health concerns, because surely eating whole foods plant based is the best you can do for your body?
For the super vast majority of us whole foods plant based is the best you can do for your body. However, there are limitless potential variables that will impact how each of our bodies respond. Such as your general health and especially gut health prior to going vegan. I'd actually recommend at least getting your bloods done when you first go vegan. So you know the base you're working from.
I didn't do this. I waited until 2 years in – mid December – and I was utterly exhausted and starting to freak out that perhaps it was the fault of my vegan lifestyle?
I bit the bullet, got my bloods done and they all came back great. Actually it was just the end of a big year with no decent breaks and I was ready for some chillaxing! It wasn't the vegan lifestyle… it was the Sydney lifestyle! 
And yet, I'd started to listen to some of the mis-information being spread about vegans. Gosh even my doctor stated my iron and B12 levels would almost certainly by low BEFORE she did any tests. Without asking me anything about my actual eating habits which were pretty super strategic and considered.
The alternative to ignoring disturbing / unusual symptoms? Accept you might not get it perfect from the get go. Take your ego and your confirmation bias out of it (YES, I'm talking to me!). Seek out professional advice from a professional who works with vegans. You can make a start on this online if there is no one in your area.
I've recently discovered Gojiman on YouTube who is currently finishing a masters in nutrition and later this year he'll be doing a PHD in nutritional science. He makes vegan health and nutritional videos (almost daily) and talks a lot about digestive issues such as IBS, SIBO, Bloating, Gas and Cramping. He'll answer questions via #askgojiman. I found his "Dear Bonny Rebecca…" response video super informative. It was actually produced at the request of the team at Plant Based News.
Vegan Health Mistake Two: Following an online influencer blindly.
Especially if this involves eradicating entire food groups. In case it needs clarifying, I don't believe I've eliminated any food groups. Animals are not food. Overly processed crap-o-la is not food.
I still eat: fruit and veg, legumes and soy, whole-grains, nuts and seeds. To just choose fruit out of ALL those options (like many influencers do) well it just makes me wonder Why and What would I be missing?
I love social media to show me all the delicious, abundant, inspiring (insta-worthy!) vegan food. Yet, I have to consciously remind myself that social media is a highlight real of someone else's food and lives for that matter. Time and time again the stark contrast is sadly revealed between "happy, healthy online influencer living their best life" and reality. I genuinely don't know where the line in the sand or the solution lies.
The alternative to following an online influencer blindly? I guess personal responsibility is a great start. Apply some common sense filters to the people you follow. #veganhealthmistakes
Click To Tweet
Does the person lead a life compatible with your current life or the life you'd like to lead? Age? Kids / no kids? Full time career / freedom to "be an influencer"?
Has this person been on the scene for a while? Are they genuine and open to showing the lows as well as the highs?It's easy to be inspirational in the good times… what about how they handle the other times? Are they resilient?
Are they respected by other people you respect that have been on the scene for a while? Case in point, I was a lot more open to checking out gojiman when the team at plant based news turned to him for advice recently.
Vegan Health Mistake Three: Assuming what works for one will work for all.
Here we encounter that fine line between modelling the effective strategies that work for someone who has the results you're seeking and also tracking your own experience / results.
To throw a little more confusion into the mix (sorry!) I'd also caution against assuming something won't work for you before you give it a fair shot. On analysis a lot of our beliefs about ourselves and our bodies are formed with no solid evidence.
Perhaps someone else's misplaced belief resonates with you? For example: "Soy makes my hips and thighs fat" and you then stubbornly cling to it to your detriment. Again, I'm absolutely speaking rom experience. After years of avoiding soy I cautiously reintroduced it into my diet (non-GMO and in as natural a form as possible) and was pleasantly surprised to learn that actually I got to enjoy the versatility, the protein, calcium and iron of soy without the thunder thighs! A few other potentially controversial vegan considerations that really you'll have to try out for yourself:
What supplements to take?
Is plant based protein powder helpful / necessary?
Do grains work for your body?
What about legumes? And nuts and seeds?
What sort of a difference does preparation make to the above foods?
How about raw v cooked food?
Does fruit eaten after slower digesting carbs bloat you?
The alternative to assuming what works for one will work for all? Once you've applied some common sense filters to the people you follow it's a matter of listening to your body and responding accordingly. Perhaps it's even useful to journal your food and your bodies responses in the following hours and days. That could sound a bit tedious however not nearly as tedious as dealing long term which debilitating conditions.
It's certainly nothing compared to the heart-break of giving up on a lifestyle you're ethically committed to because you're not able to make it work for your body.
Vegan Health Mistake Four: Kidding yourself that vegan equals healthy.
Likely the most obvious mistake however I'm learning some obvious things need re-iterating as humans LOVE to believe good things about our bad habits. We're also super crafty at reasoning ourselves into certain decisions that might reason ourselves right out of results!
The processed vegan burger and fries with a soft drink is certainly healthier for the animals. Even for the environment. However, it's not that much healthier for YOU. I know you know that though. Vegan junk food has its place. I think it's amazing occasionally as a treat and also in moderate consumption as a transitional food for new vegans or even to help win over non-vegans who may not eat super clean.
The alternative to kidding yourself that vegan equals healthy? Focus on eating whole foods plant based. For more specifics Dr Michael Greger has an abundance of resources at nutritionfacts.org and via his book How Not To Die. If, like me you're best at following your own rules then do your research and make up your own! Some of mine include:
Eat a variety of fibrous veg at every meal. 
Aim to eat the rainbow every day.
Include plant based protein and satisfying good fat at each meal.
Actively incorporate high calcium and high iron foods each day. 
Also foods rich in zinc, B12 and omega 3's.
Eat seasonally rather than getting stuck in a rut.
Prioritize organic with the dirty dozen where possible. 
(Just google "dirty dozen foods" and your country to get the latest list.
Vegan Health Mistake Five: Getting sucked down a dangerous Dr YouTube rabbit hole.   
As much as it's great to be aware and informed be wary of pre-empting a non-existent issue. I went down the rabbit hole of too much B12 can lead to skin break outs recently. I had one tiny pimple. It was really nothing to worry about however with unlimited resources out there it's incredibly easy to work yourself into a frenzy.
The alternative to getting sucked down a dangerous Dr YouTube rabbit hole? Find one trusted resource. Mine is Dr Michael Greger. It doesn't mean he's the only person I'll listen to and it doesn't mean I'll blindly follow him if he starts to say something that blatantly conflicts with either my own values or the advice he's propagated in the past.
Sometimes professionals get it wrong. However with most things (especially health and nutrition) you're going to see better results staying true to a proven plan rather than bouncing from one half hearted approach to the next.
I genuinely think one of the greatest skills of our time is: cultivating the ability to filter in the information to your advantage and for the greater good while filtering out all the conflicting, confusing stuff intended / agenda'd to throw you off track. 
It's easier said that done however successfully avoiding health mistakes as a vegan is a constantly evolving process. It's something you can do one step – ONE MEAL – at a time. Your body is incredibly forgiving.
The urgency, is in getting animals off your plate.
To get actionable today, is one of these mistakes in particular a "to work on" for you? To recap:
Vegan Health Mistake One: Ignore disturbing / unusual symptoms. 
Vegan Health Mistake Two: Following an online influencer blindly.
Vegan Health Mistake Three: Assuming what works for one will work for all.
Vegan Health Mistake Four: Kidding yourself that vegan equals healthy.
Vegan Health Mistake Five: Getting sucked down a dangerous Dr YouTube rabbit hole.   
That's it for today in Healthification. I have a lot of awesome interviews in the pipeline which I'm super excited to share with you. Most likely in fact I'll be sharing some healthy vegan deliciousness with you via a dear guest later this week!
If you've enjoyed this show and gotten value out of it would you consider sharing it with someone close to you? I've been doing some work to improve distribution / visibility of the show so it's now available across iTunes, Stitcher, Spotify and hopefully other platforms too. However a recommendation from you to someone who you think would find value in the show would truly be most awesome!
The Healthification podcast is proudly bought to you by my FREE 'Easy Vegan' plan. It took me 25 years to transition from a meat eater to a happy, healthy Vegan! You can do it in just 3 days with  my simplified 'easy vegan' plan!  Get the fit, strong, and healthy plant based body you deserve… while avoiding ALL the mistakes I made along the way!
Till next time, remember Creating a body and life you love is Freedom. (If this ex-carb queen, non genetically gifted, naturally uncoordinated vegan chick can do it – so can YOU!!!)
If you liked "5 Health Mistakes To Avoid As A New (or old!) Vegan" you'll also like: Simple Lifestyle Upgrades For Existing Vegans To Shift Some Fat.
If you're yet to share the Healthification love – just click here to zip over to iTunes and leave an honest rating and review. It'd help me out big time. With gratitude, Kate.