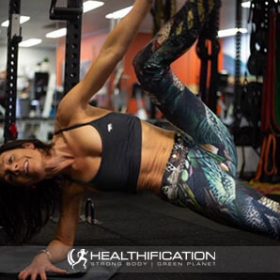 Podcast: Play in new window | Download
Subscribe: RSS
As I plan todays podcast on: Simple Lifestyle Upgrades For Existing Vegans To Shift Some Fat,
it's funny as I've already broken some of my own best advice!
Today I'm off to Byron Bay for a long weekend with a dear girlfriend. I haven't been to Byron before so that's a bit exciting. Less exciting were my first 2 Ubers cancelling their trips which meant I missed my plane and left me hanging at Sydney airport for a couple of hours.
What's a girl to do but have a little Shiraz and plan a podcast about shifting some fat right? To be fair, my vino indulging was a choice made with volition and the weekend is well under control from an exercise and nutrition point of view (if not perhaps from a transport point of view!)
I'm going to structure the show from the point of view of FUEL, EXERCISE and MINDSET. Let's get rolling with 6 Simple Lifestyle Upgrades For Existing Vegans To Shift Some Fat.
One FUEL: Cut the Sneaky Creepy Liquid Calories.
Like vino! Actually I was originally referring to extra almond flat whites and super high caloric density smoothies and shakes though of course if you're looking to shed some fat alcohol is certainly something to account for.
I have a couple of caveats here: First, High quality liquid calories are fine. That smoothie full of veg, fruit and good fats like hemp seeds or nut butter is awesome. However perhaps you don't need to make it with sweetened almond milk or coconut water if it tastes just fine with water? Equally while you're in fat shifting mode a water with your generous, nutritious lunch is a more effective choice than a juice.
Next, High quality liquid calories are a meal not an extra to your meal. So that dessert for breakie stack of vegan pancakes? It's fine for a weekend treat however it's probably best enjoyed with a coffee or water instead of a huge choc-nutty-shake.
On the matter of alcohol, I'm a huge fan of vice. I think anything can be worked into your sustainable fat loss regime.
A couple of considerations:
First, Choose the less detrimental vice. So that'd be the red wine or the spirit with low carb mixer like sparkling mineral water.
Next, Consume high quality food when drinking. This is 100% doable though might take planning before you start Cheers'ing. The snacky foods like crisps, fries and even nuts and dips can be super sneaky so far as causing you to consume way more from a caloric point of view than you would in one "good meal" and then there's the chance that you'll also demolish a not so nutritionally flash meal to boot! My recommendation is to plan your snacks and your meal taking into account how that'd all look as one goal aligned meal.
For example snacking on edamame or kale crisps prior to a huge bowl of vegan curry with mixed seeds and cauli-rice is great.
Two FUEL: Get Creative with Refined Carb Substitutes.
A common stumbling block for new or long term vegans who are looking to shift some fat is a heavy reliance on bread, pasta and rice. I'm going to stop with the caveats after this however first I'll clarify that if refined carbs at each meal works for your body and you're happy with your weight and energy then that rocks! This advice is for the person who isn't yet happy.
Refined carbs are cheap, fast and often delicious building blocks for a meal however there are options that are just as awesome without the side effect of slowing down both you and your fat loss. You've likely heard me bang on about cauli-rice, zoodles, kale crisp nachos, cos leaf tacos, eggplant cannelloni and portobello cap burger buns or pizza bases. So that was just a rapid fire refresher!
Here are some of my newer refined carb substitutes:
Jackfruit. My goodness this stuff is pretty fab from a can however in Byron this weekend I got to try it fresh – ripped straight from the fruit and it was AMAZING! If you're up for some extreme vegan cuteness please check out this (coming soon) video of my friends' vegan dog 'Ari' devouring fresh jackfruit. He LOVES it. (Yes, dogs can be vegan and super healthy – I didn't know this till recently – however the longest living dog in the world is vegan). I guess I'm cheating a bit with this substitute as I use the jackfruit to replace meat which isn't a refined carb however instead of serving it in cos leaf tacos you can also try it with collard or red cabbage leafs or on a sweet potato slider. (here's a jackfruit taco recipe)
Veggies rather than crackers. I'm still reliving Byron here. Ari's mum and dad are the most gorgeous couple. They invited my friend and I round for dinner on our first night. Dinners was sushi and it was delicious. Prior to dinner we snacked on veggies (beans, broccoli, asparagus and snow peas) stir-fried in a little oil and garlic power then dressed with Tamari and Vegenaise (the brand is Follow Your Heart). It was sooo good. Now you might be thinking "Hang on Kate – surely Vegenaise is refined and Yes you're right it is however it's a little bit of refined-ness added to a whole heap of veggies rather than a whole mountain of refined-ness in the form of crackers and cheese or dip.
Burger or sushi bowls. This is a fun way to get all the pant based deliciousness without the burger buns or rice.
Three EXERCISE: Up Your Incidental Exercise Anti.
If you're in a consistent routine with your structured exercise and not seeing the results you're seeking then I strongly recommend building more walking into your week. The simple fact is our bodies were built to move. If your lifestyle is super sedentary then I'm genuinely not surprised that 45 minutes of structure exercise several times a week might not be enough. The trick is to find a way to up your exercise anti that is supportive of your lifestyle rather than another massive time eat to try and fit in.
Here are some suggestions I've found useful:
Walking meetings and walking phone calls and walking catch ups with friends.
Walking to or from work (or part of the way).
One long 90-2 hour walk a week that you prioritize not just for the exercise however also you see as valuable time spent in nature / precious rejuvenating YOU time. Or time to listen to your fav podcasts. Or time to prep / practice a work presentation. Or time to brainstorm whatever is on your mind right now. I'll often find it easier to justify a long walk when I see it as solving multiple purposes.
Actively look for the incidental walking opportunities.Perhaps you need up with more time than you thought before an appointment and you can walk instead of drive? Maybe it's a beautiful evening and you can walk home after a night out rather than uber?
The less obvious hidden benefit to walking is it does not tend to impact your eating choices. So extra incidental exercise will see your energy expenditure increasing without the desire to then indulge in an carb-over-refuel which moderate exercise in the form of cardio can often encourage.
Four EXERCISE: Increase Your Training Density.
Your training density is the amount of work you get done in a certain time. One of the common things I see with new clients is that they move too slowly / engage in too much rest / chat / phone time during a workout. You have multiple variants to play with so far as training density. Perhaps you get more exercise done in the same time. Perhaps you get the same done in less time and then throw on some intervals at the end of your workout. Most hardcore? Aim to get more done in less time and also throw in those intervals or a finisher. In this  post I discuss the value of interval training.
For a simple example lets say you have a full body weights program that is 5 exercises and you do 3 sets of 10 repetitions of each exercise and then move on. So let's say:
Dumbbell lunge.
Dumbbell row.
Dumbbell squat press.
Wide grip lat pull down.
Prone hold. 
Lets take though exercises and turn them into a circuit PLUS between each 12 rep exercise (instead of resting) you're going to do 30 secs of sumo in out jump squats in the first round. Then 30 seconds of kettle bell swings in the second round. Then 30 seconds of double leg lower + reverse crunches in the third round. You're aiming to get the whole thing done in close to the same amount of time however you're going to be working much harder and you'll be getting the benefit of a 'cardio effect' within the workout and a longer metabolism elevating after burn.
Five MINDSET: Adopt a "Never Start Making Excuses" Strategy.
One of the thing that makes it really super easy for me to stick to both my structured weights and my incidental walking regime is I give myself zero room for sell negotiation. Excuses have a crafty tendency to build on themselves. I like to think: Don't start making excuses because where will you stop? 
If you skip your walk this morning because it's raining heavily you're going to be much more likely to skip when it's raining moderately. Just invest in a hooded coat, a raincoat and a no excuses strategy!
If you eat the refined crap-o-la because it's free / fast / easy / socially awkward not to… it'll be much easier to resort to crap-o-la next time too. This absolutely applies to when you're eating out. It's not rude or fussy to politely ask for adjustments to the menu. It simply shows that you're committed to your goal and it'll eventually help progress us to the point of having whole food #plantstrong choices available as the "normal" option.
If you skip you're weights session because your knee is sore – well you guessed it – instead, stick to your no excuses strategy and everything back / chest / shoulders / triceps / biceps and core PLUS the knee friendly lower body exercises. You'll be aware of so many options once you decide excuses are no longer an option!
Six MINDSET: Get Honest and Ruthless with your Secondary Gains.
A secondary gain is the hidden benefit you get – either consciously or often unconsciously from a certain action or inaction. So far as "shifting some fat" most of us have a fairly good idea of what we could do. We've covered the excuses in key five, however secondary gain is an especially crafty type of excuse because it convinces you there is value in the action / inaction you're choosing!
For example: The lovely, generous culinary type who is amazing at preparing nutritious, delicious food for other people! If that's you I'm sure you get great pleasure and applause and even a sense of contribution / significance from all your food prep. However, if your generosity leaves your own nutrition lacking – if you find yourself turning to snackie meals or skipping meals then over-demolishing then your results will suffer. Perhaps your secondary gain is the worth you derive from feeding everyone else however at a far deeper level, what if not prioritizing YOU was a convenient excuse (secondary gain!) to excuse your lack of results?
A version of the "But I didn't really give it my best shot" card?
Another example is ordering the cheaper, less healthy option when eating out. Sadly this is easy to do as a vegan. It can be disheartening to see the expensive salads that you need to ask for without the cheese or meat. The pizza without the cheese is at least cheaper and more filling right? I'd say it's only cheaper short term if you're then stuck trying to exercise off excess fat. Long term cultivate honesty and ruthlessness with unhelpful secondary gains and embrace ownership and accountability for your results. This might mean:
Taking protein pimps to add to a light weight meal out.
Eating a nutritious snack before the friends BBQ that is not going to cater to your food requirements. 
Or better yet, take a huge serving of an amazing vegan meal that everyone can enjoy. 
In closing, to any of my existing vegan friends, or new vegans or perhaps if you're vegan curious yet concerned as to how the lifestyle might adversely affect your body composition please know you absolutely can sculpt exactly the body and enjoy exactly the energy and strength and vitality you're looking to experience following a vegan lifestyle.
It's not hard or boring or restrictive. I genuinely have found it to be at least as easy than staying lean as a meat eater or even as a vego.
It does take an awareness of your current habits with your food, your exercise and your mindset and a strategic approach to bit by bit one step at a time upgrade any old habits and limiting beliefs that are not working for you.
Over the next couple of months I'm going to launch a high level personalized coaching program for one client a month to sculpt your ideal fit, strong, healthy body following a 100% vegan diet.
Stay tuned for more info in the coming weeks or email me personally kate@strongbodygreenplanet.com
To get actionable today, do any of these 6 Simple Lifestyle Upgrades For Existing Vegans To Shift Some Fat jump out at you as somewhere to improve? To recap:
One FUEL: Cut the Sneaky Creepy Liquid Calories.
Two FUEL: Get Creative with Refined Carb Substitutes.
Three EXERCISE: Up Your Incidental Exercise Anti.
Four EXERCISE: Increase Your Training Density.
Five MINDSET: Adopt a "Never Start Making Excuses" Strategy.
Six MINDSET: Get Honest and Ruthless with your Secondary Gains.

That's it for this week in Healthification. Sorry no interview show this week however I have several booked for the coming weeks.
Huge thanks to YOU for sharing today with me. I appreciate it with all my heart.
If you've enjoyed this show and gotten value out of it I'd super appreciate it if you pop over to iTunes and leave me a review. It helps other people find Healthification and it really does inspire me to power on with the weekly and sometimes twice weekly episodes.
The Healthification podcast is proudly bought to you by my FREE 'Easy Vegan' plan. It took me 25 years to transition from a meat eater to a happy, healthy Vegan! You can do it in just 3 days with  my simplified 'easy vegan' plan!  Get the fit, strong, and healthy plant based body you deserve… while avoiding ALL the mistakes I made along the way!
To learn more check out: strongbodygreenplanet.com or search strongbodygreenplanet on Facebook and Insta.
Till next time, remember Creating a body and life you love is Freedom. (If this ex-carb queen, NON-genetically gifted, naturally uncoordinated VEGAN-chick can do it – so can YOU!!!)
If you liked "Simple Lifestyle Upgrades For Existing Vegans To Shift Some Fat" you'll also like: 5 Food Upgrades / Lessons From How Not To Die
If you're yet to share the Healthification love – just click here to zip over to iTunes and leave an honest rating and review. It'd help me out big time. With gratitude, Kate.