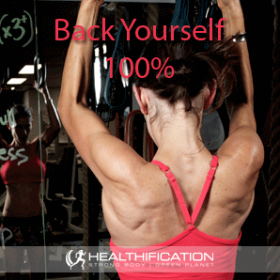 Podcast: Play in new window | Download
Subscribe: RSS
In this episode I bet I can out awkward and out embarrass you! I truly am fairly hugely Un-coordinated and coupled with my not-so-flash eyesight it's lead to many a cringe-worthy gym moment.
The thing is when push comes to shove there really is NO reason to be scared of the weights floor and EVERY reason to step up and embrace it. If I can get super comfy in the lovely land of weights then I know you can too.
Here are the show notes for the original episode: 6 Reasons To Not Be Scared Of The Weights Floor.
Dig this? Cool! On the 2nd Jan 2015 I hosted a live webinar to share: How To Program Your Thoughts To Create The Fit, Lean, Healthy Body You Were Born To ROCK 24/7 365 Days.
If you missed this FREE LIVE Webinar – that's all good – the recording will soon be available.
[UPDATE 04.01.15] Happy New Year!!! Here's that REPLAY LINK: