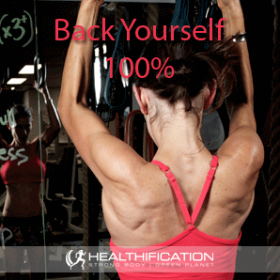 Podcast: Play in new window | Download
Subscribe: RSS
In this episode I cover a timely topic… how to get back on track and Reignite An Ideal Fat Burning Day.
Although I'm a bit of a consistency queen I'm also learning that what counts in body gain (and everything!) is not never making a mistake… it's about how quickly you start taking the best actions again after a little planned or UN-planned time-out.
Here are the show notes for the original episode: How Do I Reignite My Ideal Fat Burning Day?
Dig this? Cool! On the 2nd Jan 2015 I hosted a live webinar to share: How To Program Your Thoughts To Create The Fit, Lean, Healthy Body You Were Born To ROCK 24/7 365 Days.
If you missed this FREE LIVE Webinar – that's all good – the recording will soon be available.
[UPDATE 04.01.15] Happy New Year!!! Here's that REPLAY LINK: