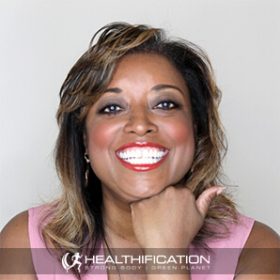 Podcast: Play in new window | Download
Subscribe: RSS
Do you have cut and paste goals?
You know, the goals that carry over from month to month, from year to year and yet the actions (and inactions!) that would help you achieve those goals never quite get locked and loaded into your routine. I'm guessing we all have these sticking points with certain goals or upgrades we'd like to make to our lives.
As I publish todays show, it's that time of year when many people are curious about adopting a plant based lifestyle.
Veganuary is upon us, my dear mum has just celebrated her one year plant based anniversary and whether you're newly plant based curious, a long time vegan or any where in between I hope you enjoy this chat with my guest, author, whole living consultant and wellness speaker Diane Randall. We discuss how busy professionals can adopt a healthy plant based lifestyle and Diane also shares: 
How To Set Healthy Boundaries and Prioritise Your Health.
Stay tuned for the end of our chat where I also share my: 7 Strategies To Turn Business Mastery Into Body Mastery.
In this chat we cover:
The first time Diane correlated animal consumption and food as a 9-year-old child visiting her great-grandparents farm in Mississippi.
Diane's personal journey to eating plant based and then to helping others take control of their health, happiness and life.  
Incongruency between success in business and success in health.
Advice to the busy professionals who are committed to prioritising their health this year. 
How to get unstuck emotionally and mentally.
How can someone begin to set healthy boundaries?
Self care is self honouring, not selfish.
Diane provides 3 ways someone can begin to transition to a plant based lifestyle.
I love the passion and fun Diane exudes!
Chatting about busy professionals reminded me of a popular old podcast (E125) where I discuss how success in business is uncannily applicable to achievement in fat loss and / or health.
I'll keep it brief and link to the full blog post along with all Diane's contact details in the show notes via strongbodygreenplanet.com (just search 661) however here are,
7 Strategies To Turn Business Mastery Into Body Mastery.
#1 Tackle Your Most Important Task First
=> DO the thing that will propel you towards your goal first thing each day. When you get your exercise done at 'stupid o'clock' you get to ride the endorphin high and know that you've started your day by keeping your commitment to yourself.
#2 Do More Than Your J.O.B.
So J.O.B. = Just Off Broke in career talk and Just On Bare-arse-minimum in fat loss / health talk.
=> Just On Bare-arse-minimum is going through the motions with your work-out…  more than is full focus and progressing your program wherever and whenever you can.
#3 Model Success
=> Choose the person to model who has not only the results but also the lifestyle you would most love and you would also be able to maintain consistently.
#4 Do Not Tell F.I.B's
A Fib is accumulative – each one to yourself, such as: "I'll start my 'diet' fresh on Monday" builds on the last F.I.B. or Forget I Believe.
=> It will erode away at your self esteem to the point where it's safer to just not even risk trying again. Your reputation with YOU is vital.
#5 Chose Your Mood
=> The power to chose your mood is taking control of your thoughts => which will then guide your decisions => which will then lead to your actions => which will then create your results.
#6 Take the 80/20 Approach
In business the 'Pareto Principle' involves identifying the top 20% that brings in 80% of your results & concentrating your efforts there. In short, not working harder but working smarter & prioritising being effective over merely being busy.
=> First, out of everything you could be doing to achieve your goal – what are the top 20% most effective things to prioritise?
=> Second, it's easy to feel overwhelmed at the idea of eating and exercising to plan 100% of the time. This is what leads to an inconsistent start, stop approach and results that are inconsistent at best and more likely non-existent. A simple rule of thumb is to eat and train effectively 80% of the time.
#7 Respond Rapidly to Only a Small Amount of Feedback
Best to nip a challenge in the bud before it has a chance to escalate.
=> The 3 questions to ask:
"Is there is value in dealing with this?" (i.e: clothes feeling a tad tighter)
"Will it get easier with time/procrastination?" (likely not!)
"Will it fix itself?" (very likely not!!)
Ok, enough from me! I hope your 2020 has started fabulously and I look forward to sharing conversations with some amazing guests with you over the next few weeks.
Connect with Diane via her website: www.dianerandallconsults.com
Also across the socials: Facebook | Instagram | Twitter
That's it for this week in Healthification. Huge thanks to YOU for sharing this week with me. You rock and I appreciate your support!
The Healthification podcast is proudly bought to you by my FREE 'Easy Vegan' plan. It took me 25 years to transition from a meat eater to a happy, healthy Vegan! You can do it in just 3 days with my simplified 'easy vegan' plan!  Get the fit, strong, and healthy plant based body you deserve… while avoiding ALL the mistakes I made along the way!
Till next time, remember Creating a body and life you love is Freedom. (If this ex-carb queen, non genetically gifted, naturally uncoordinated vegan chick can do it – so can YOU!!!)
If you liked "Diane Randall and How To Set Healthy Boundaries and Prioritise Your Health." you'll also like Creating Your Ideal Plant Strong Day
If you liked "How To Set Healthy Boundaries and Prioritise Your Health." you'll also like Low Carb Vegan Meal Plan (My 7 Day Plant Strong Fuel Log For A Fit Healthy Plant Based Body)
If you liked "How To Set Healthy Boundaries and Prioritise Your Health." you'll also like E656: Plant Strong Blueprint: 6 Steps To Prevent Weight Gain Over Christmas and New Year (Part 1).