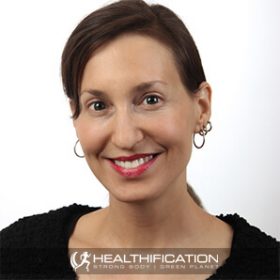 Podcast: Play in new window | Download
Subscribe: RSS
My chat today with repeat guest Dr Melanie Joy comes at a perfect time for me, as I've recently been struggling in my personal relationships with non vegan loved ones, colleagues and friends. It's a privilege to have this hour with Dr Joy to discuss How to Build Resilience and Thrive in Life, Love, and Work as covered in her up coming book: Getting Relationships Right. 
If you know me you might be chuckling. I need this book! I know I'm not alone. I hope this conversation comes at a good time for you too, as we approach the festive and holiday season and all those potentially frustrating and fraught conversations around the dinner table with family and friends.
I got an advance copy and I can tell you I'll be referring back to the principles and tools many times. I should say the book is written to be applicable to ALL relationships – however in this chat I'm viewing it through the lens of vegan and non vegan relationships.
If you're yet to have had the pleasure of encountering Dr Joy's work here's a little official Bio:
Dr Melanie Joy is a Harvard educated social psychologist and vegan activist, perhaps best known for coining the term carnism. Carnism is the invisible belief system that conditions us to eat certain animals. Dr Joy is the president of Beyond Carnism, a non-profit advocacy group which she founded in 2010. She is a powerful voice for the animals and travels extensively as a celebrated speaker teaching strategies to weaken carnism, to strengthen veganism and to create effective communication between vegans and non-vegans. I first discovered Dr Joy via her amazing TED talk (ranked in the top 1% of viewed TED talks) titled: Beyond Carnism and Towards Rational Authentic Food Choices.
Dr. Joy is the eighth recipient of the Ahimsa Award – previously given to the Dalai Lama and Nelson Mandela – for her work on global nonviolence, the Empty Cages Prize – previously given to Tom Regan – for her contribution to furthering the cause of animal rights, and the Peter Singer Prize for strategies to reduce the suffering of animals.
Let's explore Getting Relationships Right especially between vegans and non-vegans with Dr Melanie Joy…
In this chat we cover:
The Relational Immune System and Building Resilient Relationships. Melanie explains why healthy relationships are like healthy bodies.
What is compassionate witnessing?  
Triggers of Disconnection. Specifically shame, judgment, and anger. 
Respecting and Protecting Boundaries.
Triangulation within Systems: Identifying and Responding to Relational Germs. Sounds complicated however I LOVE it and it's actually a really simple and clarifying way to view conflict.
Principles and Tools for Effective Conflict Management.
Some tools for Effective Communication. 
WOW, that chat was such a huge pleasure and privilege!
There's so much more we didn't get the chance to cover so if you found that chat of value I really recommend you grab Melanie's book Getting Relationships Right when it's available in Feb 2020.
I'll have everything linked up in the show notes including Melanie's other books, our previous podcast together and her TED talk.
You know how sometimes a podcast interview covers the best a book has to offer? This is 100% not the case! There is so much more to read, and reread! Some of the concepts that struck me that we didn't get to:
Closed and Open Systems. Remember in this context "systems" refer to relationships between people and a closed system is resistant, to change, whereas an open system is open to change. Gosh, that explains a lot in some of my relationships.
Melanie also discuss's Myths About Difference. I found it heartening to learn how most relationship problems are caused NOT by our differences, but by the way we relate to those differences. So we can be different and get on. It's just a matter of the way we communicate with each other. The respect we afford each other. I feel that's a lesson we need desperately to take onboard right now. All around the world. Whether we're referring to veganism, politics, climate change… soooo many issues that sadly too many of us can't even manage a respectful, open minded conversation about.
Things that are WAAAAY too important to merely be off limits or ignored.
There's also the matter of Differences and Literacy where Melanie notes "One reason differences in relationships can remain unresolved is that both people are operating from a different set of facts." This has surely got to be an increasingly common issue today when each of us are consuming vastly different sets of "facts" so far as the media, social media and even when it comes to consuming animal products or climate change or sustainable food systems the vastly different "science" we're exposed to.
There's so much more, however (obviously) Melanie is infinitely more eloquent at making these points, so I really do hope you check out her work further.
Our chat gives me a sense of hope and peace as well as arming me with implementable strategies and just as importantly validating, as fellow vegan psychologist legend Clare Mann would say "the anguish of being vegan in a non-vegan world."
I'll be back before the end of the year (and ideally with at least one show per week throughout the holidays) however regardless, I want to wish you happy, healthy, resilient relationships with all those you love over this potentially testing holiday season and beyond into 2020.
Purchase / Preorder Getting Relationships Right. Available February 11, 2020. 
To learn more about Dr Melanie Joy please check out: Beyond Beliefs: A Guide to Improving Relationships and Communication for Vegans, Vegetarians, and Meat Eaters. Also one of her earlier books: Why We Love Dogs, Eat Pigs, and Wear Cows: An Introduction to Carnism
Plus of course: https://www.melaniejoy.org and https://www.powerarchy.org and finally, http://www.carnism.org/
That's it for this week in Healthification. Huge thanks to YOU for sharing this week with me. If you've enjoyed this show and gotten value out of it I'd super appreciate it if you pop over to iTunes or wherever you listen to the show and leave me a review.
The Healthification podcast is proudly bought to you by my FREE 'Easy Vegan' plan. It took me 25 years to transition from a meat eater to a happy, healthy Vegan! You can do it in just 3 days with my simplified 'easy vegan' plan!  Get the fit, strong, and healthy plant based body you deserve… while avoiding ALL the mistakes I made along the way!
Till next time, remember Creating a body and life you love is Freedom. (If this ex-carb queen, non genetically gifted, naturally uncoordinated vegan chick can do it – so can YOU!!!)
If you liked "Dr Melanie Joy and Getting Relationships Right: How to Build Resilience and Thrive in Life, Love, and Work" you'll also like Theodora Capaldo and Why Non-animal Testing Methods Are Superior On All Fronts.