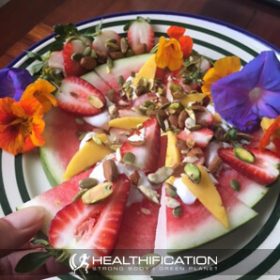 Podcast: Play in new window | Download
Subscribe: RSS
Last weekend was my work Xmas / end of year party. If you're listening to this show near it's time of release I imagine you're in the midst of holiday season celebrations too! Amidst the cocktails, vodka sodas, shots and Mexican vegan deliciousness… a few of the less young of us found ourselves reminiscing and the common line of the night mortifyingly became: "you know you're old when…" 
"You know you're old when a song comes on that was one of your clubbing favs and you realise that was 20 years ago!"
"You know you're old when you can't understand why those kids at the other end of the table (your colleagues!) insist on taking a myriad of selfies."
"You know you're old when you are dumbstruck that a pub will not serve shots OR doubles OR glass glasses (!) after 9pm on a Saturday night. To anyone. How do the kids of today survive with such stringency?? At least they'll look less wasted for those selfies I guess…"
You know what else is a giveaway that you're getting older?
When each year it takes painstakingly, punishingly longer to drag yourself back to fit and healthy after your holiday season excess's. YES, I'm 100% talking from experience!
I don't want to start the New Year back-tracking to try and retrieve the results I had last year.
I certainly don't want to start the new year Shiraz free or cardio dependant.
I want to rock into every new year feeling fit, healthy and super confident in my plant strong body!
If you do too, then todays show is for you! Today is part 1 of:
How To Be Fit & Healthy This Holiday Season (a 6 step survival blueprint). 
Here's the overview of those steps:
Step One. Start on a PEAK.
Step Two. GRATITUDE.
Step Three. PLAN.
Step Four. Set Your STANDARDS. 
Step Five. Be Proud To Be CONTRARY & Communicate Why Effectively.
Step Six. LOVE What You Indulge In.
Onwards with todays encore episode, How To Be Fit & Healthy This Holiday Season (6 step survival blueprint part 1).
Here is the complete blog post / blueprint: How To Prevent Weight Gain Over Christmas and New Year.
The Healthification podcast is proudly bought to you by the 30 Day Plant Strong Jumpstart. Over 30 Days Sculpt a Fit, Strong, Healthy, Body Simply and Sustainably.
This 59 page PDF with daily supporting email series shows you how to create a fit, strong, healthy smokin' body while eating Delicious, Nutritious, Healthy Vego or Vegan food. For the 1st 100 people you also get UNLIMITED PERSONAL SUPPORT, motivation and accountability with 30 Days FREE access to the Strong Body Green Planet Community. Essentially you'll have your own vegan health coach for 30 days!
Learn more here:
If you liked 5 Steps To Reset Your Metabolism To Reset Your Metabolism you'll also like: 24/7 Fat Loss, Weights Is Like A Passive Income
If you're yet to share the Healthification love – just click here to zip over to iTunes and leave an honest rating and review. It'd help me out big time. With gratitude, Kate.