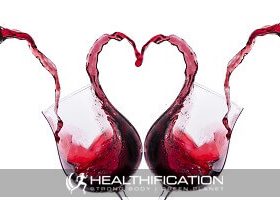 Podcast: Play in new window | Download
Subscribe: RSS
Todays encore episode on
Damage Control After A Big Night 
is for you if you're partial to the odd drink that has a sneaky habit of turning into a big night that subsequently derails your best eating and exercising efforts the following day!
Now in case you can relate to me and those days are thankfully super far and few between todays show is also for you if your B.I.G night more likely stands for:
(and Yes I'm getting my acronym on!)
BUSINESS or BABY First.
INSUFFICIENT Sleep.
GRUMPY and GREEDY!
Although I remember (fondly!) staying out all night dancing in my early 20's (back when you used to head out around 1am!) and pulling all nighters while I was at Uni. To be honest I can't remember how I was the next day? Perhaps it was a right off. Or perhaps being such a youngster allowed me to get away with more than I would now.
What I do know is today at 40, if I go to a Business networking event that I get home from around 12am and I'm up at 4.30 or so for an early client the next day… Well that for me, is certainly Insufficient sleep and I absolutely 100% am Grumpy and Greedy the next day!
It's day where I have to remind myself of my own advice. The advice I'll share with you now.
Onwards with todays encore episode, Damage Control After A Big Night.
Here are the show notes for the original 345 episode Damage Control After A Big Night.
The Healthification podcast is proudly bought to you by the 30 Day Plant Strong Jumpstart. Over 30 Days create the MINDSET that will make your best #plantstrong choices simple and sustainable.
This 59 page PDF with daily supporting email series shows you how to create a fit, strong, healthy smokin' body while eating Delicious, Nutritious, Healthy Vego or Vegan food. For the 1st 100 people you also get UNLIMITED PERSONAL SUPPORT, motivation and accountability with 30 Days FREE access to the Strong Body Green Planet Community. Essentially you'll have your own vegan health coach for 30 days!
Learn more here:
If you liked this you'll also like: How Much Alcohol Can I Drink And Still Lose Weight?
If you're yet to share the Healthification love – just click here to zip over to iTunes and leave an honest rating and review. It'd help me out big time. With gratitude, Kate.