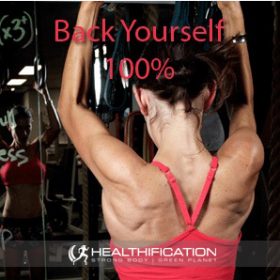 Podcast: Play in new window | Download
Subscribe: RSS
Todays show, Part 9 of my 6 Step System To Silence Self Sabotage is a timely reminder for me and I hope for you too!
I share 5 mindset messing emotions and more importantly 10 power emotions to combat those dastardly 5. What's your most unwelcome negative emotion? I wonder if it's on my list. My super most debilitating, annoying, infuriating emotion is… #3.
FRUSTRATION. I really do struggle with it. However as I share (and don't worry there are 4 more mindset messing emotions and their power emotion partners that I won't spoil in this intro!) the antidote to frustration is CURIOSITY and FLEXIBILITY.
Frustration at slow or no results means it's time to get curious about what you can learn and what you can change. More challenging than chalking up those lessons is actually having the flexibility to implement them. Frustration sometimes feels like a constant, inescapable loop to me. Like I'm stuck on a treadmill – slugging away – yet not achieving acceptable results for the effort and sacrifice I'm making.
Curious Kate (and curious YOU!) might ask one of these 4 questions:
The questions are not mine – it's not my strength right?! I've cherry picked them as applicable from a list Tim Ferriss put together titled:
Testing The "Impossible": 17 Questions That Changed My Life:
What if I did the opposite for 48 hours?
What if I could only subtract to solve problems?
How can I throw money at this problem? How can I "waste" money to improve the quality of my life?
What would this look like if it were easy?
Onwards with todays encore episode, 6 Step System To SILENCE SELF SABOTAGE Part 9.
Here are the show notes for the original 309 episode 6 Step System To SILENCE SELF SABOTAGE Part 9:
The Healthification podcast is proudly bought to you by the 30 Day Plant Strong Jumpstart. Over 30 Days create the MINDSET that will make your best #plantstrong choices simple and sustainable.
This 59 page PDF with daily supporting email series shows you how to create a fit, strong, healthy smokin' body while eating Delicious, Nutritious, Healthy Vego or Vegan food. For the 1st 100 people you also get UNLIMITED PERSONAL SUPPORT, motivation and accountability with 30 Days FREE access to the Strong Body Green Planet Community. Essentially you'll have your own vegan health coach for 30 days!
Learn more here:
If you liked this you'll also like: 9 Overwhelm Overcoming Tactics.
If you're yet to share the Healthification love – just click here to zip over to iTunes and leave an honest rating and review. It'd help me out big time. With gratitude, Kate.