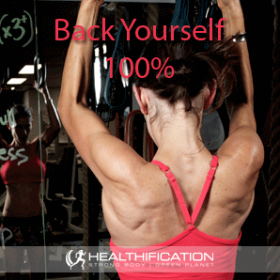 Podcast: Play in new window | Download
Subscribe: RSS
Follow. One. Course. Until. Success. Now, although I am a bit a an acronym girl, that one isn't my invention. I like it, although it's not always quite that easy! In today's show I'm sharing:
5 Steps To Find Your Focus.
As this show airs we're approaching the middle of January and for many of us lucky enough to take some gorgeous holiday time now is around about the time to snap back into super focused mode.
Side note: I took a most gorgeous 2 weeks off this holiday season and am feeling totally rested and relaxed. I hope you are too.
Despite the fact that I'm feeling all chillaxed… and that I love my job… and even that people regularly tell me how super-crazy-focused I am… Despite all that (!) I do feel like perhaps my focus is hiding somewhere right now.
I'm going to find it. If you feel like perhaps your focus is also in hiding then these how to find your focus steps are for you:
Step one: ROUTINE. It will set you free.
Now as much as I LOVED not being on a schedule for a couple of weeks… well that was then. Zero schedule rocked when family, friends and food were my priority. I didn't need to get much done in a day. In fact that was the goal.
However now, the goal is to get a whole lot done. To be efficient and effective with work yet also to prioritize exercise, meal planning, sleep and everything and everyone else that is important.
Your routine will of course be aligned with your goals and lifestyle. Here are the 3 most important components of my routine:
1). Plan the day to come the night before. Number tasks by order of priority. Set an amount of time to spend next to each task.
2). Get to bed 7-8 hours before the ideal time to get up. I make it easier on myself by getting up at the same time every day. 4.15am likely won't feel super easy for the first time again tomorrow however I know from experience I'll be back into the swing of it within a week.
3). Prioritise non-negotiable training and meal planning time. I really cannot emphasize this one enough. Skipped exercise and rubbish food will give you inconsistent energy and diminished willpower.
To find your focus you need to give your body the quality inputs: so that's clear direction in the form of that plan, quality sleep, great nutrition and exercise that it deserves to function well for you.
Step two: Your WHY. Get clear on why you're so passionate about achieving your why.
For the purpose of todays show let's refer to your WHY so far as achieving your body gain goal. Mine is more of a business WHY however the strategy is the same.
When you're feeling a little unfocused it helps to remind yourself of the purpose behind all the actions you need to take.
What do you stand to gain? For any sustainability I really do believe your why needs to be packed with emotion. You need to feel passionate not ho-hum about it.
Ho-hum won't drag you outta bed on a cold dark morning.
It won't compel you to keep walking past that bakery and it's delicious scones, muffins, croissants and cheese + spinach scrolls.
Ho-hum certainly won't drive you to bust through fear and complacency to step up and take that next uncertain, Uncomfortable, UN-fun action.
Step three: Remove DISTRACTIONS. Also plan breaks.
Focus, like discipline is not a natural gift or talent. It's more a matter of laying the groundwork for success in advance.
If you've lost focus before then you already know some of the distractions that have jumped in your way.
A commitment to focus necessitates a commitment to removing or at least minimizing distractions.
Equally, a commitment to focus necessitates a willingness to plan and take breaks. Throughout the day, throughout the week and throughout the year. I learnt this one the hard way last year. I didn't take a proper break at the end of the year and I ran out of steam.
There's only so much quality work OR exercise OR food for that matter that you can muscle on through without taking time out.
Let's take the food example: rubbish processed crap in your cupboard is a distraction. At the same time you need a little break from your best eating routine. Whether it's a small daily treat or a weekly cheat meal or two… a small break is the thing that let's you come back committed and focused.
Step four: BACK YOURSELF. Also track your progress.
A sneaky saboteur to focus, is that nagging voice telling you, you can't do it. So why bother?
It's pretty impossibly to stay focused on something you're not backing yourself to succeed at. I see this play out time and super-frustrating time again in body gain. It's that Stop:Start impatient, inconsistent approach that is guaranteed to deliver zero results. 
The alternative is to decide you'll stick with it as long as it takes.
There is a flip side to backing yourself and that is to avoid deluding yourself by tracking your progress. Tracking and seeing progress is a huge incentive to stay focused. Which bring us to…
Step five: Set The Bar ACHIEVABLE.
More times than I'd like to admit I've foiled my focus by setting completely unrealistic expectations. Then I'd track my discouraging results and raise the bar just a little bit higher to try and 'catch up'!
As you can imagine that's not a strategy for success.
So far as how to know what's achievable? Your past results are a good indication. As are the results of someone else who started from a similar position. However, what about when you're working towards something you haven't had success with in the past?
That certainly doesn't mean you won't have success in the future! It is a good opportunity to set your bar / your standards according to the daily, weekly and monthly actions you'll take rather than the results you're seeking.
For example: Losing a couple of kilo's a week is not completely within your control however moving 30 minutes a day and cutting refined carbs Monday to Friday is.
To get actionable today let's roll with Step one of 5 Steps To Find Your Focus: ROUTINE. 
Specifically, in relation to finding your body gain focus what will be the 3 most important components of your routine?
To recap mine are:
1). Plan the day to come the night before.
2). Get to bed 7-8 hours before the ideal time to get up.
3). Prioritize non-negotiable training and meal planning time.
Yours might well be different. I'd love to hear them. You can let me know via the comments.
I'll finish todays show with a quote from Socrates: "The secret of change is to focus all of your energy, not on fighting the old but on building the new."
That's it for me today. I hope you can join me for the Wednesday weigh-in show where we'll cover: Everything Counts.
If you liked this you'll also like: Setting yourself up to dominate the fat loss discipline game.
If you're yet to share the Healthification love – just click here to zip over to iTunes and leave an honest rating and review. It'd help me out big time. With gratitude, Kate.