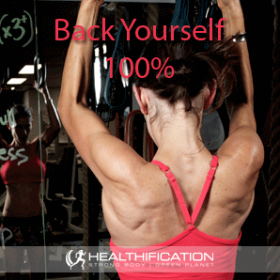 Podcast: Play in new window | Download
Subscribe: RSS
As we speed towards the end of the year I feel like it's a fab time to tie up a few loose ends. To tick a few boxes… kick some goals (as mum would say!) perhaps even cut the chain on a few things that are weighing you (and me!) down. Today:
Your Someday List.
Actually, regardless of what time of year it happens to be as you listen to this show there's value in attacking your someday list.
You know. Those things floating around in your head. Sucking your energy. Accumulating.
As a client shared with me this morning: It's so easy to get caught in the rat wheel of your regular routine. To fill your days and weeks with the "must"s and never manage to get to the "it'd be great to"s.
The trap is to assume that you can get to your someday list when…
You're caught up.
On top of it.
On track.
Or even, that you're be able to work on the someday list bit by bit with improved time management.
Today I have four steps to take control of Someday:
Step one: Do A Brain-dump. Or, in other words, stop the floating.
Everything in your head is that much more overwhelming when it's in your head.
It's undefined and seemingly limitless. All you need to get some perspective is an A3 sheet of paper or a whiteboard & some coloured markers. Take as long as you need and get everything downloaded from head to paper.
Step two: Triple D the Brain-dump. So, sort everything to either: Ditch, Delegate or DO.
It doesn't need to be permanent.
=> Perhaps you Ditch Sunday bevies with mates at the local for a while so you've got the time and energy to plan your ideal week. Those bevies and mates are going to be waiting for you if you decide you miss them too much.
=> Just because you trial online food shopping for a month doesn't mean you're locked in for life. You're Delegating it for now… however if you get a burning desire you can Do it again in the future.
=> Equally starting to prepare meals on mass each Sunday is something to Do however only for as long as it's working for you.
Step three: Create time for the DO's by ditching, delegating or delaying some current "musts".
This step is the stumbling block that's held me back previously. There's only so long you can muscle through with a strategy of just doing more. Working harder.
If you have some high value tasks languishing on your someday list then odds on you're going to have to make room for them to slot into your regular routine.
I'd get exacting with this one. 1/2 an hour a day more of one 'DO' from your someday list means 1/2 an hour a day less of something else you ditch, delegate or delay.
Step four: Prioritize Your DO's so that at the top of your do list are the tasks that will have the greatest impact on achieving your number one goal.
The key here is to admit: You Will Never Get It All Done.
Once you admit that then you'll appreciate the importance of prioritizing. You'll have to quit with any "Oh I'll just get this quick-Easy-NON-VITAL thing done first" excuses.
When I recall the things that have stayed on my someday list for too long – stuff like doing my taxes and getting to the dentist – it's always less painful – less time and energy to just get done than I anticipated it would be.
Most-super-often the worst of it is the mountain of work I make someday out to be in my head.
Is that your experience too?
Perhaps it's got something to do with our fear of the unknown. When something is floating around in my head it has limitless room and potential for all these little obstacles to attach themselves.
However things get real on paper.
You can cross out the stuff to DITCH.
You can assign other peoples names to the stuff you DELEGATE.
And you can assign priorities, solutions and specific dates to your delightfully diminishing list of things to DO.
The thing about a specific date is it takes something off utterly-Inconceivable-SOMEDAY and instantly makes it entirely-Achievable-ONE-DAY-at-a-time.
To get actionable today, I'd love you to roll with step one to take control of Someday. To recap,
Step one: Do A Brain-dump. 
I did it yesterday and one item that had been floating around on my someday list – for around 8 weeks! – it took me 5 minutes to discover that item is actually not relevant to me right now. So I've ditched it.
I hope you get a few easy someday list wins too.
Todays quote is courtesy of Denise Brennan-Nelson: "SOMEDAY IS NOT A DAY OF THE WEEK."
Ok, that's it for me today. I'll be back for the Wednesday Weigh-in show and: 3 People To Spend Less Time With.
If you liked this you'll also like: AND (Not Or!)
If you're yet to share the Healthification love – just click here to zip over to iTunes and leave an honest rating and review. It'd help me out big time. With gratitude, Kate.