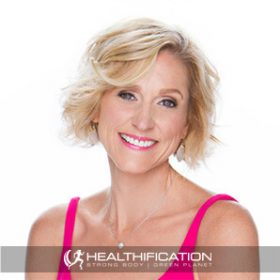 Podcast: Play in new window | Download
Subscribe: RSS
My guest today, speaks from the heart and from personal experience.
Emotional Eating Expert Tricia Nelson lost 50 pounds by identifying and addressing the underlying causes of her emotional eating. For close to 30 years Tricia has been helping people overcome a myriad of addictions, including food addiction and eating disorders.
Tricia writes, speaks and offers programs worldwide on the topic of emotional eating and food addiction. We discuss the difference between the two in this chat as well as how to differentiate between emotional hunger and physical hunger, why 98% of diets fail and so much more. 
It's rare that I deviate from a vegan lifestyle or animal rights focused conversation however I know emotional eating is something so many of us struggle with. Regardless of the ethics behind your lifestyle and eating choices you can still fall victim to the self sabotaging thoughts and behaviours that lead to emotional eating.
As Tricia and I discuss smart people are often trapped in the cycle of emotional eating. We reason ourselves out of results. We waste so much time and energy on food. Thinking and stressing and agonising over our eating decisions.
When really it can become almost effortless. It's possible to get HUGE joy from food, without it becoming that all-consuming quick UN-fix you turn to when you're looking to escape, procrastinate or even celebrate. I'll be back at the end of this conversation to share my personal 6 Steps To Eliminate Emotional Eating and also with a rapid fire 5 steps to reset your metabolism for my listeners who might never (or rarely) actually feel physical hunger.
Ok, let's discuss
How to End Emotional Eating with Tricia Nelson.
In this chat we cover:
Tricia's journey with emotional eating.
Why do 98% of diets fail?
What is the difference between an emotional eater and a food addict? How to know which one you are?
Check out Tricia's "Are you an emotional eater or a food addict?" quiz: 
How to differentiate between emotional hunger and physical hunger.
In Covid times: Success strategies for staying sane around food when you're stuck at home.
How to end emotional eating.
3 health mistakes smart people make.
I'm back on my own and I love that Tricia shared so much valuable new information in a topic that I write about a lot.
To get even more actionable here's an overview of my 6 Steps To Eliminate Emotional Eating which I cover in E652.
Here are 6 Steps To Eliminate Emotional Eating:
Step 1: Get Clear On Your WHY. 
It's never enough to state what you don't want to do. Instead commit the effort up front to articulate and to picture how your life looks when you're not at the mercy of emotional eating. Whether it's about freedom, confidence, health – the way your body looks, feels and moves. Get crystal and get committed because wishy washy has not worked int he past and I guarantee it won't work in the future!
Step 2: Build The Pain (of not taking action) and The Pleasure (of taking action). 
Emotional intensity is key, this is more behind the scenes work to help you when you're tempted to resort to that old emotional eating instinct.
Step 3: Find Your Refined Crap-o-la Switches (that you LOVE). 
It's ok to LOVE food. Avoiding an outta-control emotional eating binge is so much easier when you get joy from every single delicious meal you eat. Equally, it means you're focusing on what you can still enjoy and not on restriction.
Step 4: Be Ruthless With What You Let Into The House. 
This is about learning from your mistakes. Admitting your lack of discipline. If it's in the house it'll get eaten. It's not weak – it's just a simple fact for most of us. So save yourself the heart-ache and spend a little discipline up front with what you'll allow into your home so that you're not constantly tested by whatever that tempting trigger food might be that's lurking in your cupboard, fridge or freezer!
Step 5: Be Comfortable With Prioritising Your Health Over Etiquette.
You are in control of what you allow into your mouth and into your body.
Step 6: Be Quick To Course Correct. 
It's not about never making a mistake. It's always about how quickly you drag yourself back on track!
Additionally if the experience of "physical hunger" is rare for you, please know your metabolism is NOT a ball and chain keeping you stuck. It can be changed. It's within your ability to change.
Here are 5 Steps To Reset Your Metabolism:
Lift heavy weights. Because muscle IS metabolism.
Eat right. That's whole food plant based of course, with abundant – joyful – plant based diversity.
Change something, frequently. Exercise, rep range, workout split or structure.
Train efficiently, at a higher intensity. Focus is key. For the majority of your workout each rep or each step should demand your full attention – this is definitely a phone free zone!
Move more. This is upping the incidental exercise anti in addition to your structured workouts.
In closing I have one final BONUS tip we haven't covered yet: Find some food options that really aren't overly detrimental to joyfully, mindlessly, demolish in an "I just can't stop eating!" frenzy. Because sometimes that's all you want right? My fav is a HUGE bowl of home made kale crisps made with a little organic coconut oil, Himalayan salt and plenty of nutritional yeast.
Take Tricia's quiz "Are you an emotional eater or a food addict?"
Check out Tricia's book Heal Your Hunger:
Check out the Heal Your Hunger website:
Check out the Heal Your Hunger podcast:
Connect with Tricia via Facebook | Instagram | Secret Sauce To End Emotional Eating Facebook Group
That's it for this week in Healthification. Huge thanks to YOU for sharing this week with me. You rock and I appreciate your support!
The Healthification podcast is proudly bought to you by my FREE 'Easy Vegan' plan. It took me 25 years to transition from a meat eater to a happy, healthy Vegan! You can do it in just 3 days with my simplified 'easy vegan' plan!  Get the fit, strong, and healthy plant based body you deserve… while avoiding ALL the mistakes I made along the way!
Till next time, remember Creating a body and life you love is Freedom. (If this ex-carb queen, non genetically gifted, naturally uncoordinated vegan chick can do it – so can YOU!!!)
If you liked "How to End Emotional Eating with Tricia Nelson." you'll also like 6 Steps To Eliminate Emotional Eating.
If you liked "How to End Emotional Eating with Tricia Nelson." you'll also like 420: Emotional Eating Revisited.
If you liked "How to End Emotional Eating with Tricia Nelson." you'll also like 231: Monday Motivation, Overcoming Emotional Eating.