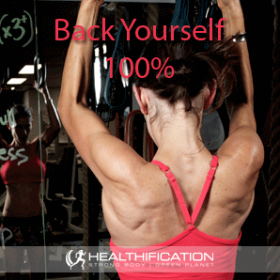 Podcast: Play in new window | Download
Subscribe: RSS
I believe you 100% can be Vego and eat primarily one ingredient foods and keep it high protein-low-carb… Oh, AND also rock around 24/7 in a fit, healthy body you love.
If eating vego is important enough to you – as it is to me – then in this episode I'll share how you CAN make it work.
Here are the show notes for the original episode:
Dig this? Cool! You may also like this:
[WEBINAR REPLAY] 3 Mindset Hacks To Build Your Belief In YOU and create the fit, healthy body you were born to ROCK!
The resolve to Back Yourself and to give it 100% trumps any and every quick-fix-silver-bullet-over-promising-hope-eroding-MYTH!
In this free training I share:
=> How to escape a comfortable and result crushing need for Certainty.  
=> This previously debilitatingly shy chicks' A, B, C approach to Backing Yourself 100%.
=> My 'Carb Cutting Cheat Sheet' with the simplest switches to get a fast, belief building result. 
=> How to break free of the motivation myth and create your own 'Effective Motivation Strategy.' 
=> How you can let go of the constant pressure to get it all done and Overcome Overwhelm in 6 steps.
CLICK HERE TO WATCH NOW.