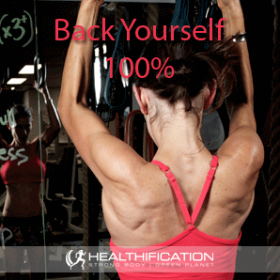 Podcast: Play in new window | Download
Subscribe: RSS
In this episode I share 5 exercises for a flat belly which also explain why I earnt the nick-name 'Show Pony' early on in my personal training days. Not so flattering however I've certainly had worse nick-names!
You see I had the 6-pack yet could never do a sit-up. Not even ONE.
New clients took great pride in their ability to out-sit-up-me-repeatedly however the thing is if the flab-free, flat, or 6-pack belly is your goal then the sit-up and the crunch need never factor into your work-out again.
Today's show shares what to do instead.
Here are the show notes for the original episode: Exercises For A Flat Belly.
Dig this? Cool! On the 2nd Jan 2015 I hosted a live webinar to share: How To Program Your Thoughts To Create The Fit, Lean, Healthy Body You Were Born To ROCK 24/7 365 Days.
If you missed this FREE LIVE Webinar – that's all good – the recording will soon be available.
[UPDATE 04.01.15] Happy New Year!!! Here's that REPLAY LINK: