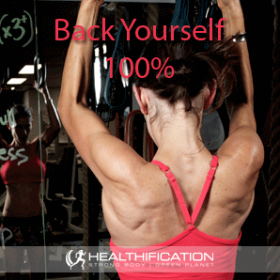 Podcast: Play in new window | Download
Subscribe: RSS
In this episode I'll be sharing my approach to creating and sticking to a training plan.
It's all about making doing the exercise do as easy as possible on YOU. The toughest thing about exercise is a STOP:START approach where you constantly get to endure that uncomfortable, Un-fit and just UN-fun initial period repeatedly without ever getting to enjoy all the awesome results that will come your way with consistency.
Here are the show notes for the original episode: Your I.d.e.a.l. Training Plan.
Dig this? Cool! On the 2nd Jan 2015 I'm hosting a webinar to share: How To Program Your Thoughts To Create The Fit, Lean, Healthy Body You Were Born To ROCK 24/7 365 Days.
Details to register for this FREE LIVE webinar are available HERE:
If you're listening after the 2nd Jan – Huge Happy New Year!!! – and it's all good, I'll add details to listen to the webinar recording here soon too.
I'd really love to meet you on the live webinar though – that'd ROCK!
[UPDATE 04.01.15] Happy New Year!!! Here's that REPLAY LINK: