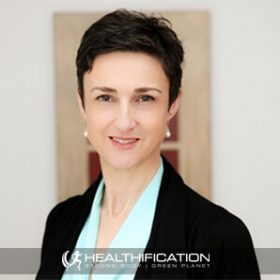 Podcast: Play in new window | Download
Subscribe: RSS
Today's show might seem like a slight deviation from my usual focus on creating a compassionate vegan world however it's an important topic that's close to my heart. Since starting podcast interviews and chatting with so many passionate, strong and successful individuals it's frankly blown my mind how many of these powerful ladies (and Yes, thus far they have all been ladies) have shared they used to struggle with an eating disorder.
My guest today, Melainie Rogers MS, RDN, CDN, CEDRD-S is a recognised expert on eating disorders. As a speaker, educator, and Certified Eating Disorder Registered Dietitian (CEDRD) Melainie is dedicated to supporting others in their quest to achieve long term recovery from eating disorders and enjoy a more harmonious relationship with food and their bodies. She is the Founder and Executive Director of BALANCE eating disorder treatment center™ which offers outpatient programs treating the spectrum of eating disorders and is located in the heart of New York city.
Melainie is also the co-founder and first President of the International Association of Eating Disorders Professionals New York Chapter.
My personal interest in this topic is deep. I'm interested to learn about the genetic vulnerability to developing an eating disorder. I'd like to discuss the fine line between being "healthy" and getting "restrictive" and of course I'm keen to touch on the unwarranted bad wrap veganism can get when it's labelled restrictive and even disordered.
To set the stage to this conversation where of course – I'm not the expert – however I do feel very strongly opposed to Veganism being labeled as harmful or unhealthy. Veganism is a belief system based on compassion and causing the least possible harm. It's focused on the animals whereas, when you're caught in the grips of an eating disorder I'd suggest that's entirely self-focused. Ideally as a vegan you can extend your compassion beyond just the animals, to your fellow humans and of course absolutely 100% to yourself too.
Food Is just one component of this lifestyle choice and as ethical vegans no longer see animals a "food" not eating them is not restrictive. Rather it's common that a vegan lifestyle prompts you to try a much more diverse range of foods.
Bringing a whole foods plant based eating strategy to your vegan ethic is my recommendation and I can see that could snowball into something excessive. Not because of the vegan ethic, rather as a spiral that I would suggest would more likely begin with someone obsessing over their health and "clean food." There's a term for this: Orthorexia, which Melainie and I will discuss.
I guess my fear and frustration is that the professionals aligned with animal agriculture – those people incentivised to push animal products – declare veganism to be restrictive and unhealthy without due diligence or due cause and by doing so, maybe scare well intentioned individuals off embracing a healthy vegan lifestyle. Without doubt the whole foods plant based approach I advocate is vastly more abundant, sustainable and enjoyable than the hideous diets I've been distraught to see many clients and gym members inflict upon themselves over the years.
I'm biased, for sure however I also have a solid variety of experience to draw on.
I've done super restrictive meat eating and vegetarian. I've eliminated ALL fat, then counted calories and carbs. Over 25 years ago I personally struggled with an eating disorder and it was without doubt a desperate attempt to exert some control in my life. My focus at that time was less is best. I had no love for my body. We weren't working as a team. It was a constant and never-ending discipline and control fuelled battle.
In that regard it reminds me of the attitudes dieters bring to their body and the food they deprive it of. 
The vegan lifestyle allows me to focus on what's best for my body while at the same time embracing what's best for the planet and of course most importantly what's best for the animals that no longer die for my taste and convenience.
As I said, I'm biased. Let's chat to the expert!
In this chat we discuss:
How Melainie got into this line of work and also her own journey in recovering from an eating disorder.
Being genetically vulnerable to developing an eating disorder.
The fine line between being "healthy" and getting "restrictive." 
What happen on a biochemical level when you restrict food?
How do you know if you have a problem with food? 
The influence of social media? 
Why diets don't work and what to do instead?
Binge eating disorder – what is it and how can we stop it?
I'm back on my own and WOW that time flew by! Secret admission, I felt a little defensiveness when first reading Melainie's one-sheet and noting: Orthorexia / Clean eating / Veganism grouped together.
When you feel defensive for whatever reason – it's actually a pretty clear signal to dig a little deeper. I talk often enough about carnist defensiveness and triggering! It was time to take my own advice, put my ego aside and learn from this expert. I want to know if vegans are more susceptible to developing an eating disorder. I don't want to ignore it. That's not aligned with creating a fit, strong, healthy, happy compassionate vegan world.
I found Melainie to be the perfect compassionate guide to have this discussion with. Though perhaps "to start this discussion with" is more apt as I really think this conversation deserves more time and perhaps a part 2. For now though if you'd like connect with Melainie here are all her contact details and also those amazing free resources.
Connect with Melainie on Twitter @MelainieRogers and via her home website Balancedtx.com.
Check out this awesome post on http://balancedtx.com/: 10 Tips to Stop Binge Eating.
Follow BALANCE on Instagram and Facebook and Twitter.
Grab the Free Redefining Wellness e-book:
Grab the Free Recovery Handbook:
That's it for this week in Healthification. Huge thanks to YOU for sharing this week with me. If you've enjoyed this show and gotten value out of it I'd super appreciate it if you pop over to iTunes or wherever you listen to the show and leave me a review. Equally awesome, if you know someone who you think would find value in this conversation or in one of my shorter form solo shows please share it with them via text or email!
The Healthification podcast is proudly bought to you by my FREE 'Easy Vegan' plan. It took me 25 years to transition from a meat eater to a happy, healthy Vegan! You can do it in just 3 days with my simplified 'easy vegan' plan!  Get the fit, strong, and healthy plant based body you deserve… while avoiding ALL the mistakes I made along the way!
Till next time, remember Creating a body and life you love is Freedom. (If this ex-carb queen, non genetically gifted, naturally uncoordinated vegan chick can do it – so can YOU!!!)
If you liked "Eating Disorders Expert Melainie Rogers and Why Diets Don't Work" you'll also like Veganism and Eating Disorders?
If you liked "Eating Disorders Expert Melainie Rogers and Why Diets Don't Work" you'll also like 5 Fat Loss Myths Sold To Women and What To Do Instead.