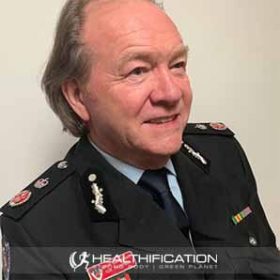 Podcast: Play in new window | Download
Subscribe: RSS
What are the climate change deniers looking to gain? I ask myself this daily, as daily I seem to negotiate conversations with lovely, compassion and intelligent individuals who either don't believe in climate change or don't believe humans have any impact on climate change.
Then there are those who believe whatever happens it's likely beyond our control here in Australia so why should we make any sacrifice at all to fight a loosing battle the rest of the world won't fight?
I'm finding myself increasingly angry, confused and frustrated by the climate change discussion. In fact, why is even a "discussion" so difficult in my home, Australia right now?
Conversation it seems is as heated as our very country… and potentially as appallingly destructive because the Climate Change conversation is so incredibly political nothing is getting done. We're fighting with each other over timeframes, statistics, agenda's, misinformation and blame.
When really, surely we could start with something we all agree on. The droughts, the fires, the floods, the extreme weather events being experienced globally right now, are NOT good. Everyone can agree with that I'm hoping?
Can we also agree, these weather events – whatever is causing them – they are the WORST in our lifetimes.
Why even argue about the timeframes we measure these events in or EXACTLY how large the human impact is.
Surely if we CAN do something positive to prevent the situation worsening we should at least try?
Surely to believe humans do and can have ZERO impact on the current extreme weather events is the most terrifying, hopeless and helpless stance? 
Again, what are the climate change deniers looking to gain? 
If you can relate to struggling with increasing climate anxiety, I'm hopeful todays conversation with Emergency Leaders for Climate Action co-founder Ken Thompson is helpful for us both. As you'll hear, I got a little distraught near the end of our chat however thankfully Ken did come through with some hope and positivity!
For a bit of background: Ken Thompson was Deputy Commissioner of Fire & Rescue in NSW until 2011.
He is the co-founder of the group, Emergency Leaders for Climate Action, which last year included (then) 23 and now 32 former senior fire and emergency services leaders from across the nation, with more than 600 years of experience between them. That number of senior fire and emergency services leaders has now increased to 32.
From early 2019 they requested a meeting with the Prime Minister Scott Morrison to discuss how to better prepare for the worsening extreme weather, that they say is being spurred by climate change.
Not only did the PM refuse to meet them but even after 2019 was Australia's hottest and driest year on record, Mr. Morrison has minimised the connection between the bushfire crisis and climate change, and declined to make moves to curb the country's carbon emissions.
It's my intention that this chat is the first of many. I'm totally up for chatting with people with opposing view points to mine. I know I have so much more to learn, however I certainly won't be giving a platform to internet warriors with no first hand experience or relevant expertise. It was a huge privilege to have such an open conversation with Ken so that we can benefit from his decades of first hand experience.
Are you ready? Are you calm? That might change… let's discuss human induced climate change and its impact on the Australian environment and Australian people. 
In this chat we discuss:
A bit of background from someone with first hand experience, including:
Our fire seasons are becoming much longer. 
All the projections are showing this isn't "the new normal" actually it'll only get worse.
Deliberate misinformation about climate change, including:
The role of the Murdock media empire in controlling the climate conversation and perpetuating a state of climate inaction.
The pressure of the coal industry on maintaining Climate Change denial at a government level. 
The myth that "greenies" or environmentalists would oppose measures to prevent fires from ravaging homes and lives.
The exaggerated role of "arsonists" in our bushfire crisis.
Do scientists agree on climate change? Do scientists agree on human induced climate change?
The ludicrous'y that acting on climate change is financially irresponsible, including:
Potential for Australia to become renewable energy leaders globally.
The increasing, undeniable financial liability in investing in fossil fuel industries and any business's that are not acting responsibly in relation to climate change.
The failure to factor in the COST of inaction.
Reasons for Hope?
Are there any countries in the world who are responding well / leading the way so far as adapting to and trying to mitigate changing climate conditions?
Is the horrific current climate crisis in Australia going to force progress?
I'd love to hear how this chat landed for you?
Ken is generously also available to answer any questions / follow up you might have for him and to make that happen please just contact me via kate@strongbodygreenplanet.com and I'll put you in touch.
It's such a complicated conversation. To better understand the history of climate inaction here in Australia and the extent to which our government has successfully argued for concessions in emissions reduction targets and also deployed creative carbon counting to truly shirk playing any role as a responsible global citizen in a crisis that can ONLY be solved if every country steps up and takes immediate action, I'll have you linked up in the show notes.
Delicately put, I find our behaviour embarrassing, selfish and incredibly short-sighted. 
You'll find those show notes via strongbodygreenplanet.com and just search 668.
A couple of the resources you'll find are The Guardian podcast: Full Story. I found the episodes on the 3rd and 5th Feb 2020 particularly insightful and also the Outrage and Optimism podcast from former UN Chief Christiana Figueres and the team who brought you the Paris Agreement.
To finish todays show with a little optimism, it'd be remiss of me to not mention the number one most impactful way YOU as an individual can help fight climate change.
Of course I'm referring to adopting a plant based lifestyle. I know for any new'ish listeners that might seem like a jump. What could the climate and animal agriculture have in common? Aren't vegans just doing it for the animals? Aren't plant based eaters just doing it for their own health?
The short of it is, animal agriculture is by far the most inefficient way to produce food. In terms of quantity of food produced. Animals are slaughtered to produce just a fraction of the food that we would enjoy if simply eating plants directly without enslaving and murdering a middle-animal.
In terms of inputs needed to produce that food. Inputs like grass or grain, land and water. Finite, valuable resources being squandered in times of drought and extreme weather.
In terms of quantity of negative outputs produced like waste, toxic air, polluted waterways and of course greenhouse gas emissions. Emissions created as we clear land for grazing or for crops to feed to animals. Animals that themselves produce emissions far beyond any plant foods.
Our food system is broken. However you as an individual have the power either perpetuate the cycle of cruelty that is animal agriculture OR to help change it. Every single day, at every single meal it's your choice.
If you'd like some help I'm here for you.
I'm here to help you discover that eating plant based and adopting a vegan lifestyle is the very opposite of restrictive or hard or isolating.
It's the most positive change I've made in my life. It's broadened my food choices. It's made the decision making process easy and it's introduced me to so many amazing passionate and compassionate people. Most importantly it's allowed me to live aligned with my most important values and beliefs and in times of potential overwhelm, anger and frustration to know, that my actions CAN and are having an impact.
That's it for today in Healthification. Thank you so very must for trusting me with your time and attention today. It means so much.
For help adopting a vegan lifestyle please check out my FREE 'Easy Vegan' plan. It took me 25 years to transition from a meat eater to a happy, healthy Vegan! You can do it in just 3 days with my simplified 'easy vegan' plan!  Get the fit, strong, and healthy plant based body you deserve… while avoiding ALL the mistakes I made along the way!
Till next time, remember Creating a body and life you love is Freedom. (If this ex-carb queen, non genetically gifted, naturally uncoordinated vegan chick can do it – so can YOU!!!
If you liked "Human Induced Climate Change with Emergency Leaders for Climate Action co-founder Ken Thompson" you'll also like  Virginia Messina and how to Fight Injustice, Save the Planet, and Fuel Your Resistance with Protest Kitchen