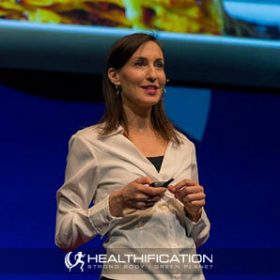 Podcast: Play in new window | Download
Subscribe: RSS
I'm republishing todays show in preparation for my next chat with the amazing social psychologist Dr Melanie Joy about her soon to be released book Getting Relationships Right.
Gosh, I love that title. This is exactly the book I need! Without doubt the number one most common thing I hear when discussing "the hardest thing about being vegan" is negotiating your relationships with non vegans.
It's hard and it's unexpected. I thought missing some of my previous fav foods might be the hard bit.
Oh how wrong I was! First, I don't actually see animal flesh and excretions as food anymore and second, anything can be vegan!
The relationships though? They are hard because they are fraught with both guilt and frustration.
I get so crazy frustrated because it's so damn obvious to me. Can you relate? Our loved ones are smart, compassionate and horrified "that they eat dog meat in Korea" or even at the state of live export or the slaughter of ex-race horses here in Australia. However they think it's just fine to drink the milk intended for another species murdered-waste-product baby or eat the flesh of a chicken that was slaughtered in terror at 6 weeks old.
The situations feels so dire. There's so much suffering. And yet, I don't want to fight with the people I love. I feel guilty fighting with the people I love. Surely these conversations can be handled better?
It's seems now could be the perfect time for ME to re-listen to this chat with a hero of mine. It's my pleasure to re-share this encore episode with you. Please stay tuned for my latest chat with Dr. Melanie Joy coming very soon!
Here are the show notes for the original 552 episode: Dr Melanie Joy, Carnism and Creating Effective Communication Between Vegans and Non Vegans.
In the interview we cover:
Ways to minimize carnistic defensiveness.
How carnism needs to validate itself and invalidate veganism. 
Strategies to strengthen Veganism. 
Creating effective communication between vegans and non vegans.
The future of carnism… is it going the way of other oppressive ism's? 
To learn more about Dr Melanie Joy please check out: Beyond Beliefs: A Guide to Improving Relationships and Communication for Vegans, Vegetarians, and Meat Eaters. 
Also one of her earlier books: Why We Love Dogs, Eat Pigs, and Wear Cows: An Introduction to Carnism
Plus of course: http://www.carnism.org/
That's it for this week in Healthification. I have plenty more awesome guests lined up over the coming weeks and if you're enjoying these chats I'd really super appreciate it if you'd please share this podcast with someone you think would find value in it or rate and review it in iTunes. It takes a couple of minutes and it means so much to me. It 100% makes my day.
Huge thanks to YOU for sharing this week with me. You rock and I appreciate your support!
The Healthification podcast is proudly bought to you by my FREE 'Easy Vegan' plan. It took me 25 years to transition from a meat eater to a happy, healthy Vegan! You can do it in just 3 days with my simplified 'easy vegan' plan!  Get the fit, strong, and healthy plant based body you deserve… while avoiding ALL the mistakes I made along the way!
Till next time, remember Creating a body and life you love is Freedom. (If this ex-carb queen, non genetically gifted, naturally uncoordinated vegan chick can do it – so can YOU!!!)
If you liked "Dr Melanie Joy, Carnism and Creating Effective Communication Between Vegans and Non vegans" you'll also like The Cost Of Being Vegan and 3 Self Preservation Strategies.