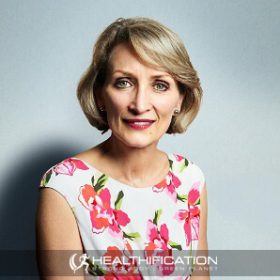 Podcast: Play in new window | Download
Subscribe: RSS
Today I'm delighted to re-introduce my first repeat guest, vegan psychologist Clare Mann. Clare has a unique ability to know what is needed by the vegan community she is such a deservedly respected and relentlessly supportive member of.
Back in E538: Clare Mann and I discussed her book Vystopia: the anguish of being vegan in a non-vegan world. Today I'm excited to discuss Clare's latest book,
The Myths of Choice: Why People Won't Change and What You Can Do About It.
It's a perfect companion to Vystopia.
For a little offical bio: Clare Mann is an Australian-based psychologist, existential psycho-therapist, best-selling author, speaker and communications trainer. She consults with people worldwide to help address the personal and social challenges of being vegan and living in a non-vegan world.
I can attest personally to Clare's expertise and commitment to the vegan and the activist community. I know she's been of huge help to some of my dear friends too.
Perhaps the most surprising thing about becoming vegan is the potentially overwhelming and all-consuming pain, frustration and anger you feel at the way the world is cruelly and selfishly operating around you.
I stupidly thought once I took myself out of the equation – to the very best of my ability – once I wasn't actively perpetuating the cycle of cruelty myself that there'd be some sort of relief. It's true you feel a congruency once you align your personal actions with your values and beliefs. And yet, it's so very far from the sense of freedom I was seeking. I really did find myself in a Vystopia. I felt alone and pretty damn helpless and hopeless as the absolute minority in a world where what 95-99% (?) of people still consume animal products.
The jokes the boys made at work no longer felt harmless. They felt really unnecessary, hurtful and ignorant.
"Personal choice" came to mean each individual animals LACK of personal choice to LIVE not a clients "personal choice" to throw a steak on the barbie.
I began to lose compassion for people and that's not a happy place to live.
And then I started to connect with other vegans and other animal rights activists and being around compassionate, passionate and open hearted individuals nurtured these same qualities in me. At the forefront of the Sydney team of activists I have so much respect for is Clare. I hope you enjoy our chat today which is just a brief introduction to The Myths of Choice: Why People Won't Change and What You Can Do About It.
In this interview we cover:
Why "shooting the messenger" is the first line of attack.
Linguistic tools we can use to influence people to open their minds.
How you can break people out of the trance of their apathy.
The Eight Pervasive Myths lurking behind people's resistance.
And so much more!
I'm back on my own and do your know what struck me most in that conversation is how incredibly helpful uncovering and shattering the myths of choice we tell ourselves are with regard to any and every aspect of our lives.
Myths of Choice might be a book you pick up to help you be a better activist. However I can see it also has such potential to help each of us live more aligned and compassionate lives. Certainly each of us drags around limiting beliefs. Likely at an unconscious level. As awareness is the first step towards positive change the 50 self reflective exercises Clare lays out are invaluable. 
Here's just one Clare and I didn't touch on together that resonates with me:
The, Commitment Myth. "It's impossible to change certain things in our lives once we have committed to them."
As a consistency queen I know I lock and load something and then hold onto it for dear life for better or worse! As with so many things, this in some areas work to my benefit and yet in other areas work to my detriment.
If you haven't listened to my first chat with Clare I really recommend it. Dependant on when you're listening The Myths of Choice is either available for pre-order (prior to the 12th September) or from the 12th, it's available!
You'll find all the details to purchase or to connect with Clare online via https://www.veganpsychologist.com. The free mini course lives at: https://www.veganpsychologist.com/myths-mini-course/
Connect with Clare via Facebook, Instagram and LinkedIn.
Here's to each of us creating lives which align with our values and purpose and more effectively helping others to do the same.
That's it for this week in Healthification. I have plenty more awesome guests lined up over the coming weeks and if you're enjoying these chats I'd really super appreciate it if you'd please share this podcast with someone you think would find value in it or rate and review it in iTunes. It takes a couple of minutes and it means so much to me. It 100% makes my day.
Huge thanks to YOU for sharing this week with me. You rock and I appreciate your support!
The Healthification podcast is proudly bought to you by my FREE 'Easy Vegan' plan. It took me 25 years to transition from a meat eater to a happy, healthy Vegan! You can do it in just 3 days with my simplified 'easy vegan' plan!  Get the fit, strong, and healthy plant based body you deserve… while avoiding ALL the mistakes I made along the way!
Till next time, remember Creating a body and life you love is Freedom. (If this ex-carb queen, non genetically gifted, naturally uncoordinated vegan chick can do it – so can YOU!!!)
If you liked "Psychologist Clare Mann and The Myths of Choice: Why People Won't Change and What You Can Do About It" you'll also like  Theodora Capaldo and Why Non-animal Testing Methods Are Superior On All Fronts
If you liked Psychologist Clare Mann and The Myths of Choice you'll also like E552: Dr Melanie Joy, Carnism and Creating Effective Communication Between Vegans and Non-vegans.
If you're yet to share the Healthification love – just click here to zip over to iTunes and leave an honest rating and review. It'd help me out big time. With gratitude, Kate.