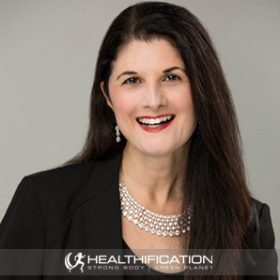 Podcast: Play in new window | Download
Subscribe: RSS
I was happy to discover the work of Journalist and Media Coach Katrina Fox via a great video she filmed in response to the Dominion anniversary animal rights actions across Australia earlier this year.
Katrina is a powerful, articulate voice for the animals and today I'm excited to learn how to more effectively handle mainstream media spin on animals rights actions and activists. I find it so incredibly frustrating to see blatant lies perpetuated in the media and believed by friends, family and clients I love and respect.
Surely there's more we can do as animal rights activists to have our messages broadcast truthfully? The pessimist in me knows financial interests pull the strings of big business and big media. However, the optimist at heart knows we can always be improving and importantly believes that most people are good and compassionate at heart.
To cut in with a tad of official bio: Katrina Fox is an award-winning journalist, author, PR consultant, media trainer, founder of VeganBusinessMedia.com, host of Vegan Business Talk podcast and author of Vegan Ventures: Start and Grow an Ethical Business, the first global book providing success strategies for aspiring and existing vegan business owners and entrepreneurs.
In her 20's she was also chased by riot police during an action to close down a farm that bred kittens for vivisection. I want to know more about that too! Let's chat Mainstream Media Spin On Animals Rights Actions And Activists with Journalist and Media Coach Katrina Fox.
In this interview we cover:
The particular catalyst or moment when Katrina knew she needed to be Vegan.
What would Katrina tell her 16 Year Old Self now? 
Media "spin" on animals rights actions and activists.
Are disruptive actions good or bad for the cause?
How these protests can offer a business opportunity and bring animal activists and animal agriculture industry together for a win for all.
Why dairy is a feminist issue.
Katrina's Vegans In The Limelight Program.
And so much more!
I'm back on my own and gosh what a powerhouse right? That chat really was an absolute joy.
So much goodness and implementable advice from Katrina. One of my biggest takeaways was the need to both create our own positive media and also the necessity to appeal to mainstream media by playing their game by their rules irrespective of whether we believe that's the way it should be.
If clicks and shares are what counts (and they are) then we need to produce and submit clickable, shareable media that showcases everything positive about a vegan lifestyle and also everything positive about animal rights activism.
At the heart of it, every animal rights activist I've ever met wants to create a more compassionate, sustainable, loving world.
If mainstream media are hell bent on hunting down and magnifying conflict then I guess we just need to get better at conveying the message that vegans and animal rights activists are not against farmers, restaurant owners and the like. We're against the current systems that perpetuate animal agriculture and keep it's inherent cruelty and un-sustainability hidden from consumers. 
In the same way the vegan food, clothing and lifestyle options need to be as simple and easy as possible for consumers to just pick up and run with our own media needs to be simple and easy for reporters to just pick up and POSITIVELY run with.
Katrina's chat was a timely reminder that the information you and i share on social media also has such potential value so far as exposing our non-vegan loved ones to alternate points of view to the biased media they might consume. Having said that, I recognize that overly graphic or preachy information would itself seem biased. It's a fine line right? Daily I remind myself to extend my compassion not just to the animals needlessly suffering at human hands, also to those humans and also to myself. 
Regularly I hear from people who've been impacted by something I've shared on social – from a friend, client or family member who I thought "might not have cared" because they up until now they've kept quiet. Perhaps they'll continue to consume animals and perhaps they won't like share or comment on my posts. However it's still a little vegan seed planted and it still counts. 
I guess that's my parting message for today: Everything YOU do counts. As I shared at the top of the show, the eternal optimist in me believes that most people are good and compassionate at heart.
Some people might move more slowly towards embracing a vegan world however as vegans or as animals rights activists if we lead with hope, positivity and compassion AND if we learn from professionals such as the ever articulate, Katrina Fox hopefully we can work together with our fellow humans to create a more compassionate, sustainable, loving world and to get there more swiftly and with less conflict and frustration.
It sounds idealistic, however well, that's me. It's a happier way to live.
Connect with Katrina online via:
Twitter | Facebook | Instagram | LinkedIn
Katrina's Online PR Course & Group Coaching Program for Vegan Business Owners & Entrepreneurs: Vegans in the Limelight.
Watch Katrina's awesome Youtube video: Do animal rights protests help or hinder the vegan cause?
That's it for this week in Healthification. Huge thanks to YOU for sharing this week with me. You rock and I appreciate your support!
The Healthification podcast is proudly bought to you by my FREE 'Easy Vegan' plan. It took me 25 years to transition from a meat eater to a happy, healthy Vegan! You can do it in just 3 days with  my simplified 'easy vegan' plan!  Get the fit, strong, and healthy plant based body you deserve… while avoiding ALL the mistakes I made along the way!
Till next time, remember Creating a body and life you love is Freedom. (If this ex-carb queen, non genetically gifted, naturally uncoordinated vegan chick can do it – so can YOU!!!)
If you liked "Journalist and Media Coach Katrina Fox Chats Mainstream Media Spin On Animals Rights Actions And Activists" you'll also like: Effective animal rights direct actions and advocacy with Isy Veira
If you're yet to share the Healthification love – just click here to zip over to iTunes and leave an honest rating and review. It'd help me out big time. With gratitude, Kate.