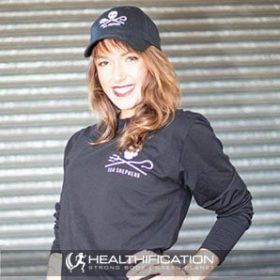 Podcast: Play in new window | Download
Subscribe: RSS
Lucy Verde Roze is a full time vegan activist, animal rights artist, meditation devotee and genuinely beautiful soul inside and out.
I know Lucy through our shared activism work here in Sydney. You know when you meet someone so true and open-hearted who you just feel good being around them? That's Lucy. In this chat we go deep, we go dark and we come out the other side with hope, passion and possibility.
Listen to the full interview, 
Liberation Through Meditation with Lucy Verde Roze here:
In this interview we cover:
The particular catalyst or moment when Lucy knew she needed to be Vegan.
What Lucy would tell herself back at that hugely traumatic time she knew she needed to be Vegan.
What Lucy does when she feels overwhelmed by all the animal exploitation in our world.
What was Lucy's first form of meditation and what / who prompted it. 
What has been the most challenging moment of Lucy's activism journey.
How does Lucy 'Put The Breaks On Breakdown' in 6 simple steps.
Who inspires Lucy from a distance.
Who is at the top of Lucy's vegan wish list. (not yet vegan yet she wishes he was – good choice, I agree!)
WOW, I have so much respect for this lovely lady. I knew I enjoyed spending time with her however I had no idea so far as the extent of trauma she has experienced, worked through and committed to channel into being such a positive, inspiring, relentless force fighting for animal liberation and a more compassionate world for all living beings.
With love and respect Lucy. Thank you for sharing your story and your insights on Liberation Through Meditation and so much more with us.
To connect with Lucy online check out lucyverderoze.com, lucy.verde.roze on Facebook and verde.roze on Instagram.
Again you can listen to the interview, Liberation Through Meditation with Lucy Verde Roze here:
That's it for this week in Healthification. Huge thanks to YOU for sharing this week with me. You rock and I appreciate your support!
If you've enjoyed this show and gotten value out of it I'd love to invite you to go to iTunes and search for Healthification and leave me a review. I'd super appreciate it. It gives me great feedback to keep on powering through the weekly shows and helps other people to find Healthification as well.
Till next time, remember Creating a body and life you love is Freedom. (If this ex-carb queen, NON-genetically gifted, naturally uncoordinated VEGAN-chick can do it – so can YOU!!!)
If you liked 'Liberation Through Meditation with Lucy Verde Roze' you'll also like: Behind the scenes of animal rights activism with Ben Johnstone.
If you're yet to share the Healthification love – just click here to zip over to iTunes and leave an honest rating and review. It'd help me out big time. With gratitude, Kate.