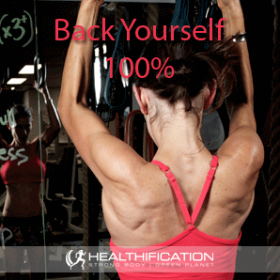 Podcast: Play in new window | Download
Subscribe: RSS
Have you ever wondered why sometimes a friend, family member or perhaps from time to time even YOURSELF will for no rational reason appear to create drama?
This weekend in Aus was pretty HUGE so far as sport. 2 Grand Finals and a World Cup match across 3 codes of footy. And although I'm not the avid sports fan I used to be it caused me to think of the build up… the emotion… the DRAMA, that a high stakes or any sporting match can evoke.
I don't think it's purely an Aussie and Kiwi thing however down-under we take our sport pretty crazy seriously.
For example my dear dad, like his dear dad before him is generally fairly calm and rational.
He's not the most prone to excessive emotion – in fact he's fairly reserved.
Except when watching sport.
If the Wallabies, or the Aussie Cricket team or especially his beloved Saint Kilda Aussie Rules team are playing poorly it truly is best to quietly disappear.
The umpire's an idiot. The opposing captain's a cheat. His own team are a bunch of fools-then-HEROS-then-fools!
One thing is clear: "Dad, it's just a game!" is not going to be received so well.
Perhaps the sporting example doesn't resonate with YOU. However, if you have a teenager you'll know what I'm talking about. In fact – like me – fair chance you were that teenager.
How well do teenagers do DRAMA?
Generally – actually that's a massive generalization however a lot of teenagers are lucky enough as I was to lead a safe, and comfortable life. It's a time in life where you have the freedom to indulge in relatively inconsequential dramas. Stuff like:
=> what to wear and where to go and with who on the weekend.
=> the catastrophe that is the appearance of a new pimple before a big Saturday night out… and the hours of bathroom hogging time spend trying to hide it.
=> the potential catastrophe that is that boy not being there on said big Saturday night out… and then post night out the hours of time spent dissecting his every move, look and word.
and so on…
The thing is drama is something that humans crave and need AND can do either resourcefully or UN-resourcefully.
Why do I say we need drama?
I can explain it with a story. Imagine the gentleman who comes from a lot of family money. He doesn't really work. Never really has. He has a loving wife and healthy kids. He takes multiple 5 star holidays each year. Eats out at only the best restaurants. Drives only the best cars. Buys whatever he wants… whenever he wants.
Pays someone to do everything and anything for him.
Now this may sound pretty perfect and like a life to aspire to… although I guess you can't really aspire to walking into family money however you get the picture AND aspire is part of the key. If you can have anything at the snap of a finger you never really get the chance to set your heart on something and ambitiously pursue that desire with passionate zealous. 
In realty the whatever you want whenever you want it life is so Certain.
Predictable. Safe. And comfortable. It's so excruciatingly boring that it'll lead to:
The Need For Drama.
In my little story the funny thing is this gent I mentioned – he's almost stuck in teenager mode. He'll fixate on his hair. His skin. His last interaction with that attractive young lady.
Now another less emotive word for drama might be uncertainty or variety. Basically it's the opposite of certainty and that brings me to WHY we need drama. As I covered in one of my most popular shows #046 on Tony Robbins' 6 Core Needs we each have 6 needs that we seek to meet. To recap that's:
CERTAINTY.
VARIETY (or Uncertainty or even Drama).
SIGNIFICANCE.
LOVE & CONNECTION.
GROWTH.
CONTRIBUTION.
I go into a lot more detail in the 046.
Here's the thing: each of the needs operate in pairs. So Certainty and Variety (or drama). Significance and Love & Connection. Growth and Contribution.
It's why when all hell is breaking loose in your life you might find yourself turning to something so mundane, predictable AND CERTAIN… like cleaning or ironing or possibly that reliable old tub of ice-cream or bottle of vino.
You have too much uncertainty and you're desperately seeking certainty. Of course the reverse is true.
Too much certainty and you'll desperately seek DRAMA. Like the silver-spoon-gent creating drama by fixating on something totally insignificant. Like the rock star self-sabotaging with drugs, alcohol and other addictions… OR in a less detrimental manner here are a few resourceful ways to indulge in a little healthy drama:
=> following and passionately supporting your fav sports team.
=> going to the movies or watching some your fav T.V. drama series.
=> indulging in the odd trashy magazine and staying up with your fav celebs.
I guess it's a bit of a balancing act. I know I don't have it completely sorted.
On the one hand it's a matter of accepting and managing some variety and potential for drama in your life and equally at the same time having the self-awareness to check yourself when you're indulging just a little too much in detrimental drama.
To get actionable today, I have two options for you. Today is actionable free if you feel like you've got a great balance happening.
Option one: Do you feel like life is just a little too certain, too boringly predictable right now?
Your action step is to add that little bit of healthy variety into your routine.
Perhaps you take up a new hobby or sport. Maybe you change your hairstyle. Possibly you start to plan and save for that awesome holiday you've been dreaming about for years now.
Option two: Do you feel like life is just a little too uncertain, too scarily unpredictable right now?
Your action step is to add that little bit of healthy certainty into your routine.
Perhaps a phone each week with a dear friend you can rely on. Maybe 5 minutes meditation a day. Even a block of an hour or 2 each week in which you do something mundanely comforting for YOU.
Thanks so much for hanging with me today. I appreciate it. I'll be back on Wednesday with the weigh-in show and: HOPE.
If you liked this you'll also like: Overcoming Excuses: Don't wish it was easier, get better.
If you're yet to share the Healthification love – just click here to zip over to iTunes and leave an honest rating and review. It'd help me out big time. With gratitude, Kate.