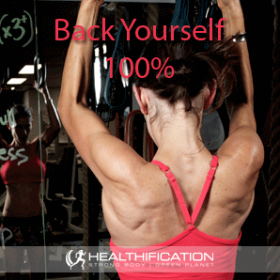 Podcast: Play in new window | Download
Subscribe: RSS
You know that relationship in your past that when it was good, was really REALLY good?
However that was only about 20% of the time!
Hopefully you didn't stick around with that relationship as long as I did!
You know what I mean though right?
It was the relationship that made you MOODY. Maybe JEALOUS. Certainly FRUSTRATED.
Basically it bought out the worst in you.
In the same way that the wrong approach to eating will bring out the worse in you.
In today's show I'm weighing in on: The 2nd (!) Relationship:Diet Analogy… specifically why you need to find the approach to eating will bring out the BEST in you.
It is possible.
Let's tackle MOODY first.
There's one thing guaranteed to make me almost as moody as the boyfriend that is 3 hours late for a date and then has the nerve to be angry that you've gotten jack of waiting and gone out for a HUGE night with the girls instead… and that's being constantly hungry.
Any approach to eating that is centered around calorie restriction and strict measuring is tempting hangry. That's the special type of so hungry you're angry.
The approach that beats hangry is to dump measuring and focus instead on one ingredient foods.
To ditch processed crap-o-la and instead build your meals around generous amounts of one ingredient goodness.
=> Perhaps that's starting with eggs, mushroom, tomato, avocado and asparagus at breakfast.
=> Maybe building your lunch around tuna, baby spinach, granny smith apple, red onion and roasted pecans.
=> Possibly basing dinner around steak, broccolini, green beans, onion and crispy brussels.
Let's now move on to JEALOUS.
Constantly envying the way other people get to eat is about as sustainable as that old relationship that was really good 20% of the time. It doesn't matter how good cheat day is if 80% of the meals you force yourself to eat are joylessly bland and boring.
The approach to eating you choose needs to let you enjoy every single meal. You need to be able to stick to this approach while dining out, while traveling, while working really long hours.
The approach that beats jealous is to dump joylessly bland and boring… to take those one ingredient foods and now focus on getting creative with making each and every meal appealing to both your taste buds and also your stomachs' eye.
=> Perhaps that's the coriander, smoked paprika and chill you add to your eggs?
=> Maybe it's the delish pesto, hummus or salsa you add to your salad?
=> Possibly it's the superior quality olive or coconut oil you use at dinner. Or even the balsamic that costs twice as much and is 10 times as enjoyable.
Now let's finish with FRUSTRATED.
Anything that feels restrictive, hard and doesn't deliver results is going to be frustrating.
In the same way that a winning relationship will feel supportive rather than restrictive the winnig approach to eating involves fuel that supports your body.
Food that leaves you with plenty of energy to think, train, work and play. Food that you can see yourself keeping as a part of your regular routine easily and sustainable for years.
It cannot feel like a short term solution. A short term solution equals short term results.
The approach that beats frustrating is to take those one ingredient foods that are appealing to both your taste buds and also your stomachs' eye… AND FINALLY, commit to the systems and process's – the habits that allow you to make these meals a normal, sustainable part of your day to day eating routine.
=> Perhaps that's the big weekly shop for fresh food you do each Sunday and also the organic veg box you get delivered mid-week?
=> Maybe it's also the meals on mass your make on the weekend?
=> Possibly it's the easy Go2snacks you plan in advance before you need them or the adjustments you always ask for when you find yourself at an impromptu less than ideal meal out?
If you're currently involved in an approach to eating that is not bringing out the best in you the best time to walk away is today!
There is zero value throwing more good time, energy and hope after bad.
Cut your loss's and go find the eating plan that brings out the best in you.
It's not going to be some complicated, flashy, hype'y, over-promising fad.
It'll be a simple, natural, genuine approach that just 'feels right.'  
To get actionable today let's go with one meal. One meal in your week that feels a little light, boring or bland. The meal that lis unappealing to your stomaches' eye and leaves you feeling dangerously hangry or restricted. That's the meal that's needs a generous one ingredient food make-over.
That's it for me today. I'll be back tomorrow with the Thursday Training show and my fav workout this week. I hope you can join me.
If you liked this you'll also like:  Weight loss analogy: Why 'Turnover' and 'Exercise' both equal Vanity.
If you're yet to share the Healthification love – just click here to zip over to iTunes and leave an honest rating and review. It'd help me out big time. With gratitude, Kate.