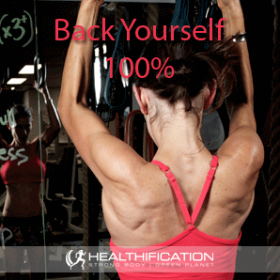 Podcast: Play in new window | Download
Subscribe: RSS
This may surprise you however I believe your local food court is a fairly decent place to get a delicious, nutritious and satisfying meal.
In todays tucker show let's talk: Food Court Foraging.
Foraging is pretty apt since you may need to 'hunt around' a little because simply resorting to a burger and fries or salad sandwich next time you're eating at a food court really is the lazy choice.
Here are 3 guidelines to apply to your friendly food court:
ONE: Look to build your food court meal as you would any other awesome one ingredient meal. First with plenty of fibrous veg, then a serve of lean protein and finally some satisfying good fat.
It may actually be easier to switch up the order here and that is just fine.
So first find your lean protein.
=> perhaps this is the grilled fish? The chicken breast? The omelette?
Next ensure you've got some filling fibrous veg.
A little lettuce and tomato on the side isn't going to do the trick. You'll still be hungry and stealing your companions chips or bread to fill you up… Or convincing yourself that cupcake for dessert is reasonable after such a light meal.
=> perhaps any green veg instead of light-weight salad is possible at the fish joint? Or maybe you grab a side salad from a different stall?
Finally comes the satisfying good fat.
=> So that's the side of avocado with your omelette. Or maybe the cashews you ask to be added to your chicken stir-fry with extra green veg and no rice? If you're really a planner then possibly it's the hemps seeds or nuts you carry with you to sprinkle over your bought salad or eat after your meal?
The main thing is to admit that you can absolutely build a great meal in a food court and not give into your old habit of going for the felafel kebab or giant muffin and large cappacino or whatever on auto-pilot just because that's what you've always eaten at a food court.
TWO: Steer clear of the high caloric density nutritionally void rubbish that you would not eat at home. That's the soft drink. The side of fries. The excessively oily and salty dressings and sauces.
Yes, that does mean you're at times going to pay a little more for the extra salad, the double serve of protein or the extra whites added to your omelette. And yes, you may even at time pay for the bread or chips that you don't eat however the way I see it you get to pay for something and be unhappy with your body or pay for something and be happy with your body.
Either way you pay, however how much is rocking around in a body you love worth to you?
Essentially, if you're claiming the 'I can't afford it' card here, with respect – that's an excuse.At various stages in my life I've chosen to eat ALL my meals at home because financially I 'couldn't afford to eat healthy out' and equally my priorities dictated I 'couldn't afford to eat UN-healthy out.'
THREE: Ask for adjustments as you would in any other restaurant. Or as I hope you would in any other restaurant. Discipline is always best wielded at the cashier as you ask for "no side of fries please" with your order rather than as those gorgeous crispy chips call to you from your plate.
Something I've noticed is that it's the person that believes they have a lot of self discipline that often sets themself up for poor food choices. They constantly test their discipline… and it's going to falter at some point.
In contrast, the emotional eater with poor self discipline (yep, that's me!) knows – from countless disappointing eating choices – NOT to test my discipline.
In summary a food court meal can absolutely be both fairly delicious and fairly nutritious however it's probably not going to be supremely awesome value.
To me the food court is the place to visit infrequently – to make the best – if slightly expensive fuel choice and to then use that experience as an incentive to keep (or get into!) a sustainable meal planning routine for the majority of your meals.
To get actionable today, it's always good to have a plan before you need it.
If you have a food court you find yourself at from time to time… and from time to time you've found yourself going for the food option you later regret then NOW is the time to decide on your better food choice.
Less thinking in any temptation zone is always going to be a good thing.
You can reason yourself into any food decision (generally for the worse!) …you know the old: "I'll eat an extra light dinner to make up for it" or "It was a really tough gym session today" or "I deserve it with this stressful afternoon to get through" …so your safest option is absolutely to set your food court standards before you need them.
That's it for today. Thanks so very much for taking the time to join me, I'll be back tomorrow with the Wednesday Weigh-in show where I chat: AND (Not Or!).
If you liked this you'll also like: Will Power: 6 Steps to Build Your Self Control Muscle. (part 1.)
If you're yet to share the Healthification love – just click here to zip over to iTunes and leave an honest rating and review. It'd help me out big time. With gratitude, Kate.