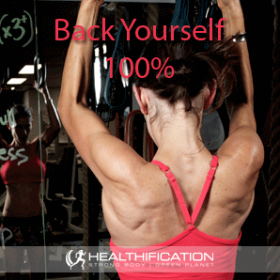 Podcast: Play in new window | Download
Subscribe: RSS
166: Monday Motivation, Decision Fatigue.
As a child I remember the huge importance I placed on the unimportant.
Perhaps the happy meal toy I got. Or what lollies to choose in my pick & mix (they were mostly sour and gummy – but still there was the decision of sour coke bottles, sour snakes, sour bears, sour keys, sour apples and so on) … as a teenager I'd spend up to an hour with my friends trying to decide what video to hire – on occasion in frustration we'd even leave the store video-less! Or we'd resort to the ever faithful 'Ace Ventura Pet Detective' rather than decide on a new release.
If that video store happened to also have pick and mix the evening could be gone just trying to decide on video's and lollies for each of us!
That's a luxury most of us are lucky enough to have as a kid. When important decisions do come down to the most delicious food, perhaps the coolest clothes and maybe what entertainment to pick. However how much of your limited decision making capabilities do you currently spend on unimportant things?
In today's show I'm discussing: Decision Fatigue.
We all have a limited decision making capacity and the relevance to your body gain goal is that when you're in the grips of decision fatigue you're likely to:
A). Do nothing, or
B). Make the easy rather than the best choice.
So let's power onwards with 3 steps to best utilize your limited decision making capacity:
Step one: Create a winning morning routine that happens on auto pilot.
If the way you begin the day sets the tone for the day to come, then you want to give yourself the best possible start right?
That awesome start can also be pretty decision free. You really only need to decide ONCE what time you get up, what you eat and that you start with the #1 task on your to do list first.
That means no time deciding how many times to hit snooze or whether to have cereal or toast or eggs at home…or maybe banana bread at the cafe by work or a big breakfast or maybe fruit and yoghurt…
Step two: Know the foundation of each main meal.
It may be as simple as breakie means eggs, lunch means salad, dinner means lean protein + veg.
Even when you have a change to routine – say a business lunch out – you'll still have a lot less deciding to do.
It becomes what type of salad rather than: "Do I have salad or fish or maybe that burger or what about that pasta special of the day…?"
Step three: Have a non-negotiable weekly training plan.
This really shouldn't be a daily decision. You decide what will give you the results you're seeking and then commit to the actions you need to take and the days they need to be taken on.
Your non-negotiable weekly training plan will save you from that decision fatigue fuelled choice to either do nothing or make the easy rather than best choice.
For example I see the easy rather than best choice each Saturday as I visit a large commercial gym (let's just call it The Candy Store as there's plenty of eye-candy hanging on the weights floor!) – oh, I got distracted, back to easy rather than best are the dozens of people mindlessly meandering in cardio land. They got to the gym, which rocks, however without a locked and loaded weekly training plan they've just jumped on their comfy old machine to do their comfy old work-out.
I'm sure you've noticed that successful people are good at deciding.
That don't try this and give that a go and test this out for a bit… when it comes to the important things they just decide. They have the capacity the act swiftly, DECIDE and take action.
The thing I'm starting to notice is that equally they don't waste a whole lot of deciding power on unimportant things or repetitive decisions.
They have those unimportant things and the repetitive decisions on auto-pilot as an accepted habit that gets the result they want. Or perhaps scheduled. Or where possible delegated. In some cases they've simplified unimportant right down to always wearing the same thing so there's no decision making power wasted on wardrobe.
Now that would be to extreme for me!
In fact I deem wardrobe as important and decision worthy because I get way to much pleasure from clothes. However I am in the habit of making wardrobe decisions the night before since as vital as it is it probably doesn't warrant my or your first thing in the morning freshest decision making time.
To get actionable today: 
Have you been thinking of some things that really don't warrant eating into your limited daily decision making power? Let's go with 3 things that are currently contributing to decision fatigue and causing you to either: Do nothing OR make the easy rather than best choice. 
Your action step is to take those 3 things and either decide once and commit to the Habit or,
Schedule or,
Delegate or,
Simplify each of them.
I'll finish todays show with a quote from Harvey Mackay: "Good habits are as addictive as bad habits, and a lot more rewarding."
I'll be back tomorrow with the Tuesday Tucker show: Safe Snacks.
If you liked this you'll also like: Smart Simple Weight Loss: Educate And Accelerate.
If you're yet to share the Healthification love – just click here to zip over to iTunes and leave an honest rating and review. It'd help me out big time. With gratitude, Kate.