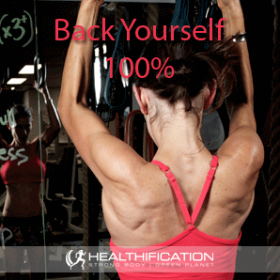 Podcast: Play in new window | Download
Subscribe: RSS
Have you ever experienced something so painful that your gut reaction was to never try it again?
I'm not referring simply to the frequently favoured "I'm NEVER drinking again!" which I know most of us have flung around fairly lightly… and retracted almost as quickly as we flung back those black Sambuka shots or rocket fuel in our teens.
Not not that… I mean the experience that makes you want to just build a colossal, impenetrable wall and block those emotions out?
In today's show I'm weighing-in on: Living Disappointed Rather Than Feeling Disappointed.
It's been a concept I've been marinating on (as a dear client would say!) ever since Brene Brown mentioned it in her awesome presentation: the Power Of Vulnerability.
It's living on oats and toast. (they're both fine right – but not really so exciting)
…rather than eating some spinach and broccoli and also enjoying the odd pizza and Shiraz.
Ok, maybe my food analogy is a stretch however my point is, I think it's tempting to always play a small game rather than risking the pain, the potential huge disappointment of attempting a bigger game and losing.
To live disappointed rather than ever FEEL disappointed.
This has got to be a hugely subjective conversation. That's my goal with the Wednesday weigh-in show. You may not agree with me however hopefully it'll get you considering where YOU weigh-in?
In a conversation with my mum a couple of years ago I was somewhat baffled by mamma Galli's question:
"Katie why do you always make things so hard on yourself? Whenever anything is going really well for you, you always go and start something new. You start from scratch and have to build your way up from the bottom again" 
Of course she's right. However I never do it to make things hards on myself! Or to make it hard on the people who love me and watch me make choices that may not seem quite so super sensible to start!
It's more that something is initially appealing – a goal to work towards – perhaps at a phase in my life when hanging out with the right people and skipping the queues at the right clubs counted for something as it did in my first job…
Or when working for the charities I most respected – even hero-worshiped – and gaining their respect meant everything as it did in my next couple of jobs…
Or when being the healthy, confident, supportive and positive person I most wanted to be was most compelling as it was when I first become a personal trainer…
Or when creating the lifestyle, the freedom and the impact most drives me in what I do as is now the case.
There's no right or wrong however looking back each time I commit and make a change I risk disappointment. 
However, living with the old goal I'd worked towards and achieved when a new goal has appeared – to stay in that old place would for me equate to living disappointed.
You probably know where I'm going with this.
Everything is applicable to YOUR BODY GAIN GOAL.
Committing and making the change – actually making the many little changes it takes – and taking them just one day at a time is risking disappointment.
However: If it really is important to you then to not try for fear of disappointment is to LIVE disappointed.
I'd love to hear your thoughts. Do you agree? Disagree?
That's the action step for today. You can let me know in the comments below.
That's it for today… In tomorrows Thursday Training show I'm having some fun with: The Anti-Cardio Work-out. …which includes an awesome work-out for you. I hope you can join me.
If you liked this you'll also like: Weight Loss Success Habits.
If you're yet to share the Healthification love – just click here to zip over to iTunes and leave an honest rating and review. It'd help me out big time. With gratitude, Kate.