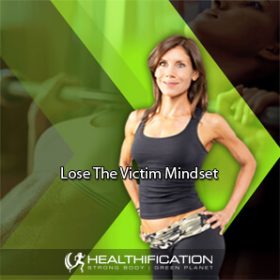 This morning I chatted with someone very near and dear to me who is going through a rough time right now. An understandably stressful and worrying time, that could be – and is – all consuming.
I've certainly been there.  I imagine you have too.
For me this was a number of years ago. I was working 14+ hours a day to try and keep my old business a float.  Although I loved my team and our clients I was crazy-stressed about cash-flow 24/7 …I'd regularly withdraw cash from my personal credit card and deposit it into the business account so I could pay the team on time.  
Add to that a vicious, confidence destroying dispute with my business partner …my self belief had hit rock bottom and I felt utterly trapped.  My own training was slipping and my go-2-pick-me-up was a toxic 600ml diet coke and a huge protein bar.  I rarely saw my friends as I was always exhausted and it was even more exhausting trying to pretend everything was ok when really it wasn't.  
Now let's finish the misery-mix with an ongoing, messy negotiation/bully-fest to try and sell the business …coming from a position of 'I must get out NOW at all costs' is not a strong position to enter a negotiation from right?!
I didn't know whether the sale would happen or whether I'd drop dead from stress.  
As extreme as that may seem, it genuinely is how I felt. 
Phew… now this is getting heavy – luckily you know there is a happy ending and this post covers how I made that happy ending happen.  More-so how I survived until the aforementioned super-crazy-overdue happy ending.
The reality is that we'll have to deal with such a situation again at some point, or help someone close to us through a similar situation.
I may be the mindset chick however I do get you can't always muscle your way through with happy thoughts and affirmations. In fact that's not really ever the solution. Here's what I believe is…
There are only ever 2 things you can control.
1. Your perception.
=> what you are making something mean.
2. Your procedure.
=> what you are choosing to do.
So for example in some situations there will be a way to perceive the challenge as a chance to learn and grow.  
Or to hunt for the good… the opportunity.  This of course relates to every type of situation – such as in my business example – and absolutely is applicable to weight loss and optimal health.
Some useful questions to consider in relation to your health goal:
1) What am I focusing on?
a) Past or Present or Future? (such as what hasn't worked in the past?)
b) Myself or Others?
c) Potential pain or Pleasure?
2) What am I making this mean?
a) Is this a reward or a punishment?
b) Is this a new beginning or the end?
c) Am I learning valuable lessons or proving I'm a failure?
HOWEVER,
Some situations are not reframe-able. 
And a virtual upper-cut to anyone who insists the person who has just lost their job or their house or their loved one should 'see the good'… just which situation, will be different from individual to individual.
You DO still always have the chance to change your procedure. Even if your situation isn't always within your control, your actions always are.
Your questions here:
3) What am I going to do?
a) Be proactive or reactive?
b) Take the actions that are within my control or shut down completely.
c) Stick with it for as long as it takes or give up at the first, or second, or tenth obstacle?
You can choose to be reactive and wait, doing nothing, paralysed by fear and uncertainty.
OR you can take one action in the right direction.
Not sure of the right direction?
Anything is better than nothing because just taking action confirms – to yourself – that you have options.
The worst thing is to feel like you have zero options right?  
To feel trapped and at the mercy of your situation.
In contrast, thinking of solutions – even if you don't have them yet – will attract solutions.
Dwelling on everything that is bad will not attract any good.
Focusing on something beyond your all-consuming challenge can become an invaluable lifeline.
An escape or light at the end of the tunnel.
Hope.
Hope, for me came in the form of studying and gradually building my new business.
I relished the chance to build a business that was everything I wanted and nothing I didn't.
Even if it was only 30 minutes a day devoted to the future I felt I could control rather than my present where I felt out of control.
It all started from lifting my focus from the bleak vacuum of a current state I'd been sucked into and just imagining the options that my future could hold. Realizing that the pain of worst case scenario likely wasn't life ending and that the pleasure of any other scenario was, well, limitless.
Accepting the learnings and knowing that they didn't make me a failure.
Still not sure what YOU are going to do?
A simple action that can help broaden your focus and reveal your options if you're struggling with either your current perception or procedure surrounding a painful/frustrating/overwhelming situation is;
The MIND-DUMP.
=> Take half an hour and a big A3 sheet of paper.  Jot the solution you are seeking (better to run with the solution you are looking to find rather than the problem you are looking to escape) and let your mind go wild.  
Dump everything that comes up onto that A3 sheet.  Anything goes.
The simple act of getting everything out of your head and onto paper will feel relieving.  From here you can dig deeper with the options you have available to you.  List the pro's and the con's and know that even if there isn't a perfect solution – you do have choices. You can see which options you can pursue on your own and which require assistance.
AND you have taken that one action in the right direction.
Next step, decide on ONE simple, achievable action to take tomorrow.