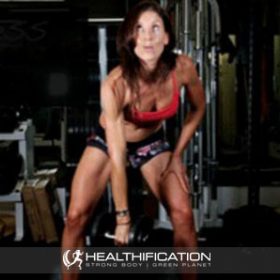 Podcast: Play in new window | Download
Subscribe: RSS
For the first 30 or so years of my life I was an only child.
Then one day it all changed as my adorable, beautiful and talented little brother burst onto the scene. Thomas was certainly the golden boy from day one. He expects you to love him on sight and he's very rarely disappointed.
For those of us lucky enough to share our lives and hearts with a furry family member you'll know just how much joy a cat such as Sir Thomas my little bro can bring. Or perhaps you're more a dog person? It's normal to share your home with a cat called Thomas or a perhaps a dog called Molly… however what about a pig? That'd be weird right?
Because some animals are friends and some animals are food.
YES, you get the vibe of where this is going I'm sure. And like it's normal to welcome a cat or dog into your home it's normal to shun the crazy musings of some idealistic vegan chick too. However I believe the potentially never-ending discussion of plant based diets and living a vegan lifestyle really can boil down to just this one question: 
If you could be fit, strong, happy and healthy without causing unnecessary harm to another living being why wouldn't you? #veganpodcast #healthyvegan #animalrights Click To Tweet

Dear podcast listeners this is the start of an open letter I sent this week to an author, podcaster and investor I have so much respect for. It's the second in a new format of solo podcast shows that I'm aiming to produce once a month. As an idealist obviously I'd LOVE to hear back form this gent (!) however if I don't I'm hopeful that the information I share in each open letter is of value to you. If you agree with my sentiments and want to help strengthen this message then please head to the show notes and send a 'tweetable' quote directly to the individual. I've done all the work it's just a simple click of a button to add your support. You'll find those show notes by cruising to strongbodygreenplanet.com and searching 567.
Tim Ferriss has been listed as one of Fast Company's "Most Innovative Business People" and one of Fortune's "40 under 40." He is an early-stage technology investor/advisor (Uber, Facebook, Shopify, Alibaba, and 50+ others) and the author of five #1 New York Times and Wall Street Journal bestsellers, starting with The 4-Hour Workweek. The Tim Ferriss Show podcast, was the first business/interview podcast to exceed 100 million downloads (currently it's at 300+ million episodes downloaded).
[The letter continues] I'm writing this to you as I know you to be a deep thinker with an open mind.
I have so much respect the work you do to deconstruct mastery and share what you've learned. You've made the success strategies of world class performers available to the masses and for that I'm supremely grateful. It has become increasingly apparent over the past couple of years that your focus is changing and you're listening to your heart more than your head. That's been my experience too. I've truly been examining what means a "life well lived" and what makes an impactful legacy these past few years. Albeit with relative anonymity compared to you!
I'm not here to convince, convert or judge. I don't want to impose my beliefs on you. Rather I respectfully ask you as individual and also as someone who has huge social influence to please consider a few questions before deciding what feels right to YOU. What aligns with your beliefs and values?
One: What is the difference between eating a pig and eating a dog?
From the victims point of view there is no difference. Both have a joy and love for life and for their companions when allowed to express it. Both feel pain, and suffer and do not give up their lives willingly.
The difference is ONLY that society has conditioned us to believe that some animals are food. That as Dr Melanie Joy puts it, it's normal and necessary and natural to eat some animals.
However even if in small amounts, in times of scarcity it was "normal" to consume the flesh and excretions of certain animals – the circumstances these food animals are now forced into is anything but normal or "natural."
"Free range" chickens live in barns jammed full of 10,000's of birds. They never get to feel fresh air or the sun-light. They've been selectively breed to grow to slaughter weight in just 6 weeks. Their little legs can't support their huge mass so often they'll lie stranded and suffocating in the filth of thousands of other birds. Unable to reach food or water and burning in the ammonia.
I could go into the same level of detail to describe the short tortured lives of pigs, sheep, cattle, dairy cows, egg laying hens and so many other creatures who were selectively breed in to the living hell that is our broken "food" system. However documentaries such as Dominion, Earthlings and Land of Hope and Glory have told those horrific stories with more heart-breaking impact then I ever could.
Even the "best case scenario" life of an animal bred for food is utterly unacceptable when you examine it with the lens of: If you could be fit, strong, happy and healthy without causing unnecessary harm to another living being why wouldn't you? In The Last Pig film 6 time Emmy award winning director Allison Argo shares the journey of pig farmer Bob Comis as he grapples with death, searches for compassion, and finally finds the courage to change. To quote the ever articulate Bob: "The simplest way to put it is that slaughtering animals for their meat is a socially permissible ethical transgression. There is actually celebration of the way I raise the pigs. Because I give the pigs lives that are as close to natural as is possible in an unnatural system, I am honorable, I am just, I am humane, while all the while behind the shroud, I am a slaveholder and a murderer."
Two: Are you comfortable consciously supporting a broken, inefficient food system that perpetuates the misery of both humans hungry for food and animals used and abused for food?
Or rather, are you open to supporting the most efficient way to produce food that would eradicate global hunger and end the suffering of 56 billion land animals and 2.7 trillion marine creatures each year?
Tim, as someone who has taught millions "how to become world-class in any skill in record time" I know you're drawn to efficiency and the minimum effective dose to get a job done. Eating the flesh and excretions of animals is the antithesis of efficiency. I know that's a bold statement which needs backing up.
[Podcast listeners I'll add the footnotes for these stats in the show notes rather than read them out for your listening pleasure!]
More than half of all water consumed in the U.S. is used for animal agriculture. (1) In fact, the meat and dairy industry uses a full third of the entire planet's fresh water. Based on a global average of water consumption (2) for beef production, it takes about 460 gallons of water to produce just one quarter pound hamburger. Milk requires 1,000 gallons of water to produce just one gallon of milk.
In my home country Australia, 43% of agricultural water is used for pasture and hay production for grazing animals who are raised for the meat and dairy industry. Only 10% is used for the production of fruit and vegetables for human consumption.
So far as greenhouse gas emissions.
Animal agriculture is responsible for 18% of all greenhouse gas emissions  (3) – more than all transportation combined. A plant-based diet can cut your carbon footprint by a full 50%.
Regarding land conservation.
Livestock covers 45% of the Earth's total land. (4) One and a half acres of land can produce 375 pounds of meat or 37,000 pounds of plant food. So, a meat eater requires 18 times the amount of land necessary to feed someone eating plant-based. (5)
What about species extinction?
Animal agriculture is also a leading cause of species extinction. More than a hundred animal and insect species are lost every day (6) from rampant rainforest destruction. This is a devastating blow to the biodiversity essential to maintaining our planet's healthy ecology.
The dirty on waste pollution.
7 million pounds a minute of excrement are produced by animals (7) raised for food in the U.S. In fact, a farm with 2,500 dairy cows produces the same amount of waste as a city of 41,000 people. Seriously.
Regrading marine life destruction.
As many as 40% (63 billion pounds) of fish caught globally every year are thrown out, (8) and scientists say we could see fish-less oceans by 2048. (9) Additionally, the waste runoff from animal agriculture leads to ocean dead zones  (10) of  massive algal blooms so oxygen deprived that no animal life can survive.
On the matter of deforestation.
Animal agriculture is responsible for up to 91% of Amazon destruction. (11) One – two acres of rain forest are cleared every minute for grazing and growing feed for livestock. This decimates our planet's priceless lungs, responsible for pumping our atmosphere with the oxygen we will not survive without.
Eliminating world hunger.
We are currently growing enough food to feed 10 billion people. (12) The U.S. alone could eliminate hunger by feeding 800 million people with the grain that livestock eat. (13) Hunger isn't a scarcity issue, it's an allocation and distribution issue.
However after that onslaught of facts let's check back in with that ONE question?
If you could be fit, strong, happy and healthy without causing unnecessary harm to another living being why wouldn't you?
Tim I've heard the main reason you are not vegan, is because you have found no culture that thrived on a purely plant based diet.
I've heard another gentleman I have immense respect for cite this same reason, Sam Harris.
Yet this reason does not stand strong for several reasons.
First, I'll defer to someone with so much more knowledge than myself, Dr Michael Greger author of 'How Not To Die' and creator of the amazing resource nutritionfacts.org. To quote from Dr Greger's 2017 article: What do all the blue zones have in common?  
"If you look at four of the major dietary quality scoring systems, which have all been associated with extending lifespan and lowering heart disease and cancer mortality, they all share only four things in common: more fruit, more vegetables, more whole grains, and more nuts and beans. They are all built on a common core of a diet rich in plant foods, whereas opposite food patterns, rich in animal foods and poor in plant-based foods (in other words, the Western diet), is associated with higher risks. So, we need to optimize the food environment to support whole grains, vegetables, fruit, and plant-based proteins.
That's one of the things all the so-called Blue Zones have in common: the longest living populations have not only social support and engagement and daily exercise, but nutritionally, they all center their diets around plant foods, reserving meat mostly for special occasions. In fact, the population with perhaps the highest life-expectancy in the world, the California Adventist vegetarians, doesn't eat any meat at all."
In fact both the The American Dietetic and the British Dietetic Associations which are the largest bodies of diet and nutrition professionals in both countries have categorically stated that: "A vegan, plant based diet is nutritionally adequate, healthy and safe at all stages of life including pregnancy."
Next, taking aside these Blue Zone populations because some might still consume small amounts of animal foods on "special occasions" what about all the 100% plant based / vegan athletes now evident globally? Surely their results cannot be denied? I'm so excited for the (eventual!) release of The Game Changers movie to help further dispel the tightly hung myth that you need to eat animal products to be fit, strong and healthy. In the mean time vegan athletes like my recent podcast guest world record marathon runner Fiona Oakes are quietly yet relentlessly smashing the stereotype that veganism holds you back from anything.
Finally, it strikes me that someone such as yourself Tim, the self-described "human guinea pig" is exactly the person who could nail a healthy plant based diet IF doing so was aligned with your beliefs and values. 
Three: Do you see the value in doing the single most effective thing an individual can do to positively impact climate change?
Climate change is arguably the greatest problem facing our planet right now. Acclaimed author Yuval Noah Harari states "There are three big challenges facing humankind in the 21st century" "They are: nuclear war, climate change and technological disruption, especially the rise of artificial intelligence (AI) and bio-engineering."
Climate change is one thing each and every one of us can positively impact. Not just by reducing our personal carbon footprint also by adding our voice to the growing number of humans who believe it is our responsibility to be caretakers rather than takers.
The U.N. believes that a global shift toward plant based food is vital if we are to combat the worst effects of climate change. As already mentioned globally, animal agriculture is responsible for more greenhouse gases than all the world's transportation systems combined. (14) As reported extensively (yet this quote is from livekindly.co) "A new study published in the journal Science (15) details the largest ever analysis of the impact that food production has on the planet. The study concluded that ditching or reducing animal products in the diet and in commodities is the single most effective way to reduce one's environmental impact."
As insurmountable as any problem seems I believe there is always a tipping point however it takes the commitment of many individuals to force that tipping point. For better or worse some individuals are hugely more influential.
Accordingly I was ecstatic to listen to episode 346 of The Tim Ferriss show with James Cameron and Suzy Amis Cameron: How to Think Big, Start Small, and Change the World where you "give some air time to discussion of plant based diets."
Suzy and James, discuss OMD (One Meal Per Day) and I love that they are making healthy plant based eating accessible to the masses. However for the person who does not do things by halves there is a lesser talked about, unexpected benefit to plant based eating that is more likely experienced when you jump in 100%. At least for a period of time. I'm wondering Tim, are you up for trying it?
Removing animal products from your plate opens your heart. It makes you more compassionate both to the individuals (not products) you used to see as food and also to your fellow humans. I would have thought that sounded "cheesy" a few years ago. Even though I was vegetarian for "ethical reasons" I still had emotional blocks up. Perhaps to fortify my mistaken belief that "I need eggs and dairy for protein, calcium, B12 and omega 3's."
Time and time again I hear of individuals who stop eating animals products NOT for the animals.
Perhaps like Rich Roll and Simon Hill they do it for their health.
Maybe like James and Suzy Amis Cameron they do it for the environment.
Potentially the choice is made to prevent human suffering– either via starvation perpetuated by our grossly inefficient food system which sees food cycled through the bodies of animals to produce protein for human consumption at as little as 1/16 of the volume as if we just fed that food directly to humans. Let alone if we were to manoeuvre away for mono-cropping and grow produce suited to the land it's grown own in a diverse and sustainable manner as detailed in the amazing site Truthordrought.com. Or maybe it's a recognition that to hold feminist values and support the forced impregnation, separation of mums from babies, slavery, mutilation and eventual murder of animals with your food choices is entirely incongruent. Not to mention the horrific post traumatic stress inducing conditions that slaughter house workers endure and the abysmal polluted living conditions inflicted on generally low socio-economic communities surrounding factory farms and their fetid cesspools of waste.
After a period of time removed from the "carnist" culture the super vet majority of us have been indoctrinated into (again, credit to Dr Melanie Joy for coining the term that describes the invisible belief system that conditions us to eat certain animals) many individuals experience ("cheesy" alert!) an awakening to the pain and suffering of those unlucky individuals they used to view as expendable commodities. 
As painful as it can be to live with full knowledge of the horrors humans unnecessarily inflict on animals it's not possible to un-see the truth. 
Thankfully the way of living which seeks to exclude, as far as is possible and practicable, all forms of exploitation of, and cruelty to, animals for food, clothing or any other purpose – YES VEGANISM – is also a way of living that allows the compassionate human (and I believe we are naturally born with compassion) to live a congruent, mindful, open-hearted life aligned with our core values and beliefs.
Yours passionately and compassionately,
Kate Galli.
That's it for today in Healthification. Huge thanks to YOU for sharing today with me. I appreciate it with all my heart.
If you've enjoyed this show and gotten value out of it I'd super appreciate it if you pop over to iTunes and leave me a review. It helps other people find Healthification and it really does inspire me to power on with the weekly and sometimes twice weekly episodes.
The Healthification podcast is proudly bought to you by my FREE 'Easy Vegan' plan. It took me 25 years to transition from a meat eater to a happy, healthy Vegan! You can do it in just 3 days with  my simplified 'easy vegan' plan!  Get the fit, strong, and healthy plant based body you deserve… while avoiding ALL the mistakes I made along the way!
Till next time, remember Creating a body and life you love is Freedom. (If this ex-carb queen, NON-genetically gifted, naturally uncoordinated VEGAN-chick can do it – so can YOU!!!)
If you liked "Is Tim Ferriss Open To Living A Fit, Strong, Healthy Vegan Lifestyle?" you'll also like: Myths About Farming and The Drought.
If you're yet to share the Healthification love – just click here to zip over to iTunes and leave an honest rating and review. It'd help me out big time. With gratitude, Kate.