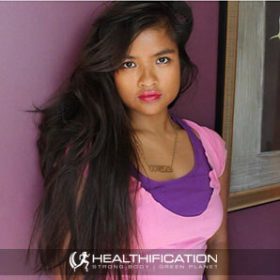 Podcast: Play in new window | Download
Subscribe: RSS
I've admired todays guest from a far for a while now. Pat Bateman is a fiercely articulate and uncompromising force for animals rights.
However Pat is not just a powerful advocate for total animal liberation… via her YouTube channel previously 'Vegan Asylum' and now "That Vegan Lawyer" she address's even the most controversial subjects and heads up – we go there today. In addition to sharing some of Pat's vegan and animal activist journey we also discuss being unapologetically vegan and a subject I'm highly uneducated in: Womens rights and Islam.
There is adult language in todays show too so please be warned. Are you up for it? I hope so. I really enjoyed this chat. 
In this interview we cover:
The particular moment when Pat knew she needed to be Vegan.
What would Pat tell her 16 year old self now.
What Pat does when / if she feels overwhelmed by the scale of animal exploitation.
What was Pat's first form of activism and what / who prompted it.
What's been the most challenging moment of Pat's activism journey.
Women's rights and Islam. 
How Pat handles negative feedback. I loved her view on this one!
Ex-Vegans!
Strong female role models in the animal rights movement.
WOW, I'm back an my own and I've moved to the shade for this outro as far out was I sweating! Women's rights and Islam. Yes, we went there and I was well out of my depth. However, although I may not yet be able to articulate it well I really do agree with Pat's reasoning and wholeheartedly believe that no atrocities should be too taboo to discuss.
Rather than being prohibited or fearful of speaking out against atrocities those of us who enjoy life free from such abuse and discrimination are surely well placed to speak our minds freely and advocate fiercely for our sisters? Beyond "well placed" I'd say we have a moral obligation.
It brings to mind Martin Luther King's claim, "one has a moral responsibility to disobey unjust laws." 
I know I'm going to have a fair bit of self reflection after this show. I hope you found it to be valuably challenging too. Pat and I discussed the notion of most effective verses going uncompromisingly with your heart and your ethics. It's something I think about a lot. Equally there's the consideration of just going with what doesn't get you hate / push-back. Surely a life well lived is more proactive than that?
Currently I'm of the mind that I want to continue to have these conversations with a diverse range of guests and a diverse range of vegans and animal rights activists. Both the more chill, non-judgemental plant based advocates and the more forceful unapologetically vegan activists have a vital role to play. I want to learn from them ALL. I respect them ALL. I also want to learn from the unapologetic carnists. Those are conversations for down the track however putting it out there – I'm certainly up for them.
For now though if you liked Pat's vibe please check her out online via That Vegan Lawyer on Youtube and also ThatVeganLawyer_ on Instagram.
You'll find her via Pat Bateman on Facebook. I particularly recommend Pat's Youtube video with her mum: Should White People Be Allowed To Criticize Islam?
A couple of other vegan legends (!) Pat mentioned:
In relation to Womens rights and Islam:
Why Don't Feminists Fight for Muslim Women?
Ok. That's it for today in Healthification. Huge thanks to YOU for sharing this week with me. You rock and I appreciate your support!
The Healthification podcast is proudly bought to you by my FREE 'Easy Vegan' plan. It took me 25 years to transition from a meat eater to a happy, healthy Vegan! You can do it in just 3 days with  my simplified 'easy vegan' plan!  Get the fit, strong, and healthy plant based body you deserve… while avoiding ALL the mistakes I made along the way!
Till next time, remember Creating a body and life you love is Freedom. (If this ex-carb queen, non genetically gifted, naturally uncoordinated vegan chick can do it – so can YOU!!!)
If you liked "Being Unapologetically Vegan with Pat from That Vegan Lawyer" you'll also like: Liberation Through Meditation with Lucy Verde Roze.
If you're yet to share the Healthification love – just click here to zip over to iTunes and leave an honest rating and review. It'd help me out big time. With gratitude, Kate.