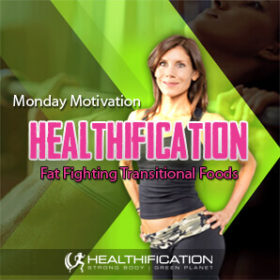 Podcast: Play in new window | Download
Subscribe: RSS
Today's show is devoted to my fellow emotional eaters!
To YOU, if you get huge, decidedly disproportionate and indisputably irrational pleasure from food. 
Like the weekend I spent in Melbourne recently which saw me pounding the pavement early Saturday morning in search of not that stunningly unique boutique or funky new plant based cafe but rather the gorgeous cape-seed rolls from Bakers Delight that I'm in the habit of devouring each weekend in Sydney.
I'm serious. So serious in fact that I also stalked the streets of Shepparton in country Victoria the next morning still on the hunt for my illusive cape-seed rolls. Sadly it was to no avail as the Melbourne outlet of Bakers Delight "Does not bake cape-seed rolls on Saturdays" and of equal disappointment the Shepparton outlet "Does not bake cape-seed rolls on Sundays."
"OH NO!!! You must be joking??" I choked out. Mortified beyond reason. 
The lady in each store understandably thought I was bonkers.
So you see, I am an Emotional Eater.
One of the many tactics I've deployed over my years of emotional eating – is the concept of:
Fat Fighting Transitional Foods.
Today I'd love to share with you 4 categories of Fat Fighting Transitional Foods and how you can use them to your best body gaining advantage. 
ONE: Processed Low Caloric Density Fake Food.
These foods have certainly has their place in my life.
Although they have a low or at times non-existent nutritional value they can have a very high emotional value.
I'm talking about diet soft drinks, sugar free lollies, zero fat yoghurt and even low carb protein bars.
The stuff you can guzzle guilt free – well, guilt free so far as wondering "Will this make me fat?" that is.
The value in these Transitional Foods? They can bridge the gap between a processed high caloric density food and the one ingredient alternative you might be working towards. So perhaps you're not quite ready to leap from Sweet Chilli and Sour Cream Potato Chips to Kale Crisps? My in-between were these toxic smelling sour cream and chive protein crisps. In hindsight they were pretty gross however at the time I liked they I could dig into a bag at the movies and satisfy that fake fix.
The concern? They potentially fuel the less ideal cycle. Encouraging your cravings for sweet, salty, fatty and fake. 
TWO: Fake Meat.
I've never been a fan of manufactured burger and sausage substitutes that masquerade as meat. I can see the appeal though.
Although they tend to be pretty highly processed they are convenient. 
It's much easier to rock up at a BBQ with a packet of something ready to roll… rather than make your own alternatives from scratch.
In additional these substitutes often have the protein box ticked.
The value in these Transitional Foods? They are easy and convenient. I've heard there are now some that taste good! I'm yet to confirm that personally however I have heard… 
The concern? They distract you from creating the ideal, one ingredient based alternative. I genuinely do not believe something from a packet with unrecognizable ingredients should be a long term part of your eating routine.
THREE: Unsustainably Ideal.
Often these are the options that cost too much or take too much time. 
On the plus side they taste great and they can also pack a powerful macro and micro-nutrient punch.
So these might be the deli or cafe bought salads. The vegan pesto that costs $10 per tiny jar. My unsustainably ideal was the grilled fish I ate each day when I was first able to eat again after a severe bout of gastro. It was during the one year fish-eating-phase I transitioned through between eating Vego and choosing 100% Plant Based.
To paint the (distressing-sick-scrawny!) picture I lost nearly 10 kilo's in less than 2 weeks. Most of it muscle.
As soon as I was able to eat again my mission was to eat and exercise my way back to my ideal weight as quickly as possible. I couldn't face cooking fish however buying it cooked was fine. Though unsustainable.
 The value in these Transitional Foods? They create the habit of eating great food. In the same way that perhaps you can't afford a Personal Trainer 2 hours a week… seeing one to get you into a winning routine can absolutely be to your benefit. Once you start to see results you might even be able to convince yourself that the extra time, effort or money is a worthwhile investment. 
I see Unsustainably Ideal as the option (the only one on this list) that I will revisit from time to time. Perhaps I'll spend more food prep time than I should when I'm on holiday… because I have time and I don't know where to buy my usual staples. Or maybe I'll spend more on bought baked veg, salads and smoothies when I'm extra busy with work… because it's better than resorting to my previous quick-easy-yet-NOT-ideal refined carb habits.
The concern? You do still have to come up with the alternative that you can maintain. So while you're buying those unsustainably ideal items it's worth thinking about how you can in the future (the nearish future!) recreate them for yourself.
FOUR: Ethically Unideal.  
This is about what YOU decide to be ethical. Zero judgment.
I now think of the foods I used to rely heavily on as a Vego as ethically unideal. I knew that even though I only bought free range organic eggs there must be some suffering involved to produce those eggs. I pushed the thought out of my mind. I focused on how much better the chooks laying my eggs had it than those poor factory farm birds. However there was still the nagging question: What about all the little baby boy chicks that can't lay eggs??
Equally, I happily demolished 250grams of cottage or low fat ricotta cheese a day.
It was a good transitional option from high fat cheddar and provided the protein I was no longer getting from meat. However there was still a disturbing in-congruency eating away at me. I constantly questioned myself: So you're Vego for ethical reasons – does that mean you're down with the crate to plate process that is also inflicted on the animals who produce your eggs and dairy?
The value in these Transitional Foods? Whatever eating approach you're working towards you need to progress at your own pace.
The food I consumed as a Vego allowed me to see results that motivated me to continue. I could have seen those results eating the way I do now however:
A). The foods I rely on heavily now such as: Raw Vegan Protein Powder, Hemp and Chia seeds, Sprirulina and Nutritional yeast were not as widely available 20+ years ago. I also believed (incorrectly) that my current go to good fats like cashews and avocado would make me fat.
B). I likely-almost-100%-CERTAINLY (!) was not ready to go from meat and bread 3 times a day teenage Kate to the high protein low carb primarily one ingredient plant based approach to food I now follow.
The concern? You can get great results with ethically unideal. However it's important for YOU to decide what's right for you and to respect your reputation with yourself. I hope that makes sense? It's natural and normal to change your mind. To believe one thing wholeheartedly today and then when presented with new information to believe something different tomorrow. Changing your mind when you get better information isn't weak. It's smart. It takes strength to seek out the information that might not support your current beliefs and base your decisions on the facts from both sides rather than the facts filtered as you would more conveniently like them to be.
You know I'm speaking from experience. The thing that eats away at you is when you believe one thing and act out of alignment with that belief. 
To get actionable today, is there a category of Fat Fighting Transitional Foods you could be using more effectively to your best body gaining advantage? Or here's an even better question because I do feel weird recommending to you:
Fat Fighting Transitional Foods #1: Processed Low Caloric Density Fake Food.
Fat Fighting Transitional Foods #2: Fake Meat.
Fat Fighting Transitional Foods #3: Unsustainably Ideal.
Fat Fighting Transitional Foods #4: Ethically Unideal.  
So, that better question: Is there a Fat Fighting Transitional Food you're ready to transition out of (!) to an awesome one ingredient alternative… and to your best body gaining advantage? 
If you liked Fat Fighting Transitional Foods, you'll also like: Fibrous Friends: Quick and Easy Fat Fighting Vegetables.
If you're yet to share the Healthification love – just click here to zip over to iTunes and leave an honest rating and review. It'd help me out big time. With gratitude, Kate.