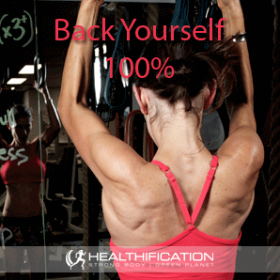 Podcast: Play in new window | Download
Subscribe: RSS
I have an admission to make and if you're of the impression that I'm a super disciplined person you're in for a shock! Last night at exactly 2am – a mere 3 hours and 51 minutes after I put myself to bed – I woke up feeling decidedly rubbish.
All self inflicted so no sympathy needed. I'd caught up with a mate I hadn't seen in at least 12 months and a couple of drinks turned into a few more and a much lighter shared meal out than the huge feast I tend to prepare for myself!
Side note: I'm one of those people that really doesn't like to share my food. Anyway, for some reason I broke my own guidelines (eat at home – bed 7 hours before get up time – don't share food because you always feel underfed) and by all accounts it looked like I'd be paying for my decision.
Todays show was inspired by a dear podcast listener – big shout out to you, Amanda! – today let's cover:
Preventing A Cheat Meal Becoming A Binge Fest!
So, to take us back… it's 2am on a Monday morning, I'm due to get up at 4.15am and I'm feeling ultra-rubbish.
Because I have a strong emotional attachment to food from time to time I mistakenly believe it can solve any number of problems.
Although rationally I know that really food only solves hunger while fuelling my body with vital macro and micro nutrients – despite that – I have been know to use food to solve: A Hangover. Stress. Tiredness. Disappointment. Procrastination. And any number of other feelings and emotions.
Here's the thing… Sunday is Glorious Cheat Day for me.
If I had woken up at 2am – feeling super-ultra-rubbish – knowing I had to be On Game for my first client at 5.45am any left over cheat food in the house would have not stood a chance! That's step one of…
4 steps to Prevent A Cheat Meal Becoming A Binge Fest:
Step One: Portion Control and NO LETHAL LEFTOVERS!
If you're a fan of a cheat meal, making it work for you long term and sustainably necessitates either:
A) Eating out (and no 'Doggie Bags'!)
B) Buying only the portion you're happy to consume that day.
Basically it's a matter of ensuring you have no lethal leftovers!
The cheat meal should be something you enjoy and appreciate however not an outta-control-spiral into a guilt and regret inducing binge fest.
The very nature of desiring a 'Cheat Meal' indicates that you (as do I) have an emotional attachment to food.
That's cool… and normal… however it does need to be managed. Even out-planned.
Step Two: Love Every Meal so You're Not CRAZY CRAVING the Cheat.
While we're talking planning it's not just a matter of ensuring your home is a lethal leftover and trigger food free zone.
If you're going to stop the cheat-meal-binge-fest-spiral then it can't just be about the joy of the cheat. I'm a fan of loving every single meal. In fact today is my birthday. I'm not big on celebrations and really I treat it as a normal working day however I did consider: "What would I most love to eat today?"
Now perhaps this is sharing too much – you might think I'm weird! – however it's never really so simple a question for me.
Perhaps I might start off with: What would taste best and be most pleasurable during the actual eating? …however, that consideration is always followed by: How am I going to feel after the eating? …and even: How will this choice effect my goals?
The fact is I want to enjoy generous, high value, tasty meals. Meals that I can fill full yet 100% guilt free after.
Of course, if it's YOUR birthday and you want cake – go for it! – my point though, is that the goal is to get to a point where you really do enjoy your (almost!) every meal so that the cheat meal does not have to be such a big deal.
Step Three: Gradually UPGRADE The QUALITY Of Your Cheat Meal.
When I first experimented with the idea of a cheat meal I included many of my most fav fake and processed foods. Stuff like hot chips, Maltezer chocolates and the famous Aussie classic ice-cream… The Golden Gaytime!
You've got to move at your own pace however personally I found including a little of that food made me crave more of that food.
I started to feel a little incongruent fuelling my body with only the best stuff all week and then inflicting processed crap-o-la on it each weekend. It also gave me an unlimited pool of rubbish food to pick from: If nothing is off limits how do you ever choose what to have?
How can you possibly satisfy every craving you've put off all week to save until your weekend binge?
Extra crispy hot chips rock but so do Red Rock crisps!
Maltesers are the bomb but how good are dark chocolate Lindt balls?
I love a Golden Gaytime but WOW, what about that new salted caramel Magnum…?
And what about portion control? These things have such a high caloric density and yet are manufactured to be as addictive as possible… it's near impossible to have just one serving.
If you find yourself sacrificing too much brain time to what and when and how much, I highly recommend upgrading the quality of your cheat meal.
Where possible choose home made with love or restaurant quality or (as I do!) from that gorgeous little organic bakery rather than produced on mass crap-o-la.
Step Four: Plan The Next NORMAL DELICIOUS Meal.
One of the good things about a cheat meal is that you can rely on it each week. You don't get to feel deprived. For a start you know you're only ever a few days away from cheat day and equally you're loving every other meal too right?
You do need to make it as easy as possible to conspire for your success though.
The meal or few after a cheat meal is that time when potentially you may have that little bit more of a taste for 'off the plan.' As such it's the time where you want the most easy and natural path of least resistance to be the best food decision.
If the path of least resistance is cooking that omelet you've got premixed in the fridge you'll likely choose the omelet.
If however that fridge is bare… and you just had a burger and chips for lunch… and now it's past dinner time… and you've got an early start… AND the day's a right off now anyway right???
In that scenario the path of least resistance may well be a kebab on the way home.
To conspire for your success it's important to have your post cheat meal planned. Which reminds me of a final consideration:
Cheat Meal should absolutely NOT be such a massive demolish session that you feel a need to skip the next couple of meals!
That's a sure sign you've gone too far.
Talking of too far… it's an exaggeration, because: You're only ever ONE good meal from being back on track.
That's what I reminded myself as I crawled outta bed at 2am this past Monday morning. And as I left my apartment, jumped in the elevator and headed to my letterbox!
You see there are from time to time good things to be scavenged from my letterbox in the middle of the night…
This particular Sunday I'd hidden Mondays roasted cashews in the letterbox so that I'd keep my greedy mitts off them till I left for work at stupid o'clock Monday morning! As it happened I devoured several large serves in a hang-over induced haze… However it's cool because: as I just shared you're only ever ONE good meal from being back on track.
In addition I do take my own advice and:
Step One: Portion Control and NO LETHAL LEFTOVERS! …means I know that what's left of that bag needs to last me the next 6 days so by the end of the week I'll be on track with cashew consumption!
To recap those other steps to Prevent A Cheat Meal Becoming A Binge Fest:
Step Two: Love Every Meal so You're Not CRAZY CRAVING the Cheat. 
Step Three: Gradually UPGRADE The QUALITY Of Your Cheat Meal. 
Step Four: Plan The Next NORMAL DELICIOUS Meal.
To get actionable today, are you a fan of cheating? Or treating? If you are the question I'd love you to consider is:
How do you feel after your planned cheat or treat meal?
If you feel happy and satisfied and ready to power onwards with a week of great fuel for your body, that rocks. In my mind that's the goal. If you feel like you've got a little room for improvement then that's all good too. It's the action step for today.
Step one is a fab place to start. It's time to practice portion control and lay off the lethal leftovers!
That's it for me today. Thanks so very much for spending this time with me. I hope you can join me for the Friday show where I'm covering: Vegetarian IRON BOOSTERS. 
If you liked this you'll also like: How To Use Cheat Meals (thrive regardless of The Temptation Zone!).
If you're yet to share the Healthification love – just click here to zip over to iTunes and leave an honest rating and review. It'd help me out big time. With gratitude, Kate.