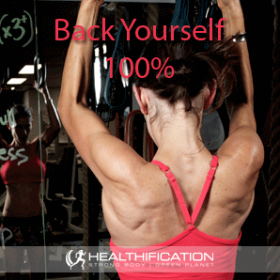 Podcast: Play in new window | Download
Subscribe: RSS
This is the show notes page / audio version for Part 2 of: 101 Ways To Cut Carbs When Eating Out. 
I have the complete transcription for BOTH Part 1 and Part 2 here:
Just to recap… we covered:
=> How To Cut Carbs at BREAKFAST.
=> How To Cut Carbs at LUNCH.
=> How To Cut Carbs at DINNER.
=> How To Cut Carbs at SNACK TIME.
=> Lower Carb ALCOHOL.
=> How To Cut Carbs IN ADVANCE TO EATING OUT.
AND just to emphasis… I don't recommend cutting ALL carbs and trying to enforce 100% carb free meals on yourself!
Many carbs are super valuable for your body and some in fact can be enjoyed in limitless quantities.
Those FREE CARBS are delicious, nutritious: Fibrous Veg. If you don't believe me check out some of my fav high protein vego salads using fibrous veg here!
The carbs to cut are craving causing, body fat storing: Refined Carbs. Like sugar and white flour. The stuff that provides zero value for your body and has been manufactured to be as addictive and as impossible to stop once you start eating as possible.
Cutting refined carbs out of your day to day eating is the simplest way to shed body fat and keep it off while still enjoying plenty of delicious food in generous quantities that never leaves you feeling hungry or deprived.
You'll find I'm cutting the starchy carbs in these suggestions too. They are not bad.
Any one ingredient food is better than a fat-free-sugar-free-value-free processed alternative (!) however in this show I'm focusing on the highest bang for your fat burning buck low carb choices.
Again, you can check out the full MEGA post here, 101 Ways To Cut Carbs When Eating Out: 
To get actionable today, How about we go with: How To Cut Carbs IN ADVANCE TO EATING OUT?
I'd love you to know-Find-HUNT-DOWN (!) the better eating option in your area. The alternative to that last time you found yourself in an unplanned carb-fest. I'd also be really curious to know just how creative are the restaurants near you?
Is it easy – once you put your mind to it – to find the better options? I hope it is. I know it will be with time.
You can let me know via the comments below.
That's it for this week in Healthification. Thanks so very much for spending this time with me, I genuinely appreciate it.
If you liked this you'll also like: How To Cut Carbs To Lose Weight
If you're yet to share the Healthification love – just click here to zip over to iTunes and leave an honest rating and review. It'd help me out big time. With gratitude, Kate.