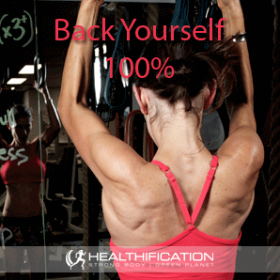 Podcast: Play in new window | Download
Subscribe: RSS
Recently I saw an e-card with the quote "I'm frantically rushing home to relax."
I thought WOW that's so me! I bet I'm not unique in this regard. In today's show I'm weighing-in on: Chasing Calm.
It's sort of an oxymoron right??
However I chose it with volition because too often that's exactly how it feels. 
Perhaps because calm is not one of my natural strengths I really admire it in others. It inspires respect. It's attractive. The calm person even has the ability to inspire calm in others.
My goal with todays show is to explore calm and hopefully find some ways to more embrace rather than chase calm ANDin doing so avoid (as much as possible) the antonyms to calm like: frenzied, stressed and even overwhelmed.
I have 4 steps for you today to embrace calm and for fun it's another acronym show.
C.reate Habits: The thing I notice as I get older is that the calm people I know are absolutely not the people with the least happening in their lives. Equally the stress-heads-I-love-to-avoid that can turn anything into a drama often are so very talented at creating drama because there is not much else happening in their lives.
Yes, I'm being a little harsh… however the positive to take from my slight generalisation – in fact the actionable item to implement is that: The first step to embrace calm is to create calm nurturing habits.
Regular non-negotiable parts of your daily and weekly routine. Those little habits that you can rely on. No matter what's happening in your day, week, MONTH (!) you know you've got that "it's ok to be calm and just chill" time coming.
=> perhaps mediation.
=> maybe a walk in nature.
=> possible a bubble bath.
The thing with scheduling these habits is that in addition to knowing you've always got them to look forward to, the calmness they nurture DOES actually starts to filter into your day to day attitude. Regularly practicing calm means you are better placed to exhibit calm in the UN-calm situations that will get thrown at you.
A.ligned With Values: This may sound a little less obvious. It's been my experience however that the guaranteed way for me to feel UN-calm is when I'm acting or living out of alignment with my values. I cover values and how they will either help or hinder your attainment of your body gain goal in the #095 show.
Living aligned with my values just help me feel right. Congruent. Calm.
If you're not sure of your values I recommend checking out the 095 show.
Here are a few examples of values that may resonate though…
=> Freedom. My personal #1 value. When I feel I don't have freedom in my life be it freedom of time or financial freedomor the freedom that great health affords me or freedom of thought and speech… I feel super-crazy-anxious-stressed-UN-calm.
=> Passion. Although passion in itself actually shows as a result when I searched the antonym for calm… as a value to be lived, when I'm not experiencing passion in my life either passion for my career, my relationships, the city I live in… I feel a deep and brooding – debilitating – sense of unease-discontent-and-Yes-UN-calm.
=> Integrity. Again, you've likely been there. I know I have. When you do something either consciously or even by mistake and on analysis it's in conflict with your personal sense of integrity. It doesn't meet the standards you generally hold yourself too.
Your know where I'm going by now (!) it feels wrong. In-Congruent. Supremely-UN-Calm.
L.isten To Your Body: Making this step work for you comes down to a willingness to take 100% responsibility and answer to your bodies best interests – your long term goals AND not be swayed by excuses and what might seem appealing in the moment.
When you're coming from a place of respect. From believing you and your body are a TEAM. I know that may sound funny however: Have you ever tried to beat, deprive, trick or restrict your body into submission? 
Ok, that is not what I'm advocating!
All I mean is listen to that time when you know your body just needs to chill.
=> To curl up in bed for an extra early night instead of head out for the dinner and drinks you really should go to.
=> To skip that intense group training session and instead go for a cruise'y walk along the beaches.
=> To take the afternoon off and catch up with a mate… or with a great book.
M.usic: It's no coincidence that when I'm trying to fire myself up for a training session I'll chuck on Eminem or The Beastie Boys or The Prodigy. It's exactly the music I wouldn't listen too if I were striving for calm!
Music really has got to be the most simple. easy, zero-effort-required way to choose or change your mood.
Perhaps it's not coincidence that as I often find myself "frantically rushing home to relax" on a Saturday afternoon it'salso the time when I just finished work for the week AND just powered through a big workout that inevitably needed some seriously loud and Passionate?-Eminem-type music to be followed my about the 20th business podcast of the week to overwhelm my mind with as I race home. Hmmm, perhaps the walk home at the end of the week could be time for calm music?
Even NO music?
I think I'm going to give the M-step a dual meaning. Music is certainly valuable although also I think it's important to be MINDFUL of what you're connecting and connected to. 
To be Mindful of the way that music, podcasts or annoying-talk-back-radio WILL affect your mood. With mindfulness comes the opportunity to choose to embrace calm more often. To perhaps even schedule a weekly 24 hours of digital detox as I now (and only recently!) do.
To get actionable today – ok, I'm torn – as much as I want to get all actionable on you… well today is about the Calm.
So let's leave today un-actionable. To stop chasing and start embracing.
That's it for me today. I hope you can join me for the Friday show where I'll cover: Fat Loss Tips: My 5 Best Quick Fixes.
If you liked this you'll also like: How To Program Your Thoughts To Create The Fit, Lean, Healthy Body You Were Born To ROCK 24/7 365 Days.
If you're yet to share the Healthification love – just click here to zip over to iTunes and leave an honest rating and review. It'd help me out big time. With gratitude, Kate.