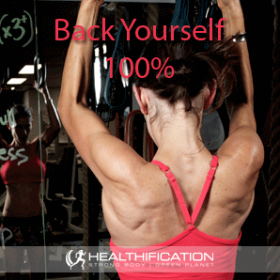 Podcast: Play in new window | Download
Subscribe: RSS
This week I tackled a fear that's been leeching my energy for years now.
It sounds stupid admitting that. Although I'm guessing you can relate. You know that thing you know you should deal with. It's constantly at the back of your mind however never quite urgent enough to deal with right now, Today.
Talking of stupid before I share my fear I'll reveal what prompted me to tackle it.
Last week I saw a psychic. I'd been planning to do something different over the long weekend.
I thought I might go horse riding.
I'm a bit of a sceptical optimist. Is that an oxymoron? Anyway this lady felt legit. Genuinely lovely and I don't think my opinion was colored by her certainty that Mr Tall, Dark and Handsome is about to rock into my world.
Beyond Mr Tall, Dark and Handsome… and an insistence that I make time for my childhood love of horses – do you think Mr Right is a cowboy?? – this psychic made me promise I'd get my eyes checked. My eyesight is bad. To the point where I just don't recognise people from a distance however it's a problem with the message to my brain so glasses don't help. Or as a child they didn't help.
So, even though for years the people nearest and dearest to me had been urging me to check if there's anything that can be done now to improve my eyesight it took a stranger – a medium and psychic – to get me to take the plunge.
In today's show I'm covering: FEAR. Which very often presents as False Expectations Appearing Real.
As we progress with today's show I'd like you to have YOUR fear in mind. Let's go with the one that first came to mind.
The one that is constantly at the back of your mind and as you continue to ignore it it's gradually gaining strength. Its power is in the unknown. Not having all the facts makes this fear seem beyond your control. However the truth is that is 100% false.
Knowledge is power.
Lets test it. That fear you're thinking of? When you don't have all the facts do you play it down in your mind? Or does your excitable imagination start to run away with worse case scenarios instead?
I know my natural inclination is to imagine the worse. Especially when a psychic tells me to sort my eyes out. I assumed she saw I was going blind. Logical right?
Wrong!!!
The thing is when you get all the facts then you're in a position to tackle fear head on. Because you know I'm partial to three steps, in this fear tackling show lets roll with that format:
Step one: Get the Facts.
As I mentioned, fears power is in the unknown. Whether it's my fear of getting my eyesight tested or perhaps YOU have a fear of giving your body gain goal your very best shot. A fear that maybe it's too hard?
Or perhaps that you don't have the discipline and determination it takes?
Or possibly that you'll give it everything you've got and still not succeed?
Regardless of what the fear is it's human nature to expect the worst when you don't have the facts.
=> Maybe that achieving your goal means hours of tedious, hateful hard exercise every day… always being hungry andnever being satisfied?
=> Perhaps that because you've tried and stopped in the past means you're just the type of person to give up again… so why bother?
=> Possibly that trying your very best and not succeeding the first time makes you a failure and disqualifies you from ever getting a chance to try again?
Now perhaps these fears seem a little irrational – however that's the thing: THERE IS NOTHING RATIONAL ABOUT FEAR!
Step two: Take Action.
Any action. There's a reason we say frozen with fear. It doesn't matter how small the step forward you take is, it will start to melt the fear.
When I look at my fears they are either fixated on the Past OR the Future. So perhaps you're fearful of repeating a past mistake or painful experience? Or equally as debilitating you might be focusing purely on those worst-case-scenario future expectations?
Taking action puts you in the present. It's progress. It's proof that you have some level of control. 
At the very least you have control over your response. To be victimised by your fears or grow stronger and more self certain because of them. When you look back at the things that have been most fearful in your life isn't it true that each fear you conquer – even if you'd rather not to have had to deal with it – has at least made you stronger?
I look back at those worst times and they give me faith to know I have the goods, the grit to back myself and to tackle todays fears.
Regardless of how much of a fearful situation is within your control, some component of it is.
=> If committing to joining the gym is fearful then go a a 20 minute walk, today.
=> If a healthy-lifestyle-forever sounds daunting then give it a go for 30 days. Those fear constraints are of your own construct. If you don't like the results you can go back to the way it was. It's always your choice.
=> If you're of the belief that trying once and not succeeding makes you a failure then please let's get actionable right now! I bet you can come up with half a dozen things you now excel at that you were originally rubbish at.
Step three: Embrace Gratitude.
Gratitude is the instant antidote to fear. I'm a fan of getting the facts and taking action however if you want a quick fix, GRATITUDE is your solution.
You simply can't feel both Fear and Gratitude at the same time. So the more you make gratitude a part of your life the less room there is for fear. I dedicated the #011 to Gratitude.
I regularly see this play out with people who at a surface level have plenty to be grateful for however they focus on their fears rather than everything there is to be grateful for and you know what?
What you focus on expands.
That means their completely irrational fears expand to the point where there appears to be no room for gratitude.
The great thing about gratitude is, it's your choice how huge or tiny the things are that you choose to be grateful for.
=> I had a positive experience at the optometrist. He didn't make me feel rubbish about my eye which the last gent (probably unwittingly) did. So I'm grateful for that.
=> Although glasses still make only a very marginal difference – really not enough to warrant getting them – I'm genuinely supremely grateful for the sight I have. It's such a gift. Sure the odd person may think I'm rude when I ignore them from a distance however I can live with that,  that's just the way it is… and if my tall, dark, handsome cowboy can't catch my eye from across the saloon, then he's just going to have to rock right up to me. 🙂
=> Finally I'm grateful to no longer be lugging around the weight of a fear that I was choosing not to deal with. To no longer have that constant niggling that came as a result of the information I didn't have and the action I wasn't taking.
It's freeing to face your fears.
To get actionable today, what is the fear that you thought of at the beginning of todays show? Todays action step is not necessarily to race out there and conquer it – I get that's easier said than done – however how about arming yourself with a little more information about your fear so that you are better placed to take that first action?
Even to feel grateful that your fear might not be quite as fearful as you first thought.
To finish today's show I have a quote from Thich Nhat Hanh which I found after finishing writing todays show however really it's all I needed to share – it's perfect!
"Fear keeps us focused on the past or worried about the future. If we can acknowledge our fear, we can realize that right now we are okay. Right now, today, we are still alive, and our bodies are working marvelously. Our eyes can still see the beautiful sky. Our ears can still hear the voices of our loved ones."
That brings us to the end of todays show. Thanks so much for hanging with me. I appreciate it.
If you liked this you'll also like: Do you fear failing at fat loss?…lets flip it to "Freedom"
If you're yet to share the Healthification love – just click here to zip over to iTunes and leave an honest rating and review. It'd help me out big time. With gratitude, Kate.