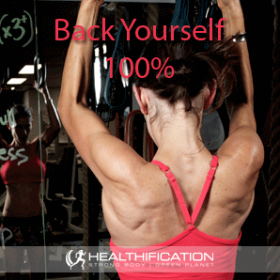 Podcast: Play in new window | Download
Subscribe: RSS
I'm going to cover today's weigh-in subject: I NEVER Have 'Me Time' in 3 parts.
First, the honest reality check.
Next, the pain both now and the potential for it to increase if you follow your current course.
Finally, the How To: specifically, How to Build Me Time Into Your Weekly Routine.
Onwards with a reality check… or perhaps more-so the chance to check the language you're choosing is helping you not hindering you.
As common as it is to hear I NEVER perhaps in relation to having Me Time and I ALWAYS possibly in relation to waking up exhausted and maybe NOONE understands and potentially even No-one Always Never understands how exhausting it is to have ZERO ME TIME (!) …this use of generalizations in language is limiting your experience.
As Mark Twain said: "All generalizations are false, including this one."
It's excluding the evidence of any times you do in fact enjoy a bit of Me Time.
It's worth checking in with YOU to get clear on the full picture. To ask yourself:
NEVER?  Really? 
Is That True?  Is That Really True?
The thing with the honest reality check is never to judge or to expect you to perform as a selfless-non-stop-machine… it's rather to be conscious of the power the language you're choosing has and the ability it has to make you feel better – to appreciate what you do have OR to cause you to feel worse – to wallow in what you'd rather have.
Once you've completed the honest reality check I'm guessing there's a solid 97.9% chance some more Me Time still sounds pretty super appealing.
If so, well you're going to have to make some changes and for that to happen let's next BUILD THAT PAIN.
My question for you: What is you not having the amount of me time that you would love costing you?
Right NOW.
Whatever you'd use your me time for – not having it – is it causing you to feel Stressed?
Resentful? Overwhelmed?
Is it creating a lack of energy… a deterioration of your health… a loss of efficiency and effectiveness?
Is it resulting in a lack of joy… zero excitement… no inspiration?
AND, how about in 5 years time?
In 5 years time if nothing changes and you continue to make no time for Me Time – what will your life look like then?
To paint the picture of your life with zero time for you is pretty unappealing right?
It needs to be though because this is your fuel. If you're going to make a change and start saying NO to some things so that you can start saying YES to you, you're going to need fuel to power you though the initial discomfort of designing your boundaries.
To get into How To mode and the Building of 'Me Time' Into Your Weekly Routine: now that you've laid the foundations it's really as simple as filling your calendar first with those blocks – or lets call them big rocks – of YOU time.
They come first because if you're not happy, healthy and effective you're not much use to anyone else.
It's the old oxygen mask principal. You first need to take care of YOU.
It's nothing to feel guilty or selfish about either. If your kids, your partner, your career and everything else deserves your time – then so do you!
So what classifies as 'Me Time'?
Only YOU can decide that. Personally exercise is lovely self-indulgent me time however, if exercise feels like a necessary evil for you then it doesn't count as Me Time!
It's got to be something you do for the PURE JOY of doing it.
So to get clear on your Me Time big rocks – those activities that are going to take priority in your calendar – a good starting point is to make a list of everything you'd love to do of you had an extra 15-30 minutes a day.
Let's make this the actionable part of todays show. So:
A). What are 6 things you'd love to lock and load into your calendar each week if you had a free 15-30 minutes a day? 
B). What are 6 things that waste your time each week?
We've all got them. Even beyond the obvious offenders like social media, T.V. and email…
These are the pesky-little-time-eaters you say YES to and in doing so say NO to you!
=> Maybe it's the multiple trips to the supermarket. Or preparing every meal from scratch rather than on mass.
=> Possibly chatting about mindless stuff with a co-worker. Or not batching tasks like paying bills, invoicing and returning phone calls.   
=> Even hunting for stuff that you haven't filed effectively online or off. Or starting a task from scratch each time when really you'd save a bucket load of time by creating a system.
C). Create ONE daily ritual. It can take as little as 15 minutes or as long as you can create for it once you ditch some pesky-little-time-eaters. It's a small, manageable start and it's some Me Time to look forward to every single day.
=> Maybe it's the green smoothie you make chocka full of love and goodness for yourself each morning.
=> Possibly the 15 minutes at your fav cafe with coffee and paper to start the day.
=> Or even the 15 minutes of pure joy reading a non-business related book simply for pleasure before bed each night. That's one of mine, and in fact I'm off to indulge right now.
I spent a couple of strictly-business-books-ONLY years and in hindsight it really was one of the many times I've gotten just a little too excitable so far as goal adherence and my advice to myself back them (and from time to time still now) is: It's sometimes pretty super AWESOME to just chillax a bit!
If you're wishing for more Me Time then this is the time to stop wishing and start doing something about it. Even if starting with the amount of time you think you'd love isn't an option right now: something IS an option.
It's one step in the right direction and you can build on it. Make a start though. Schedule it today.
That's it for today. In tomorrows Thursday Training show I share: Fav Work-out This Week #7. I hope you can join me …
If you liked this you'll also like: Getting over overwhelm… to fast-forward fat loss.
If you're yet to share the Healthification love – just click here to zip over to iTunes and leave an honest rating and review. It'd help me out big time. With gratitude, Kate.