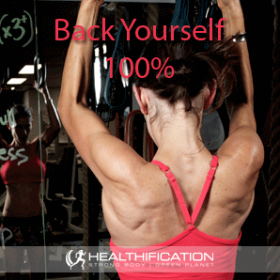 Podcast: Play in new window | Download
Subscribe: RSS
Have you ever experienced a Failure, something painful and disappointing and gut-wrenching and thought: "Wow, I wish I'd drawn that experience out longer?"
You know, just pulled the band-aid off super slow and prolonged the pain?
The worst part of a failure is often the lead up. Anticipating what is to come. Waiting for the axe to drop.
Having the fear of what might happen hanging over you 24/7, sucking the energy out of you and dulling your attempts to make any progress.
In todays FAQ show I'm covering why you should: Fail Faster.
In show #076 I covered: Flipping Failure To Freedom. It's worth checking out if you haven't yet.
I do believe Failure is Freedom, because once you can acknowledge that any Failure situation is merely a (Yes, at times crazy-UN-fun-hurtful) chance to learn what doesn't work, regroup and move forward better equiped only then will you be willing to tackle the big, life changing-ly AWESOME things that do not come with a guarantee of success on your first or perhaps even 17th attempt.
The thing is if you get to come back from failure… if you always get to have another go – for as long as it is still important to you then why are we so paralysingly terrified of failure?
I know a gent who has a cracker of a business idea. He's been steadily working on it for 10 years and could perhaps have gotten it to market in that first year. He hasn't. I don't know if he will.
He's afraid that it's his one big shot and what if it doesn't work?
It's the same story I hear in fat loss all the time. There is no one big chance. Or one final chance.
You give it your best and it either works better than you thought, or as you thought or less than you thought… in which case you refine your approach and give it your best again. And again. AND again.
The key is, if you don't learn the lesson a failure has to teach you, that learning is going to be dished up for the learning again and again and again.
Fell off the wagon with an ultra restrictive approach to eating?
Ditched your all-consuming-extreme exercise plan two weeks in?
Ok. This is not the time to find a new version of a restrictive approach to eating. There are many out there flashing their shiny, distracting, mis-leading packaging and testimonials at you.
It's also not the time to rope yourself into a different form of all-consuming-extreme exercise. Even if extreme works for some people, you are unique and your lessons are too.
If there's a lesson to learn – even a painful or expensive or humiliating lesson that must be learnt before you get to move on and get the result you want – well you want to receive and act on that learning as quickly as possible right?
That's what Fail Faster means to me.
I know this is one of those easier said than done scenarios. If I'm stalling on a potential fail faster situation, a scenario where I know it's time to jump in and then adjust my approach when I start to get some feedback then I just think of all my past failures.
Not in a dwell on it, depressing way. More in a: With the benefit of hindsight would I have preferred getting that end result whatever it was FASTER?
My answer is always a Hell Yes!
Would I have liked a destructive relationship to have ended after 6 months not 4 years? 100%.
Would I have liked to have realized my first business was not my future a few months instead of a couple of years in? 100%.
I learnt so much from both those failures and although I don't believe in regret I would like to get better at grabbing the learnings – calling it game over – and taking that next step forward in a positive direction, FASTER.
That's one of the things I most admire about the most successful people I know.
It's that they make things happen. Not that they don't fail – because they do. They fail, learn, adjust AND get better for it rather than staying stuck because of the fear of failure.
To get actionable today I'd love you to think of the potential failure that has been holding you back.
What's the very worst that can happen?
In this very worst case scenario, does it become game over?
Are YOU the type of person who can come back – lick your wounds, regroup and return better equipped to turn your failure into feedback fuel rather than a reason to never try again?
Finally, what's the ONE next action you can take to move forward with the potential failure that has held you stuck for too long already. I'm thinking of mine. It's a job I'm going to post (today (!) there's accountability for you) that'll get the ball rolling in the next stage of my business.
In closing I've got a failure reframe that is perfect for this little podcast.
In weights training the term 'failure' is actually success. It means pushing as hard as you can, reaching your limit and failing in a given repetition of an exercise. You cause microscopic tears to form in the fiber and connective tissue of your muscle and in response – with rest and recovery – your muscles grow stronger for the next time.
That's it for this week in Healthification.
A super huge thanks to you for your support and for sharing this week with me.
If you liked this you'll also like: There Is No Weight Loss Failure, When giving Up Is The Answer
If you're yet to share the Healthification love – just click here to zip over to iTunes and leave an honest rating and review. It'd help me out big time. With gratitude, Kate.